Facilities Manager Magazine is Read by Decision Makers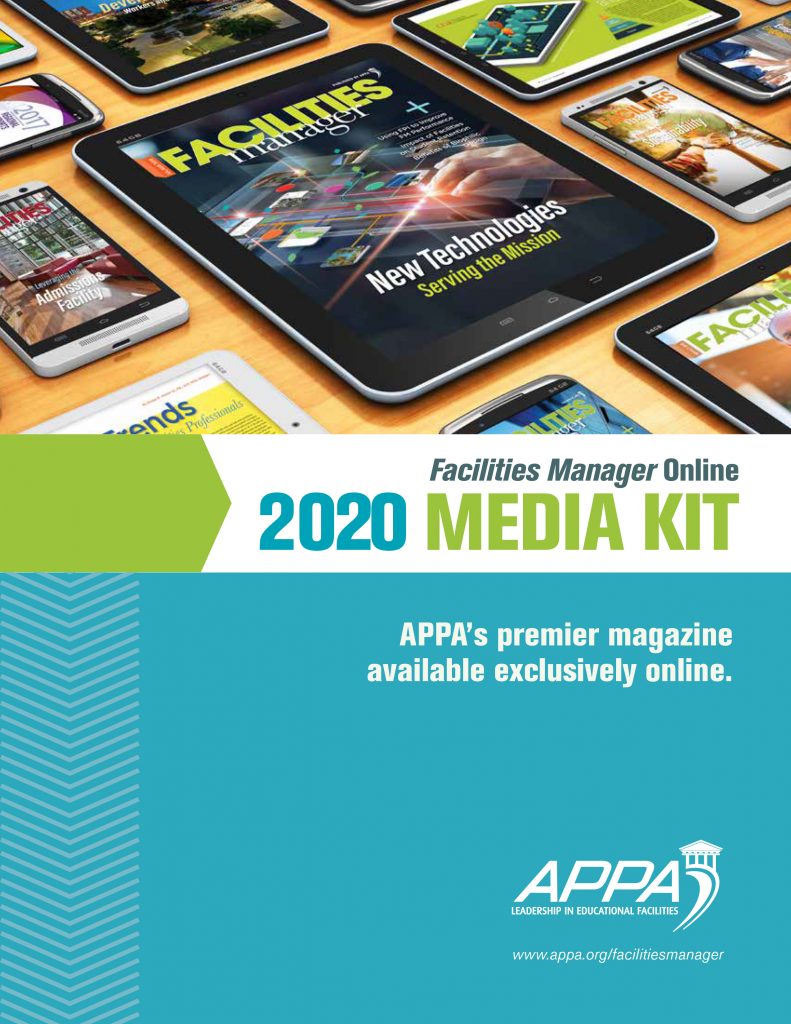 APPA is the association of choice for more than 21,000 educational facilities
professionals at nearly 1,300 colleges, universities, K-12 schools, and museums throughout the United States, Canada, Mexico, and abroad. They read Facilities Manager because it addresses the latest trends, issues, and solutions in educational facilities management.
Target Top Decision Makers and Key Influencers
Facilities Manager readers are focused on enhancing, evolving, and protecting the quality of their educational facilities. Our readers have the purchasing authority and final say in facilities decisions at their institutions. Facilities Manager is the leading resource for facilities professionals seeking to build their careers, transform their institutions, and elevate the value and recognition of the built environment in education.
Unique Resource in the Industry
Facilities Manager brings the reader the views and experiences of the people behind the facilities operations. Articles are written by facilities professionals for facilities professionals, giving readers both practical and big-picture perspectives on issues and challenges shared across the profession. Readers turn to Facilities Manager for the research, solutions, creative strategies, and best practices to inform and transform their work.
Published Six Times a Year
• Covers the key trends and standards in facilities renewal and modernization, campus investment, sustainability, planning and construction, campus operations, grounds maintenance, energy and utilities management, and much more.
• Reaches top decision makers—vice presidents, directors, chief engineers,
supervisors, and managers—who manage a median department budget of more than $7.5 million.
• Offers competitive advertising rates for ads that will garner product/company name recognition and generate inquiries.