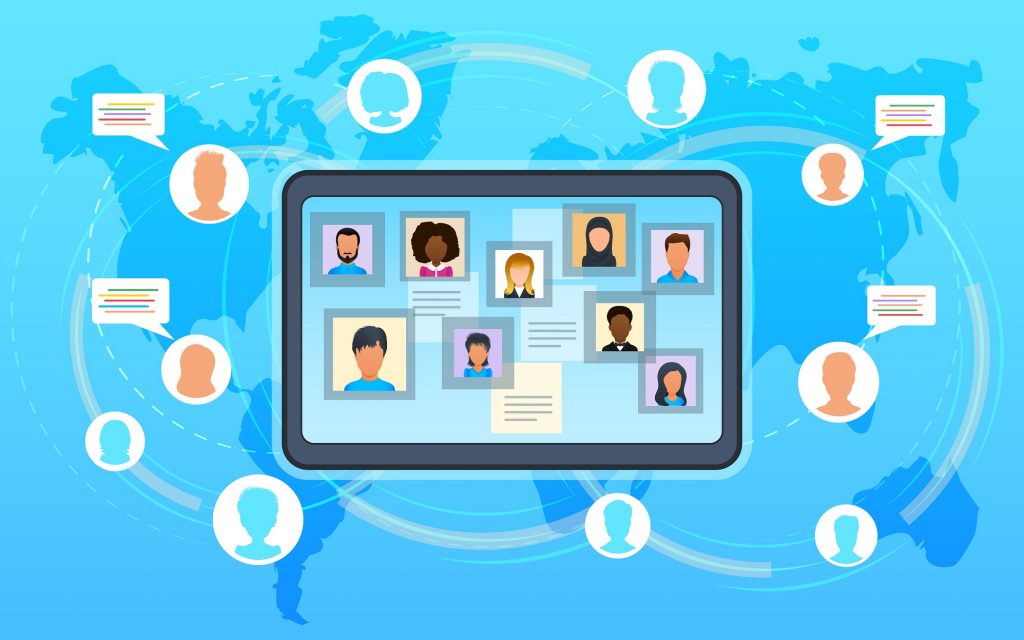 APPA Facilities Symposium
November 9-11, 2021
---
November 10, 2021 | 11:00am – 12:15pm EST | Keynote Session
November 10, 2021 | 12:30pm – 1:30pm ET | Educational Offerings
---
Balancing Capital Budgets and Facility Services
Universities and Education Facilities are looking at extending the scarce dollar to combat the age and degradation of their asset portfolios. With increasing pressure on quality, condition, and safety, the backlog risks creeping beyond sustainable. And we can only raise taxes or print more money for so long. The recent stimulus funding presents an opportunity for Facility Managers and their CFOs to think differently about infrastructure. Strategic asset management (SAM) can unlock hidden value.
Ashay Prabhu, Manager, Dude Solutions
Click Here to Access Archive Session.
---
How Smart is That? How AI is Beating COVID & More
As schools and campuses return, there's still some anxiety around COVID-19. To date, navigating decisions on building operations has proven dynamic and challenging to meet the latest CDC recommendations and ASHRAE guidelines for Ventilation. However, we have learned with challenges are the opportunity to leap forward using technology, along with lessons learned. AI technology can now help us move to a more ingenious operating model that offers safety, energy efficiency, and greater sustainability.
Jesse Craft, Director, Demand-Side Energy Portfolio, Siemens Smart Infrastructure
Click Here to Access Archive Session.
---
Leading Our Team: The Impact of Work Alienation
As leaders, we work to ensure our team is in the best possible position to be successful. We invest time, resources, and energy in our team members to help them become the best versions of themselves that they want to be, but all of this can be erased by poor leadership and management practices. These practices materialize as Work Alienation and can take one of your most committed team members to the point that they leave your organization. Let's discuss how we can avoid this in Facilities.
Andrew Krouse, Director of Facilities Management, The University of Texas at Tyler
Click Here to Access Archive Session.
---
Using Data to Maintain IAQ During COVID and Beyond
Normal-ish: How Building Analytics can help maintain IAQ and HVAC systems during COVID-19 and into the new reality of campus life. Learn the latest strategies for continuously monitoring and maintaining indoor air quality across your facilities long-term. Additionally, discuss practical ways teams are leveraging analytics-driven fault detection and diagnostics (FDD) to amplify lean FM Teams' maintenance and IAQ efforts.
Katie Rossman, Lead Engineer, Clockworks Analytics (formerly, U. of Iowa)
Click Here to Access Archive Session.
November 10, 2021 | 3:00pm – 4:00pm EST | Educational Offerings
---
Championing Anti-Racism in Facilities Management
2018 US Census data identified that of the 105,000 persons reporting the title of facility manager, only 8.4% identified as black. Why is there an under-representation of minorities in management positions in the Facilities Management profession and, perennially, among the ranks of newly minted college graduates? The goals of this program are to study this question in detail, analyze and contrast data for minority front-line workers, and offer solutions for moving the needle forward.
Musa Pam, Associate Vice President for Facilities Management, University of Nevada, Las Vegas
Click Here to Access Archive Session.
---
Effective New Learning Space in Existing Buildings
Pedagogy is evolving to meet the needs of the twenty-first century, demanding changes in facilities for learning and infrastructure systems, and when existing facilities no longer meet the needs of the institution, educators and administrators need to act. Through P-20 case studies, this presentation will explore practical strategies for planning, design, construction, furnishings, and equipment for creating functional modern learning spaces within existing facilities.
Jonathan Rollins, Principal, GFF Architects
Click Here to Access Archive Session.
---
Facilities Master Planning for Uncertainty
This program will share the first phase of a Facilities Master Planning process that Miami Dade College recently completed during a pandemic. How the process was inclusive to allow stakeholder participation. In addition, how the outcome accounts for what we think we know today while allowing flexibility for the uncertainty of what tomorrow may bring.
Leo Bobadilla, VP, Facilities Management, MDC; Eduardo Cepero, AVP, Facilities Planning, MDC
Click Here to Access Archive Session.
---
Remove Silos of Information by Using an Electronic
Do the departments within your campus facilities organization retain their drawings and documents, limiting access to only those within that department? Are they each keeping their silos of information? Operating in this manner can impact more than just budgets and schedules. Working in informational silos can make it challenging to maintain and operate the campus. Creating and maintaining an effective document management system can alleviate many of the stresses caused by these silos.
Jennifer Sample, Technical Solutions Consultant, Hagerman & Company
Click Here to Access Archive Session.
---
The Business Case for Life Cycle Management
Well-managed buildings have the power to improve the financial health of an organization. Universities spend millions of dollars on replacing roofs that still have remaining life and would benefit from proactive repairs rather than an immediate replacement. This session will outline a sustainable investment plan for proactively managing the life cycle of roofs. It will showcase how a university saved $2.7 million, resulting in a 17% capital spend reduction and a 41% reduction in deferred backlogs.
Gregg Nichols, Director of Technical Services, Technical Assurance, Inc.
Click Here to Access Archive Session.
November 10, 2021 | 4:15pm – 5:15pm ET | Educational Offerings
---
Filtration Infuses New Life into Old Buildings
Innovative and effective clean air technology serves as a lifeline for historical campus structures while bringing safe, sanitized air to occupants. Portable, in-space commercial air purifiers equipped with off adequate complementary layers of proven components such as HEPA and UVC empower facility managers to reimagine their approach to the indoor air quality inside treasured landmarks. Is the future plug-and-play? It does hold merit; hear why from Kevin Albers, developer of ISO-Aire.
Kevin Albers, Co-Developer of ISO-Aire & Brand Sales and Marketing Manager, Ducts and Cleats
Click Here to Access Archive Session.
---
Moving the Needle to Address Aging Infrastructure
This program will explore the work at MDC over the last two years to focus more capital funds on the needs of existing buildings while balancing other capital needs. Engage in conversation on How a collaborative CIP process allows everyone to be heard, and priority needs to rise to the top.
Leo Bobadilla, VP- Facilities Management, MDC
Click Here to Access Archive Session.
---
The Financial Benefits of Fleet Electrification
The session will focus on the financial and environmental benefits of electrification of your fleet. Content includes all vehicle types, from cars to buses. The session will engage one of the largest EV charging installers in the country and provides approximately $1 billion in services annually to educators.
Dennis Doyle, SVP EMobility, ABM
Click Here to Access Archive Session.
---
Where Accessible Design Meets Budget Constraints
Budgetary constraints are on everyone's minds while planning for new construction and renovations of aging education facilities. The requirement to ensure compliance with the Americans with Disabilities Act (ADA) seems like adding insult to injury where funding is concerned. This presentation will identify monetary benefits to ADA compliance for education facilities and innovative approaches to access that focus on exceeding minimum standards without adding additional costs.
Kristi Avalos, President/CEO, Accessology Too, LLC
Click Here to Access Archive Session.
---