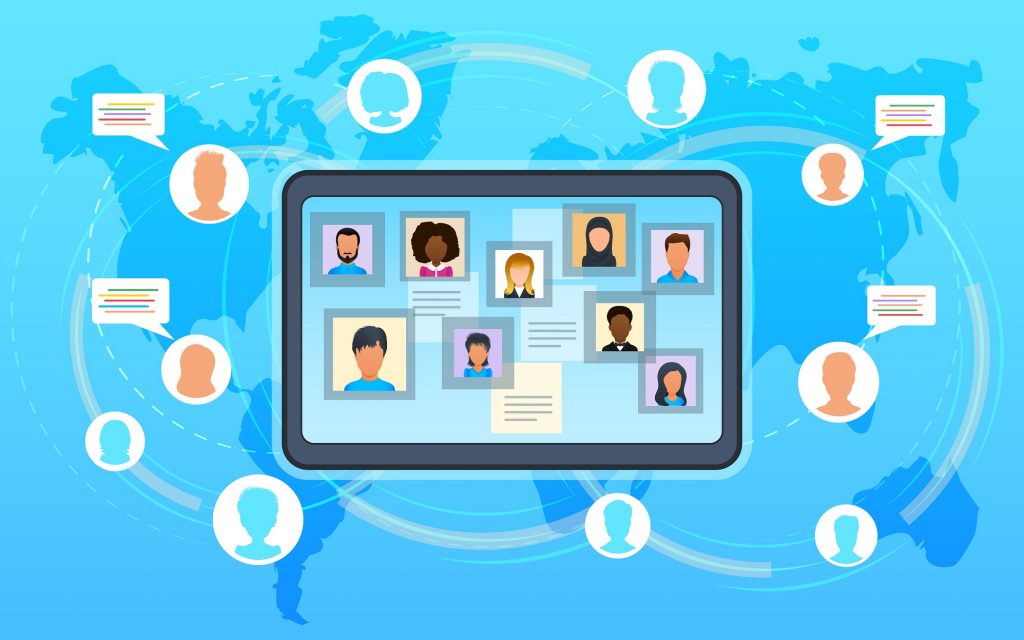 APPA Facilities Symposium
November 9-11, 2021
---
November 11, 2021 | 11:00am – 12:15pm EST | Keynote Session
Passion Turnt On
Charles Clark, Creator of the Thrive Planner
Passion drives you. Passion is the place where people are influenced. It is where you find the real cup of joe that wakes you up with excitement every morning. It is how you make your dreams come alive. You'll learn to fuel your passion, avoid hitting the snooze button on your talent, and be 100% committed to accomplishing your goals. Charles will engage us to discover the 5 places where you will find passion; develop a passion blueprint to crush financial, career, health, and relationship goals; and show us how to master the art of turning on your internal switch to remove judgment and comparison and focus on the strength of your creativity.
Click Here to Access Archive Session.
November 11, 2021 | 12:30pm – 1:30pm ET | Educational Offerings
---
Embracing Innovations: Better Data, Better Results
Buildings and people produce a tremendous amount of data. From energy to security, gate counts to movement, we create more data than we can assess and translate to information. Leading data production is the enormous increase in connectivity in internet-connected building equipment, occupancy sensors, access controls and monitors, and another emerging tech. Successful innovations will combine quantitative data with qualitative input to reveal insights for better planning and results.
Shuli Steele, Director, Higher Education Practice, Planon
Click Here to Access Archive Session.
---
Healthy Smart Buildings
A task force is working on developing Healthy, Smart Buildings framework on behalf of APPA. The framework is designed to be a self-assessment, decision-making framework for healthy building portfolio across a campus or real estate portfolio by leveraging smart technology adoption. The framework will:

– Provide an easy-to-understand healthy rating system for an individual building or group of buildings.
– Prioritize the needs of facilities with a focus on healthy buildings to drive human performance.
– Identify areas of improvement to monitor the current health of buildings using smart technology and analytics periodically or continuously.
– Serve as a communication tool with building owners, campus leadership, or the community the healthy conditions in the building(s).
– Derive actionable data for facilities managers to improve the healthy, smart rating of their building(s) for improved stewardship.

During this session, we will share the work done to date and the next steps to come in developing this framework.
Rob Murchison, Principal and Co-Founder, Intelligent Buildings, LLC; Jacob Olson, Senior Manager, Informatics, University of Nebraska-Lincoln; Lalit Agarwal, Executive Director, University Operations, University of Nebraska-Lincoln
Click Here to Access Archive Session.
---
Narrow the Gap Between Backlog Awareness & Funding
This session examines the perplexing gap between campus senior leadership's awareness of funding needs and the actual funding allocated for deferred maintenance backlog/renewal, as described in APPA's BOK. It then offers a practical and proven gap-narrowing strategy drawn from the AGC, NRC, DOD, and APPA Thought Leaders. The facility officer who augments BOK recommendations with this strategy can better nudge campus leadership toward allocating a larger share of institutional resources to CRDM.
James B. Clayton, Executive Director, Institute for Responsible Infrastructure Stewardship
Click Here to Access Archive Session.
---
The Path Towards Remote and Automated ITM
Over the past few code revision cycles, fire sprinkler inspection, testing, and maintenance (ITM) standards have begun to address the issue of remote inspections and automated testing. The technology around sprinkler system ITM and its integration with fire alarms and other systems are evolving quickly. In this presentation, we'll take a look at some of the recent code changes and new technologies, what we can expect soon, and how these changes impact facilities.
Jason Webb, Director of Industry Affairs, Potter Electric Signal Company
Click Here to Access Archive Session.
---
Upgrading Medium Voltage (>600V) Infrastructure.
The focus of this session relates to maintaining and upgrading aging medium voltage (> 600V) infrastructure. The conversation around this project, including upgrades to protective relays and the associated control power systems, will be used to provide real-world context. This project resulted in new features and improvements, including remote operation/monitoring, integration into the energy management system, improved safety, enhanced protection, switching automation, and simplified maintenance.
Art Groover, Senior Electrical Engineer, Florida State University
Click Here to Access Archive Session.
November 11, 2021 | 2:30pm – 3:30pm EST | Educational Offerings
---
Essential Skills
The need for reskilling and upskilling in facilities management is critical. We have an aging workforce, difficulty recruiting and retaining skilled trades, and losing much front-line staff to other local employment opportunities. Yet, there is an ongoing need for professional staff at every level, some driven by evolving technologies, increasing complexities of our services, and the shifting expectations of those we serve. In addition, we must focus on enhancing everyone's soft (or essential) skills, those uniquely 'human' skills such as listening and effective communication, critical thinking, interpersonal relationship-building, active learning, and curiosity. It's the power of the 'people factor in the workplace. Join us to explore the impact of accelerating change and its effect on the facilities management organization and its staff.
Lander Medlin, President & CEO, APPA
Click Here to Access Archive Session.
---
The Buildable Campus Master Plan
Typical Master Plans often create a roadmap of changes that never get built, fix things that aren't broken, and don't pay enough attention to the actual implementation of the ability to fund it, which can lead to incredible frustration for an Institution. This session will walk attendees through the creation of a Buildable Master Plan that is a success-focused alternative to the traditional Master Plan.
Martin Kimmel, AIA, NCARB / Principal & Co-Founder, Kimmel Bogrette Architecture + Site
Click Here to Access Archive Session.
---
Drone: Past, Present & Future
These days, drone inspections are being performed in almost every industry that requires visual inspection as part of its maintenance procedures. By using a drone to collect visual data on the condition of an asset, drone inspections help instructors having to place themselves in dangerous situations. Educational institutions use drones for research and videography. For example, some colleges record aerial views of their campuses for promotional purposes or tape athletic and marching band practices for review by coaches and band leaders. Drones are also used to conduct rooftop inspections and map building sites. With personal drones becoming more common and affordable, students and visitors are bringing them to campus, thus complicating efforts to regulate use. The Federal Aviation Administration (FAA) has guidelines for the registration and use of drones. Educational institutions can more easily register their drones and create comprehensive policies.
Mark Lutkenhoff, Maintenance Services Manager-Structural, Michigan State University; Jeff West, Geospatial Analyst, Michigan State UniversityCandis Randall, Utilities Project Coordinator, The University of Tennessee, Knoxville; Markus Hogue, Program Coordinator-Irrigation and Water Conservation, The University of Texas at Austin
Click Here to Access Archive Session.
---
Roofs, Walls, Windows Maintenance & Asset Management
This course reviews the importance of designing and maintaining roof, wall, and window systems in buildings for building occupant health, safety, and welfare. This course covers the common defects to observe during maintenance and new construction inspections and best design practices to ensure long-term occupant health and safety. Finally, building roof, wall, & window asset management is discussed to underscore their role in reducing owner expenses and ensuring occupant well-being.
David Willers, P.E., R.B.E.C., R.R.C., R.E.W.C., R.W.C., LEED AP, Engineering Director / Senior Engineer, Raymond
Click Here to Access Archive Session.
November 11, 2021 | 3:45pm – 4:45pm ET | Educational Offerings
---
AHU Coil & Tube Restoration: Driving Improved IAQ and Energy Savings through Innovation
In this presentation, Mike Bodon, CEO of AQUIS, will educate attendees about the harmful effects of biofilms in the indoor environment and how biofilms are the source of many IAQ issues. Mike will also discuss how the eradication of biofilms through comprehensive Coil and Tube Restoration not only eradicates biofilm but restores proper coil performance and translates to energy savings.
Mike Bodon, President & CEO, AQUIS
Click Here to Access Archive Session.
---
Improve the Performance of Your Building
As we know, many campus buildings were built before current energy/building codes required continuous air & vapor barriers or upgraded insulation thermal values. To improve energy savings, many universities initiated mandatory energy-saving requirements for existing buildings. Determining the cost/benefit achieved within expanding limited funds on specific building enclosure improvements can be challenging. Presenters will describe unique solutions to improve building performance while improving aesthetics.
Brian H. Neely. AIA CDT BECxP, Senior Associate, Gale Associates, Inc.
Click Here to Access Archive Session.
---
UV-Free Germicidal Lighting Against COVID-19
Germicidal Lighting is known to be effective against microbial, including coronavirus. However, most users are not educated on the many facts affecting its effectiveness and potential side effects when misusing it. This presentation presents the recent development on the UV-free (visible Lighting based) germicidal lighting applications for air sanitization and surface disinfection with continual & sustainable indoor protection on campus.
Matthew Maa, VP Sales & Marketing, ALEDDRA LED LIGHTING
Click Here to Access Archive Session.
---