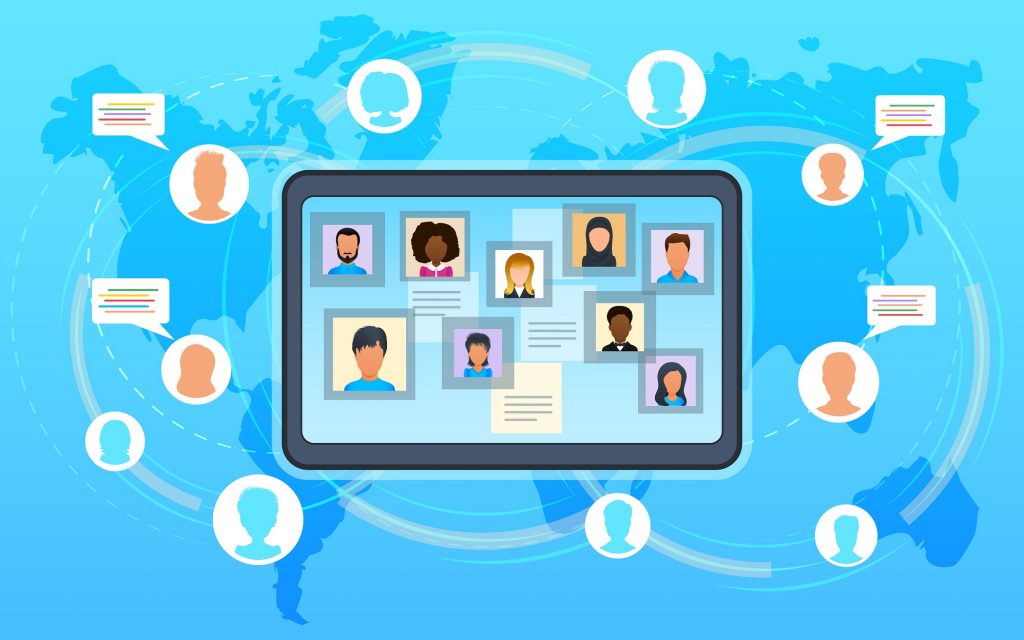 APPA Facilities Symposium
November 9-11, 2021
---
November 9, 2021 | 11:00am – 12:15pm EST | Keynote Session
Master Mentors: 30 Transformative Insights from Our Greatest Minds
Scott Miller, Executive Vice President of Thought Leadership, FranklinCovey
Experience a quantum leap in your personal mindset and career toolset through 30 transformative insights from some of the world's greatest minds. Scott Miller will personally introduce you to 30 Master Mentors, featuring a single transformative insight for each of us. Highlighting brilliant and influential minds with a practical guide on how to implement transformative insights into our own life.
Click Here to Access Archive Session.
November 9, 2021 | 12:30pm – 1:30pm ET | Educational Offerings
---
Advancing Space & Design for Future Work
Higher education is grappling with space planning and design as they recognize that over 40% of jobs ten years from now don't exist today. Educating future work as employees, contractors, entrepreneurs, and bot integrators requires new space types and dramatic shifts in teaching, learning, and application flexibility. Demands for better data to advance space also need to consider the science of learning, adaptive designs for diverse learners, movement, and secure communities.
Shuli Steele, Director, Higher Education Practice, Planon
Click Here to Access Archive Session.
---
Carbon Reduction Strategy for a Sustainable Campus
There is increasing pressure for universities to meet carbon reduction goals or become carbon neutral. However, a systematic approach allows for significant carbon reduction and addresses deferred maintenance while creating healthier IAQ across campus. By following the process, HVAC energy use can reduce by 40-60%. Savings from your campus labs can be used to address deferred maintenance. Case studies showing accurate data, including impact on carbon emissions.
Pete Hmelyar, Vice President, Sales, Aircuity, Inc.
Click Here to Access Session Archive.
---
Debt We Aren't Talking About Enough
The pandemic has amplified a message about space that has become ever more clear in the last several years. Facilities represent an increasingly underutilized resource that is growing more of a liability than an asset for institutions. While there has been plenty of hope building the past decade to support new programs and aspirational growth, the pandemic revealed how weak institutions could be if not positioned wisely. The last year's challenges only accelerated our understanding of the implications of the demographic challenges, which will grow more acute across the U.S. starting in 2025. Many institutions in the northeast and Midwest are already confronting these challenges. This discussion will explore the need to reimagine how space will be utilized and invested urgently, how the community could be reshaped, and how schools can start to alleviate the ever-increasing burden that the physical plant is placing on college budgets program flexibility. Join us for a lively discussion on a complex yet timely topic.
Lander Medlin, President & CEO, APPA
Click Here to Access Archive Session.
---
Value and Use of the Total Cost of Operations
In this day and age, it is beneficial for institutions to have available and readily calculated the total cost of operations (TCO) metric to influence many decisions regarding facilities. The TCO can affect institutional space assessments, rent/lease rates, projection of future costs, etc. The calculation of this metric includes all costs to maintain and operate a square foot of space at the institution (includes utilities, insurance, maintenance, custodial, grounds, etc.).
Don Chrusciel, Vice-Chancellor, Metropolitan Community College
Click Here to Access Archive Session.
November 9, 2021 | 2:30pm – 3:30pm EST | Educational Offerings
---
Breaking Down the Literal and Metaphorical Silos
We know the silos that exist across our universities that define us & divide us. But how do we break them down? Silos create barriers to collaboration within our university departments, hindering partnership & operational excellence. Universities tout themselves as diverse and inclusive, yet, our silos prove otherwise. Learn how a prominent university in Canada leveraged literal & metaphorical silos to build a successful collaborative partnership between Facilities Management & Administration.
Ian Wagschal, Director of Facilities Management, University of King's College
Click Here to Access Archive Session.
---
Emergency LED Lighting for Huge Operation Savings
LED lights are used for retrofitting existing lamps and fixtures extensively on campus. However, the existing emergency ballast lacks the design to work with LED lamps and drivers. This has caused the facilities team some headaches in providing a suitable energy-efficient upgrade for emergency lighting. This presentation reviews the background information on emergency lighting standards and the latest LED emergency lighting options. The attendees will walk away with a FAQ on the subject
Matthew Maa, VP Sales & Marketing, Aleddra LED Lighting
Click Here to Access Archive Session.
---
Introduction to TCO
Total Cost of Ownership (TCO) is a transparent, holistic, and efficient approach to asset management and resource allocation. It takes a village, or all facilities professionals and the surrounding organizations, to make it work. This presentation will provide a comprehensive introduction to TCO, focusing on how critical data elements can translate to well-timed, current, and predictive decisions. This presentation will also cover the to-date progress of the ANSI APPA TCO Standard under development. Facilities professionals can get a first-hand glimpse of the standard under development that will allow owners and managers of built assets to produce the greatest possible return on investment and get the most effective use out of limited resources.
Ana Thiemer, University of Texas/Austin
Click Here to Access Session Archive.
---
Not Just Metrics, Great KPIs Help Tell Your Story
It isn't enough to establish and track facilities' Key Performance Indicators (KPIs) in today's competitive education environment. You have to understand how your KPIs contribute to the institution's overall mission, vision & strategy and use KPIs to "tell your story." The outcome of being able to 'tell your story' positions you to obtain the resources you need to provide the highest level of facility support so your school succeeds in reaching its short and long-term goals. We present proven approaches to make KPIs work for you & your school.
Dave Riker CFM, Coordinator, 100% Online Graduate Facility Management Programs, The University of Texas at San Antonio
Click Here to Access Archive Session.
Click Here to Access Session Presentation.
---
Succession Planning Tips for School Facility Teams
With 40 percent of facilities managers planning to retire in the next five years, schools anticipate a dramatic knowledge shortfall. How do we quantify the loss of that knowledge? Challenges:
1) Building/equipment repair costs escalate when it takes an hour or more to locate a shutoff;
2) Safety is compromised when emergency plans aren't easily accessible;
3) Newcomers walk in with ZERO building knowledge.
There's an urgency to address this migration BEFORE the next wave of retirements.
David Trask, National Director, ARC Facilities
Click Here to Access Archive Session.
---
New Standard for Healthy Classrooms: Fewer Sick Days, Better Performance
The New Standard for Healthy Classrooms: Fewer Sick Days, Better Performance will focus on healthy buildings and creating a learning environment that is safe from all pathogens. Along with best practices, strategies, and recommendations for improving indoor health, you will learn how the fifth-largest school district in the country is using hospital-grade UV light technology to create safer spaces that promote attendance and student performance.
Eli Harris, President, R-Zero Systems; Jeff Wagner, Chief of Facilities at Clark County School District
Click Here to Access Archive Session.
Click Here to Access Session Presentation.
November 9, 2021 | 3:45pm – 4:45pm ET | Educational Offerings
---
Analytics to Drive Maintenance Strategies
Maintenance Strategies are pivotal in keeping your asset portfolio operating at peak performance. Performance Analytics can be built around leveraging this incredible power from your Computer Maintenance Management System. Visual displays can give your Executives, Directors, Managers, and Technicians a view into how their performances can impact your business and better guide your future continuous improvement. How you present the information to others can be a challenge as well.
Michael Guns, Associate Director, Maintenance Strategy & Planning, University of Delaware
Click Here to Access Archive Session.
---
Applying Fire/Life Safety Codes During/After COVID
While COVID 19 presented many operational challenges to higher education organizations, One of those challenges was to continue operating and maintaining facilities in compliance with fire and life safety codes. There are also some efforts to revise the regulations in response to our experience with COVID-19. The session will discuss the operational challenges and potential changes to the codes.
William E Koffel PE FSFPE SASHE, President, Koffel Associates, Inc.
Click Here to Access Session Archive.
---
Energy Management & HVAC a Practical Approach
HVAC and Energy Management play a critical nurturing role in today's environment, both for human health and comfort. This daunting task must be accomplished with experience, knowledge, all towards practical, proven KPIs. Seeking out this rapidly changing technology requires all hands on deck and sharing of knowledge to the community. This seminar deals with my valuable 40 years of experience in the triple licensed field of Electrical, Mechanical, and Controls Engineering.
Nariman Nusserwanji, Energy Engineer with PE, Florida State University
Click Here to Access Archive Session.
---
FPI 2.0
APPA's Facility Performance Indicators Survey and Report (FPI) has been available for years to provide metrics about the campus's facilities and operations. The data is not changing, but the ways to enter and display the data change to utilize modern tools. The presentation will demonstrate the latest survey and reporting tools and help participants identify ways to measure the changing status of their facilities.
Ted Weidener, Ph.D., PE, NCARB, DBIA, CEFP, Professor, Purdue University; Christina Hills, Director of Benchmarking & Credentialing, APPA
Click Here to Access Archive Session.
---
Get Familiar with The WELL Building Standards
What is a good building? The WELL Building Standards version 2 (WELL v2) is a vehicle for facilities and organizations to deliver more thoughtful and intentional spaces that enhance human health and well-being. Building wellness is more than sustainability. WELL v2 includes a set of strategies backed by the latest scientific research that aims to advance human health through design interventions and operational protocols and policies and foster a culture of health and well-being.
Alex Kircher RA WELL AP, Registered Architect, Design Collaborative
Click Here to Access Archive Session.
---
Outcome-Based Operations & Maintenance
Facility owners and operators react to aging infrastructure, escalating operating costs, and increased pressure to reduce carbon footprints drastically. What strategies can we implement to address these complex problems proactively? This program will highlight an outcome-based approach to operations & maintenance that leverages technology to help facility operators track and analyze their assets, energy performance, and KPIs.
Francis McGarey, Account Executive, Technical Services, McKinstry
Click Here to Access Archive Session.
---