The Survey is Now Open!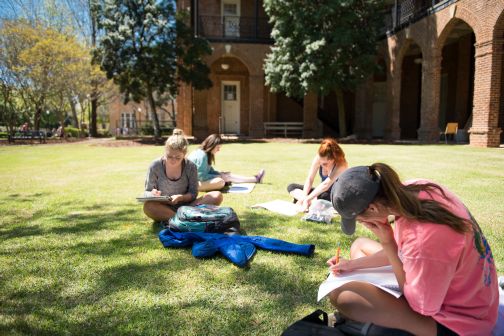 For the fifth year APPA and NACUBO are collaborating to raise consciousness over several basic key facilities metrics. Goal is for campus finance and facilities professionals to be in alignment on a handful of important annual consumption metrics: Energy (BTU), Electrical, Water, Waste Stream output and Carbon Footprint. View the Key Facilities Metrics Report (2017-18) at the link above; see medians and trends here, and an article here.
The 2018-19 KFM survey (the sixth annual) will open for data collection on July 1, 2019. The deadline for all KFM survey responses is Monday, December 16, 2019. We encourage all educational institutions to participate in this easy-to-complete annual survey; the more solid data we can include in the survey, the better the final report will be. You do not have to be a member institution of APPA or NACUBO to participate.


Where measurements occur, then improvements are likely to follow.
This brief six-question survey requires you to enter data on your campus' annual consumption (found on utility/vendor monthly or quarterly) statements. While this requires some minimal effort, knowing this information should prove most beneficial for both facilities and financial strategic leadership. If you have further questions on the survey content or outcome reports, please contact NACUBO staff member Sally Grans Korsh at sgranskorsh@nacubo.org.

Contacts:
Steve Glazner
steve@appa.org

Sally Grans Korsh
sgranskorsh@nacubo.org