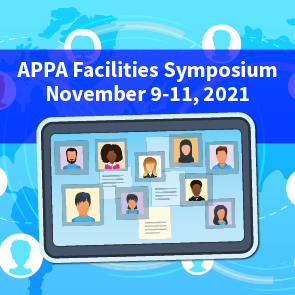 ---
Cultivating Community and Contribution to Educational Excellence!
---
APPA staff would like to extend a special thanks to the institutions who made a vital investment in the development of their staff and were part of the APPA's Facilities Symposium – or will be until February 11, 2022!
---
---
Certificates for the programming will be automatically released on February 11, 2022 as the content expires. If you are in need of documentation prior, contact Billie Zidek, manager of special projects, for immediate assistance.
---
APPA Extends a Special THANK YOU to the Following AFS Opening Session Sponsor:
---