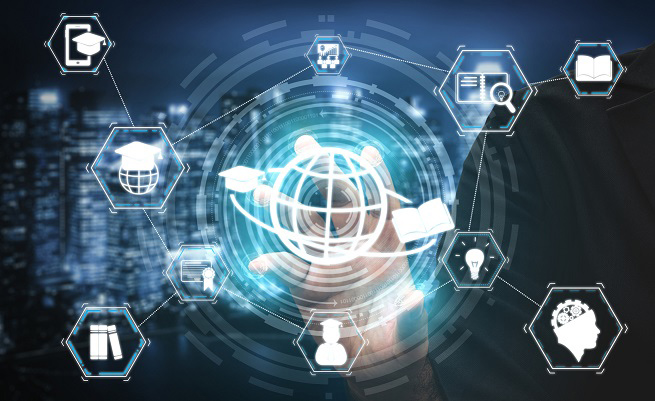 Space & All Its Entanglements
March 27-29, 2023 | UNC Charlotte Marriott Hotel & Conference Center | Charlotte, North Carolina
---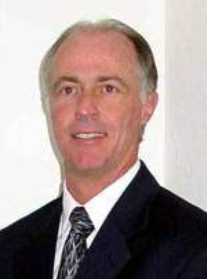 Joe Bilotta is President and CEO of JBA Incorporated, Fort Collins, CO. His firm provides planning and facilities management services to institutions of higher education. The company focuses on Master Planning, Long Range Planning, Programming, Space Planning, Facilities Management, Process Development, and Policies and Procedures for Colleges and Universities. JBA Incorporated has recently expanded its services nationally, bringing an in-house, program-driven approach toward problem-solving for campus facilities. Joe's background includes 15 years of experience as a Facilities Director and Campus Architect at two major universities. He earned his Bachelor's and Master's degrees in Architecture from the University of Illinois and has completed extended studies in the Graduate School of Design at Harvard University. He recently earned the Distinguished Service Award from the Association of University Architects and is actively involved in various higher education organizations. His resume includes over 200 master plans, long-range plans, program plans, and space plans for colleges and universities. Joe is a registered architect in the states of Colorado and Illinois.
---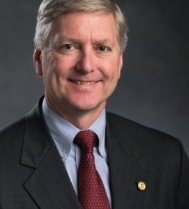 Dan Bollman is vice president for strategic infrastructure planning and facilities. A registered professional engineer with decades of experience in design- and construction-related activities, Bollman previously was director of Engineering and Architectural Services, where he was responsible for all estimating, design, and construction activities on campus related to the construction of new facilities, renovations, maintenance and repair, infrastructure, and landscape.
After graduating from Michigan State University with a bachelor's degree in civil engineering, Bollman spent five years managing the construction of major projects with the United States Naval Civil Engineer Corps. He then returned to MSU to work in various capacities within Engineering and Architectural Services before becoming a director.
Bollman holds a master's degree in resource development, is a LEED-accredited professional, and is a certified educational facility professional. He is active in the Construction Owners Association of America, APPA, and the National Society of Professional Engineers.

---
Andy Brantley has served as president and chief executive officer of CUPA-HR since July 2005. With the leadership and guidance of high-functioning boards and great national office colleagues, Andy has transformed CUPA-HR. The association has grown from 1,500 member institutions to almost 2,000 and 6,600 institutional reps to more than 31,000.

In addition to guiding CUPA-HR's growth, Andy and his colleagues have been catalysts for change in CUPA-HR's governance structure and strategic priorities.
Under his leadership, the number of chapters has increased from 23 to 41, and the association has developed guidelines and affiliation agreements to strengthen the tie between chapters and the national organization. The national board has changed from geographic to competency-based appointments, and board committees have been restructured to align with the association's strategic priorities. Andy and CUPA-HR have also made diversity and inclusion a cornerstone of their work, and CUPA-HR has strengthened its position as the source of higher education compensation data and as the voice of higher education human resources professionals on Capitol Hill.
---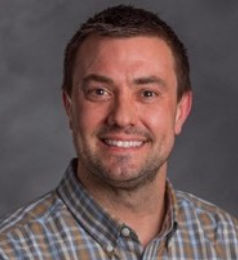 Adam Lawver serves as the Director of Campus Services at Michigan State University, where he provides leadership and strategic vision to 775+ support and professional staff, including temporary, on-call, and student employees.
Responsible for shaping the culture to reinforce collaboration and accountability and create a work environment that recognizes and supports diversity and inclusion, Adam oversees the business areas of Custodial Services, Landscape Services, Surplus Store and Recycling Center, and Transportation Services. He serves as a national Malcolm Baldrige examiner and is a certified educational facility professional through APPA, a landscape industry certified manager through NALP, and a State of Michigan licensed landscape architect.
He has served in multiple roles beginning as a student employee and obtained three degrees from MSU.
---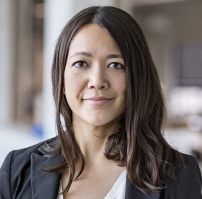 Mary Anne Ocampo is an urban designer and principal whose multidisciplinary training and experience allow her to work across contexts and scales. Mary Anne's collaborative approach integrates planning, landscape, and architecture. Her philosophy focuses on achieving design excellence by critically understanding the academic vision and community contexts. In her work, Mary Anne emphasizes understanding and building upon the complex interrelationships of institutions and cities.
As an urban design leader at Sasaki, Mary Anne employs her unique perspective to working with universities by creating a seamless translation of institutional missions into strategic and exciting visions that enhance the quality and performance of the physical environment. Further contributing to her work in higher education, Mary Anne teaches as a lecturer in urban design at MIT with a focus on urban resilience in socio-economically and environmentally vulnerable contexts. She has also held teaching appointments at Syracuse University, Wentworth Institute of Technology, and Cornell University.
Mary Anne holds a Master of Architecture in Urban Design from Harvard University, a Master of Architecture from Cornell University, and a Bachelor of Architecture from the University of Kentucky.
---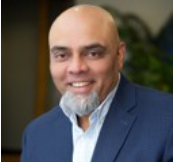 Manish Ramani has over 30 years of field experience with Siemens, including design, field commissioning, Project Management, and Operations Management.  Over the past four years, Manish has been heavily focused on providing Services utilizing the Cloud, Analytics, and Digital Services.  He created the Modernized Service Methodology that truly integrates Technology with Facilities Operations that help drive Outcomes for our Customers. He has helped deploy this technology into various types of buildings, including commercial office space, healthcare, higher education, and critical environments. 
Manish earned his B.E. in Mechanical Engineering from the Stevens Institute of Technology in Hoboken, NJ. 
---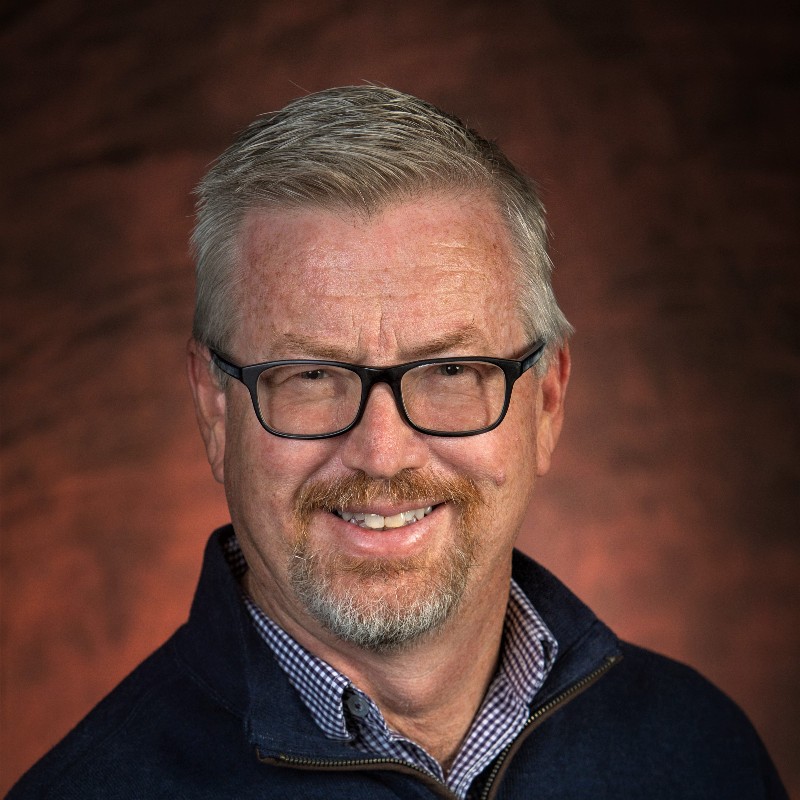 Jim Stephens is a transformative and resourceful technology leader, with three decades' leveraging energy and engineering expertise in a variety of sectors. Recognized as a trusted advisor, innovative problem solver and efficiency expert, the has guided technological transition and changed processes to reduce cost, secure growth and champion sustainability. His efforts have led to the automation and adoption of complex technological solutions with a focus on the user in both manufacturing and higher education.
---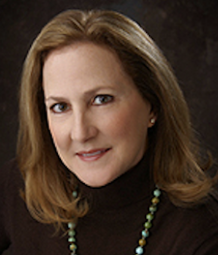 Mary Vosevich has worked in higher education facilities management for 36 years. In 2014 she joined the University of Kentucky as the Vice President for Facilities Management. Previously she worked at the University of New Mexico and the University of Missouri – St. Louis. She was the Director of the Physical Plant Department at the University of New Mexico. Vosevich was also Vice President of Lobo Energy, Inc., a corporation that oversees all master planning for utilities at the University.
Mary has been involved with the higher education community for the past 30 years. She has served APPA in many capacities, including as president. She serves as the Dean of General Administration for APPA's Institute for Facilities Management, a position she has held since 2003, and teaches at the Institute. Mary is also a graduate of the Institute and Leadership Academy.
Mary holds a Bachelor of Science from the University of Missouri and a Master of Business Administration from the University of New Mexico. She has always been active in her community and, before moving to Kentucky, served as the Vice President of Camps and Properties for the Great Southwest Council of the Boy Scouts of America. This position directed the master planning and renovation of the Gorham Scout Ranch in New Mexico.
Mary was honored with APPA's Pacesetter Award and Meritorious Service Award.
---
Contact APPA Staff for additional questions on Space & All Its Entanglements.