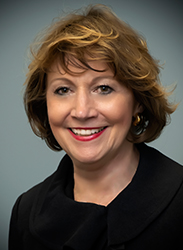 An occasional blogpost from Lander Medlin, APPA's Executive Vice President
---
How Goes Your Fall Reopening: An Experience Exchange on Lessons Learning
September 14, 2020 — In the past two weeks, the United States has added 500,000 cases cresting 6.4M cases and approaching 192,000 deaths. Although total U.S. cases are showing slight signs of slowing down, health experts remain concerned that Labor Day weekend gatherings may worsen the toll of COVID-19, as states are already grappling with outbreaks or trying to keep numbers stable. Only time will tell. Canada is doing much better! We can certainly learn from our Canadian colleagues.
We can only hope everyone took heed of the health experts' advice by following the 3 Ws: Wearing a Mask; Washing your Hands; Watching your Distance. Our institutions are desperately trying to Box in the Virus through strategic testing; rapid contact tracing; supportive of quarantine; and effective isolation. The results from the latest membership reopening survey are a helpful gauge on the status of our efforts.
The U.S. federal government purchased 150M rapid COVID-19 tests, which will substantially expand the nation's capacity for rapid testing. The debate over the possibilities of a vaccine rage on. However, there are significant safeguards when it comes to vaccines. Independent scientists and health experts will review the data from the trials and make separate and distinct science and health-based determinations. In addition, chief executives from nine drug companies vowed this past Tuesday not to seek approval for vaccines before they have proved to be safe and effective.
Economically speaking, unemployment claims fell a week ago, then held steady last week at 884,000 – a sign the U.S. labor-market recovery is losing steam six months after the pandemic struck. Congressional coronavirus aid remains stalled. Stocks were on a roller coaster ride from the Tech shares selloff. Consumer confidence remains well below pre-pandemic levels, with recovery by year-end unlikely.
As for Education's reopening plans, the fall semester has begun and COVID is surging in the weeks since many classes started. For the moment, most campuses haven't completely gone to remote instruction. Whether large or small, studies show the two interventions of face mask compliance and regular comprehensive testing are most effective in limiting viral spread. But, institutional engagement in setting strict policies and student behavior and choices play a big role in the effectiveness of any COVID-19 precaution policies. It was stated that colleges (no matter the size) should test at least 25% of the student body every week. Yet, regular testing protocols have been tricky to implement, come with a price tag, and a laundry list of other issues. In some sense, it's come down to an appeal to students' responsibility to their community. The motto "we proceeds me" really stuck with me. It's how to live in an interconnected world with care and recognizing that our destinies are inextricably linked. Ultimately, my sense is that student behavior will dictate whether colleges, large and small, will make it through the semester with few or a manageable number of COVID-19 cases.
APPA staff prepared an infographic to summarize the most recent membership survey questions' "yes/no" responses. With close to 400 responses, we found that plans for semester reopening mostly remain as is, at least at this early juncture. Student Housing "move-in" plans worked well and may prove to be a new best practice. Most implemented testing protocols at 80% and those plans worked well at 89%. Contact tracing procedures were also implemented at 88% of schools which reported that it's working at 87%. However, significant challenges remain for both testing and tracing approaches and outcomes. Digital tracing platforms were only utilized by 45% of respondents. Quarantine and isolation situations developed and spaces were definitely needed by three-quarters of our respondents. In addition, beds set aside for this purpose averaged 10% of total stock. With respect to signage and wayfinding approaches, they worked at a significant level of 95%. Yet, there are still some interesting challenges and lessons we are learning as we proceed further into this pandemic. Food and dining service processes appeared satisfactory, but physical distancing was still problematic. Social justice issues have only emerged at only 22% of the institutions, but it's early in the semester. Town-gown issues did not arise in any big way either. You'll find for both these issues that some of the lessons shared in the written survey responses were mostly positive. A summation of the top 5 challenges or lessons learning has also been provided on the website.
Our Town Hall advisory panelists shared their stories and experiences, practices, and recommendations to date for the topical categories expanded upon in the survey along with a summation of the Top 5 challenges or lessons learning.
Advisory Panelists:
Erik Backus, P.E., Professor of Practice and the Howard E. Lechler Endowed Director of the Construction Engineering Management program at Clarkson University
Emmet Boyle, Director of Maintenance & Utilities, University of Regina, in Saskatchewan, Canada
David Brewer, Director of Building Services for Infrastructure, Planning, and Facilities at Michigan State University
Karren Bee-Donohoe, Associate Vice Chancellor of the Office for Capital Facilities at the State University of New York (SUNY) System Administration
Tony Ichsan, Director of Facilities at Whitman College in Walla Walla, Washington
Chris Kopach, Assistant Vice President Facilities Management at the University of Arizona
John Morris, P.E., APPA Fellow, Vice President for Facilities Management at the College of Charleston
As schools continue to jockey their reopening strategies, you expressed great interest in hearing how your colleagues reopening plans have fared given the planned approaches each adopted. You were also seeking both successful and failed attempts, the challenges and any lessons learned. This Town Hall delivered on that quite nicely.
Highlights from this Town Hall gleaned from our advisory panels' wealth of knowledge follow:
Guiding principles can be core to any institutions approach to managing through COVID. The University of Regina's are simple, yet powerful – Care (safety is paramount), Compassion (don't impact the most vulnerable), and Calmness (consistent messaging) – which they use to guide their decision-making.
The Top 5 challenges noted by the survey respondents for the "Move-in Process" were: staggered, scheduled times over multiple days; ensuring adherence to established protocols; frequent and clear communications; managing expectations; and flexibility and adaptability to changing decisions.
Although specific "move-in" approaches vary, most are organized around a staggered schedule premise – designated time for arrival, provision of an informational package with face mask, specific card # for baggage carts and elevator use. Sanitizing of all areas and items occurs in-between uses and hallway contact is minimized. It's called a "scheduled, directed, and assisted move-in." The feedback has been incredibly positive. People feel more catered to, and it was a smooth and relaxed process. Yet, many missed the buzz and chatter of the activity that normally occurs when students return for move-in.
There are operational efficiencies to be gained with the speed and familiarity of curbside check-in. Equally important, all these things signal care and competence, which help people feel more confident returning to campus. This is about managing not just the substance of clean and safe but the perception as well. Another operational benefit is with staff management's removal of waste.
One downstream effect was on Town-Gown relationships, specifically for urban or semi-urban campuses given the reduction of traffic on city streets. There is no need to stop traffic for days at a time.
Important to anticipate a better storage and tracing system for students' personal property if there comes the need from a quick vacate decision in the future.
The Top 5 challenges noted by the survey respondents for "Testing Protocols/ Procedures" were: testing turnaround delays; ensuring compliance with testing requirements; changing rules and requirements around testing; communication of positive test results and associated repercussions; and, challenges with external testing "partners."
Testing virus shedding in the sewage system through the analysis of waste water has helped institutions determine the presence of virus well before actual symptoms are noticed. Institutions employing this approach are mostly taking a sample from a manhole every half-hour for 24 hours to obtain a composite sample, then send it to the lab. The best locations for this use are from buildings with a defined population (residence halls are ideal). Then you can conduct more specific testing on those occupants only.
The pool testing option is done by combining spit from a group of 10-12 students in that testing sample. If negative, all are clear. If positive, then each individual in that sample is tested to determine who is positive. It allows testing many students at a lower cost. If the positivity rate gets too high, you can revert to an individual testing protocol.
Michigan State University has implemented a "Spartan Spit" pool testing program. The trouble is it requires a fairly high bar of participation (something like 70%). It's a very effective tool when you can deploy it, as it's incredibly accurate and good for early detection.
Plan ahead, execute on your plan, distribute the results, and communicate them, but expect hiccups and be prepared to improvise.
It has become clear that all campuses should have some type of surveillance testing plan.
The Top 5 challenges noted by the survey respondents for "Contact Tracing Protocols/ Procedures" were: staffing shortages and labor-intensive process; students lack of responsiveness; positive experience with external partnerships; downstream impact of testing results delays; flexibility and adaptability, communicate early and often.
Contact tracing at the University of Arizona uses their waste water testing program (which they are expanding dramatically to all residence halls, Greek Life, their off-campus high-rise apartments, and even the local community) to immediately contact students testing positive, transport them to designated isolation dorms, and trace others for possible quarantine. The waste water test has allowed detection a full seven days before virus is prevalent, so they can catch it and nip it before it becomes a huge super spreader.
A comprehensive testing program (sewer water, individual and pool testing) aids in a successful contact tracing program. They go hand-in-hand.
Abbott Labs has a new nasal swab "card" coming on the market. The cost is $5 per card and, although it needs to be administered at the health center, it gives a 15-minute result. Plus, you don't need a piece of equipment to administer. This is likely to be one of the tools for the future.
Whilst implementing modified classroom layouts, it is important to ensure communication with the faculty so that effective contact tracing can occur in those locations as well.
Although anecdotal, panelists stated when the right protocols of wearing face coverings and watching one's distance is maintained, virus spread is diminished dramatically.
The Top 5 challenges noted by the survey respondents for "Quarantine & Isolation Protocols" were: ensuring students adherence to protocols; communications critical yet challenging; managing turnover of these spaces (staffing, disinfecting, etc.); logistical transport (meals and transport); and, balancing HIPAA rules and regulations.
Use simple messaging for clarity in understanding the difference between "isolation" equals "ill" and "quarantine" equals "questionable."
Being prepared with a specific isolation and quarantine plan and checklist is critical.
Some helpful recommendations and tips are: appoint a specific staff member as coordinator for your quarantine and isolation program, plus a backup coordinator, and who is temporarily relieved of other duties; assign a dedicated team to this function as one person cannot do it alone; create a written document to handout to each student outlining their duties and responsibilities during quarantine or isolation, and verbally present it as well; cover fire drill protocol ensuring a clear exit path, all completely separate from each other and all other students; talk with each student multiple time a day and address both their physical and mental health needs; consider all the basics (food, laundry, trash removal, cleaning supplies, etc.); manage expectations for what you can and cannot do; encourage every student to have a quarantine/ isolation "kit"; create some virtual social interaction between students; provide a 24-hour contact number for emergencies; and establish a written protocol for turning over these spaces.
Coming out of isolation you do not need a negative test because it is still in your system. Follow CDC's guidelines recognizing three days after your last fever. Coming out of quarantine requires 14 days and no symptoms. That time frame is important since symptoms don't show up until the 12th day.
The Top 5 challenges noted by the survey respondents for "Signage/ Wayfinding Process" were: too many signs (visual clutter); early start critical to success; too many signage "creators" (different departments); ensuring compliance; and, consistency in messaging; uniformity with branding.
In approaching signage, engage your marketing team so you think explicitly about your messaging and communiques from a marketing/branding standpoint. Coordinate and package your overall messaging program with the other marketing pieces for the institution. Signage should be a reminder and not be the first time they have seen these things (classroom expectations, circulation plans, face covering requirements, and so on). Otherwise, the message becomes invisible and one becomes sign-blind.
Develop a communication "schema"/strategy for warnings, prohibited and/or encouraged behaviors. Some institutions have actually created apps to help with their communications. Make sure your signage is consistent.
Establish a posting policy on the inside of your buildings.
Be flexible as to placement (walls, floors, apps, even sidewalk paints or graphics).
Determine the need for Spanish as well as English. Braille should be considered and the solutions for its inclusion is not a simple one for the visually impaired. We must take great care and concern and manage accordingly.
Penn State University started a weekly sign celebration communication thanking students for doing the right thing with masking, social distancing, etc. to celebrate their good, compliant behavior.
The Top 5 challenges noted by the survey respondents for "Dining/ Food Service Process" were: ancillary impact of increased trash in waste stream; take-out, delivery, apps, reduced options are the new norm; physical distancing concerns from long take-out lines and limited seating; revenue shortfalls from limited options; physical distancing outdoor seating options presented new & unique challenges.
Dining and food services areas required dramatic drops in the occupancy and capacity of indoor eating spaces along with a number of food preparation and delivery modifications (take-out, pre-boxed, reduced menu options, app-based ordering, etc.).
Accommodating face coverings, physical distancing requirements for queueing, seating, and the kitchen area was no small task.
Be ready for the influx of complaints as they will be forthcoming.
Utilize social media tools for sharing information.
Given the expanded outdoor seating options, bees, bugs, and other pests have increased and require a well-managed trash removal effort.
Maintain community cohesion so that people are confident about the communication and how you're proceeding.
As many colleges are integral to the community itself, it is critical for an institution to step up and truly be part of the community.
There has been no other time that facilities management has played such a key role on all our campuses (cleaning, disinfecting, flushing water systems, HVAC optimization, and the list goes on).
As I close, I am reminded of Howard University's 150th Commencement Ceremony's keynote remarks by Chadwick Boseman (now deceased and acclaimed actor, most recently in Black Panther's starring role), when he shared these words of encouragement: "Remember, the struggles along the way are only meant to shape you for your purpose. Sometimes you have to feel the pain and sting of defeat to activate the real passion and purpose that God pre-destined inside of you." Stay strong. We're in this together.
E. Lander Medlin
APPA Executive Vice President
---