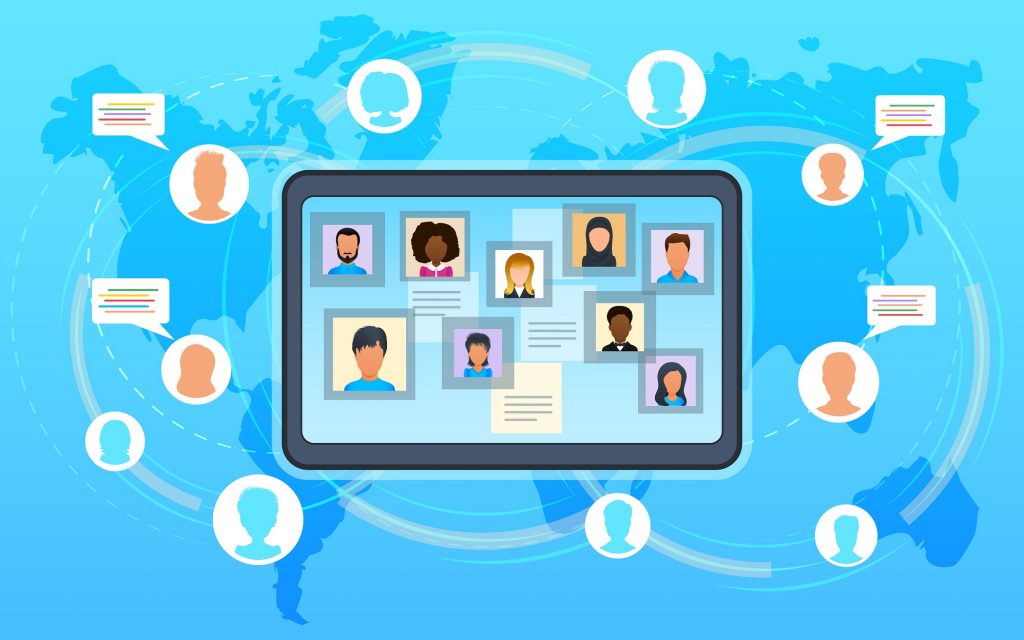 APPA Facilities Symposium
March 31 – April 2, 2021
---
April 1, 2021 | 11:00am – 12:15pm EST | Educational Offerings
Four Disciplines
Chuck Farnsworth, APPA Senior Director of Education
Join us for an informative session around The 4 Disciplines of Execution (4DX). The 4 Disciplines of Execution is a simple, repeatable formula for executing your most important strategic priorities/goals. By following the 4 Disciplines of focusing on the Wildly Important, acting on lead measures, keeping a compelling scoreboard, and creating a cadence of accountability. Leaders can produce breakthrough results. 4DX is not theory but a set of practices, representing a new way of thinking and working essentially in today's market.
Click Here to Access Session Recording.
Access Passcode: Tw+=^@T2
---
Preventative/Predictive Maintenance Systems
Chris Smeds, Director of Technology & Innovation, University of Virginia; Rachel Harbin, Preventative Maintenance Programs Manager, University of Virginia
A comprehensive maintenance program relies on an effective approach to preventive and predictive maintenance. This session will address the key elements in establishing a preventive maintenance program and explore the challenges and benefits of sustaining the program.
Click Here to Access Session Recording.
Access Passcode: 18fCz$w^
---
Unlocking the Potential of FDD: How Analytics-Based Monitoring Can Serve as a Force Multiplier for Your Facilities Team
Katie Rossman, PE, CEM, Lead Service Engineer, Clockworks Analytics
Discover how higher education facilities teams are leveraging the explosion of data collection and processing. At the center of this analytics-based monitoring, is Fault Detection and Diagnostics (FDD). FDD—if organizations can make the digital transformation from BMS alarms to fault detection, to the holy grail of fault detection and diagnostics—holds the promise of moving our profession to a proactive service model that includes more efficient building operations, retaining energy conservation gains, less risk to business continuity, and empowering teams to focus on more impactful work.
Click Here to Access Session Recording.
Access Passcode: a?Nu=gF1
Transformational Changes in Facilities Management – Part 1
Lander Medlin, Executive Vice President, APPA; Don Guckert, University of Iowa (RETIRED)
The education facilities management profession is finding itself increasingly immersed in a sea of transformational change. In an era that has been termed the "Age of Accelerations," impactful forces are changing the profession in dramatic ways related to Finances, Technology, Demographics, and Communications. A panel of Institute faculty will share their view of the not-so-distance future and discuss with attendees how to best position ourselves to embrace the changes that are bearing down upon us.
Click Here to Access Session Recording.
Access Passcode: Wj&@1Urx
---
April 1, 2021 | 12:30pm – 1:00pm EST | APPA TALK
Leadership: Who Comes Next? Leadership Succession Planning Made Easy
Commander/Dr. Mary C. Kelly
Today's marketplace is competitive, challenging, and constantly shifting. In order to compete, organizations must begin to create a Comprehensive Succession Plan. Our session will discuss how to attract top talent, develop leadership skills, and guarantee business success; understand the steps to take to start your organization's plan, and prepare a customized succession plan that is ready for immediate implementation. Commander/Dr. Mary C. Kelly has had an unforgettable career in leadership. Former chief of police, professor, realtor, and HR Director – Mary has spent over 25 years teaching and training more than 40,000 military and civilian personnel. Mary is now on a mission to spread her message of success with audiences worldwide, sharing with them the secrets to being a true leader in today's workplace.
Click Here to Access Session Recording.
Access Passcode: ASF+!Hs8
April 1, 2021| 1:15pm – 2:30pm EST | Educational Offerings
Funding Utilization for Building Readiness Success Best Practices – K12 COVID-19
Clarence Carson, Chief Facilities Officer, Chicago Public Schools; Charles Mayfield, Executive Director of Procurement, Chicago Public Schools;
Mica Mastoff, Interim Executive of Children First Fund, The Chicago Public Schools Foundation
Join our K-12 colleagues to discuss the evolution of strategic partnership formed between the Facilities Department, Procurement & Budget at Chicago Public Schools during the COVID-19 pandemic to create an overall Building Readiness Procurement Strategy. This partnership required a new approach to collaborative and comprehensive needs assessment of the entire district with quick market analysis, product sourcing evaluation, emergency authority management, and logistical untangling. Additionally, CPS's building readiness approach included a keen focus on strategic partnerships with various organizations, including businesses, philanthropies, professional sports teams, hospitals, universities, and civic institutions, representing an array of commitments from financial and in-kind donations to employee volunteer opportunities.
Click Here to Access Session Recording.
Access Passcode: 5EJsBM.a
---
Designing for Maintainability
Joel Sims, President, Sims Architects, Inc.
Discuss procedures to assure that institutions achieve the best overall value from their investment in new or renovated facilities. Understand the balance between aesthetics and durability and how they both play an important role in the design. Discuss the evaluation of facility designs based on life cycle costs and learn the questions to ask during the design process to help create an overall better product.
Pending Upload.
---
Transformational Changes in Facilities Management – Part 2
Lander Medlin, Executive Vice President, APPA; Don Guckert, University of Iowa (RETIRED)
The education facilities management profession is finding itself increasingly immersed in a sea of transformational change. In an era that has been termed the "Age of Accelerations," impactful forces are changing the profession in dramatic ways related to Finances, Technology, Demographics, and Communications. A panel of Institute faculty will share their view of the not-so-distance future and discuss with attendees how to best position ourselves to embrace the changes that are bearing down upon us.
Click Here to Access Session Recording.
Access Passcode: Q0U0$+u*
---
April 1, 2021 | 2:45pm – 4:00pm EST | Educational Offerings
Manager As A Coach
Michelle Frederick, Training & Organizational Development Manager
Coaching is experiencing dramatic growth as a valuable management tool for managers and supervisors. You will sharpen your communication and management skills as you integrate the coaching examples, skill-building exercises, and coaching tips and traps into a positive approach with your employees. Coaching is applicable in all areas of management but is especially valuable in evaluations, discipline, positive and negative feedback, and career development.
Click Here to Access Session Recording.
Access Passcode: &B+&Ax9g
---
Let's Get Digital: How IoT Solutions Can Create Benefits In The Classroom & For The Future
Martha E. Senf, LEED® GA, National Business Development Leader, Building Level IoT, SIEMENS; Jamie Sitter, K12 Market Manager, SIEMENS
The CARES Act passed in March 2020, and additional federal relief funding has presented schools with an opportunity to make infrastructure improvements that address safely occupying their facilities during the pandemic. An IoT platform can be used to address COVID-related issues today, but also provide ongoing benefits in the future. In addition to operational efficiencies and savings from lighting controls, HVAC controls, and space utilization, an IoT platform can be used as a living lab for both students and educators, preparing them for jobs and opportunities both today and in the future workforce.
Pending Upload.
---
Total Cost of Ownership (TCO) – M2
Ana Thiemer, Associate Director – Planning & Project Services, University of Texas/Austin
Assets can be a piece of equipment to a system, to an entire facility or infrastructure project. Join us as APPA explores the critical importance of the Total Cost of Ownership.  This program is recommended for all levels of the facilities organization allowing everyone to be 'on the same page' with a common basic understanding of the goals and benefits. The course will introduce you to the specifics of the APPA 1000™ Total Cost of Ownership principles and how TCO is scalable and applicable to all your assets, from a single asset to your entire portfolio.
Click Here to Access Session Recording.
Access Passcode: 5vYXs*cR
---
Flexibility & Adaptability: There Is A Significant Difference
Steve Lafferty, Director – Design And Construction Facilities Management, University of South Florida
One of the Guiding Principles when designing the USF Health Morsani College of Medicine + Heart Institute was to "Maximize Flexibility and Adaptability." During the design & construction phase, the financial implications between the two became glaringly obvious, and after construction, we truly realized what the difference really meant.
This session will walk the group through a case study with multiple, real-life examples, to explore the differences between Flexibility and Adaptability and different solutions employed to solve for these two characteristics.
Click Here to Access Session Recording.
Access Passcode: Bmjhf7+a
---
What is the CEFP and How Does It Apply to Me?
Christina Hills, Director of Credentialing & Benchmarking, APPA (Moderator) & Credentialing Board Members
This is a session for those who have been thinking about pursuing their CEFP and also for those who wish to bring a valuable professional development program to their staff.
Click Here to Access Session Recording.
Access Passcode: dWYGV1s^