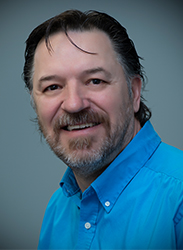 Hello and a heartfelt message to all.
You'll agree that it is nothing new for me to say that we are living in unprecedented times. Worldwide we are experiencing new realities every day due to the pandemic. Now more than ever the time has come for us as educators, leaders, followers, and supporters of our faculty, staff, students, and communities to align ourselves with our institutions' mission to provide an environment of education and continuous learning.
Our campuses are expected to range from low to almost full occupancy in coming weeks when fall semester begins. Whether our students engage in person or learn remotely, we need to take innovative approaches to enabling delivery of education. For in-person learning, the work of our custodial teams will take front stage in providing a clean and safe environment, and our maintenance team will ensure that our HVAC systems are performing at optimal levels. The inclusiveness of our workforce mission strengthens us and prepares us for the unknown. We don't know what we don't know, but our experiential evolution helps us to adapt and adjust to do what is needed. These and other actions will provide the students, faculty, and staff the confidence to focus on their task of education.
Jim Jackon – APPA 2020-2021 President
University of Nebraska