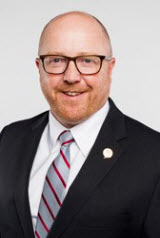 January 31, 2020 – ASHRAE 90.1 Webinar
The ASHRAE Work Group shall be responsible for the following activities:
Track and monitor ASHRAE standards applicable to APPA member institutions.
Review proposed changes and, where necessary, solicit, collect, and analyze input received from APPA members.
Publish information through APPA to raise awareness of current requirements and pending changes found within the ASHRAE standards.
Report outcomes to the APPA membership through educational webinars.
ASHRAE Standards being monitored by the Work Group
62.1 – Ventilation for Acceptable Indoor Air Quality
90.1 – Energy Standard for Buildings Except Low-Rise Residential Buildings
100 – Energy Efficiency in Existing Buildings
188 – Legionellosis: Risk Management for Building Water Systems
189.1 – Standard for the Design of High-Performance Green Buildings
202 – Commissioning Process for Buildings and Systems

For more information on this work group contact Billie Zidek, Standards & Codes Administrator