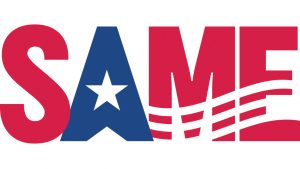 January 2, 2018 ALEXANDRIA, VA — APPA, the leading organization of educational facilities professionals, and SAME (https://www.same.org/), the Society of American Military Engineers, announced today the formation of a strategic alliance between both organizations that will expand training, information and collaboration between facilities engineers, architects, operations, maintenance, and construction professionals within both the military and educational campus communities.
The APPA-SAME alliance will bring support to transitioning military officers and personnel by providing access to professional development opportunities and career credentialing services within the educational facilities profession. Additionally, the alliance will support exiting military personnel in their search for career opportunities at colleges, universities, and K-12 school systems.
The partnership is an important one to the education community. Within higher education, professional opportunities in facilities are growing, as large numbers of "boomer" generation facilities employees are rapidly retiring and exiting the educational facilities profession. It is projected that boomer retirements will be the leading cause for as much as 70 percent turnover and new vacancies within the educational facilities profession over the next six to seven years.