Every capital construction project presents a unique set of challenges and variables, regardless of its size. Whatever the difficulty may be—stakeholder disagreements, material delivery delays, project coordination problems, or issues within the onsite workforce—snafus are bound to arise.
Whether you are a K-12 or higher education facilities manager who regularly oversees construction projects, or whether you only occasionally find yourself given this responsibility, successfully executing these projects can have a significant impact on your school and your career.
And although effective project management is critical, project leadership looks beyond the fundamental execution of a particular project for opportunities to improve an institution in ways that transcend the project at hand. While some issues cannot be avoided, mindful project leadership can help teams smoothly navigate challenges while strengthening your entire learning institution.
Ultimately, strong project leadership accomplishes the following objectives:
Advances your school's mission
Optimizes its use of resources
Seizes the opportunity for physical change to catalyze institutional advancement
How can you go beyond managing a capital construction project to leading it? Here are 10 ways to do so:
Identify project stakeholders to create a steering committee
At the outset, project managers should identify each group of people that will be affected by the project. These could be the end users (faculty and students), administration, or those with other ties to the project.
Depending on its size and complexity, a construction project can impact a single person or thousands of individuals. Failure to include representatives of all impacted stakeholders can result in a finished project that doesn't meet its users' needs.
Drawing upon the Toyota Production System's philosophy of genchi genbutsu—or "go and see"—effective project leaders don't simply include those stakeholders at the highest levels of an organization. They also include those actually doing the work (for Toyota that would mean the workers on the production floor; in education, that could be faculty, students, and maintenance staff).
Project managers should form an inclusive steering committee that meets at least monthly to provide a variety of perspectives to be considered as the project moves forward. An effective steering committee will identify goals, keep the project timeline on track, and provide a sense of engagement and ownership for each group that the committee members represent. The committee should also identify potential problems or unintended effects of the project for leadership to examine and resolve.
Recruit internal project ambassadors
How the people in your organization think and feel about the capital project has a greater impact on its success than many project managers recognize. Rumors and misunderstandings can mutate into larger problems, negatively affecting the project down the road.
To avoid this scenario, in addition to the steering committee, identify one or more influential and respected people within the school to serve as informal ambassadors for the project.
These ambassadors can serve as both "project cheerleaders" and your eyes and ears on the ground, listening for comments and concerns that a project manager might not otherwise hear. They should also understand the project goals and speak up as an advocate when necessary.
By helping to explain the "why" behind a project's various components, project ambassadors can play a vital role in the success of the project.
Set clear, concise goals for the project
Whether you are expanding an existing building to accommodate increased enrollment, improving technological infrastructure, renovating a building to meet today's educational needs, or building a new facility to attract and retain students, make sure the project's mission is clearly defined. You can even go as far as creating a "project charter" or a mission statement for the project.
Without clear goals and a shared understanding of the project's mission, you can soon lose sight of what you're hoping to accomplish with the project, which often leads to poor decision making.
Make the most of user feedback
A good project leader listens to a variety of opinions from the end users of the project. Programming interviews of a broad cross-section of people within your school or university should be held to understand both the bigger picture as well as how to properly implement smaller facets of the project.
It is easy to assume what the students and teachers need based on experience from prior projects, but don't think you have the right answers without first asking questions. As technology and the needs of your institution evolve, so do the requirements of any given project.
For example, classrooms may need integrated audio/video capabilities to accommodate remote learning, or a library might need a modified layout to accommodate a reduction in printed materials or to improve social distancing.
Make sure the project's scope is aligned with future goals
As schools get larger, compartmentalization inevitably occurs, resulting in an uneven distribution of information that could create problems as project goals clash with reality.
While it may sound obvious, facility planning should align with business planning. But without proper communication, a disconnect may happen. For example, suppose your university starts planning for a project to build a state-of-the-art lab to serve organic chemistry students, but the aerospace training program—which has a 10% higher projected student growth over the next decade—is in need of a new flight simulation facility.
Encouraging strong internal communication can help avoid incongruencies that could affect the project's success (more on that soon). Making sure the project will meet the school's goals down the line will make the most of the capital investment.
Communicate consistently throughout the project
You can overcome the sequestering of information by widely communicating about the project internally throughout its duration.
The very nature of a capital construction project means that changes will occur. You can either lead through this with an effective change management process, or you can let the changes happen and hope for the best. Don't underestimate the psychological impact a new facility will have on your school and on your administrators' perception of your leadership.
Whether it is done through town hall meetings, newsletters, video announcements, or messages from the principal/president, sharing crucial details of the project so possible conflicts can be fleeced out ahead of time helps ensure you won't have to dig yourself out of a hole when you are already deep into construction.
Regular and clear communication not only fosters a sense of community and ownership, it also helps align goals and expectations with the reality of what the school is going through and what its future looks like.
Remember, communication is a two-way street. Faculty and student comments and concerns should be welcomed without fear of reprimand or retaliation.
Staff who are involved in daily operations can often provide insights on how high-level decisions could affect their department, which could in turn have a cascading effect throughout the organization.
How often should you communicate with faculty about the progress of a construction project? Consider sending updates when the following goals are met:
An architect is engaged/selected
Conceptual designs are completed
Renderings and floor plans are available
Significant design updates are made
Groundbreaking is scheduled
Schedule milestones such as topping out are reached
People will be moved into (or out of) the building
Another way to engage your staff is to have them celebrate and be a part of the project in some special way, such as having them sign the last beam that is hung.
Identify the total project cost
Construction cost per square foot is not an accurate estimate of the total cost of a capital construction project. When writing your capital request for the project, make sure to incorporate everything involved in bringing the new facility to completion, including soft costs you might overlook, such as the following:
Topographical surveying
Environmental consulting
Design fees
Testing and inspections
Audiovisual equipment and other technology
Moving and recommissioning of equipment
Furniture, fixtures, and equipment
Builders risk insurance
While these costs might not be part of your contractor's budgets, they are real costs you must incorporate into your planning.
---
Advertisement
---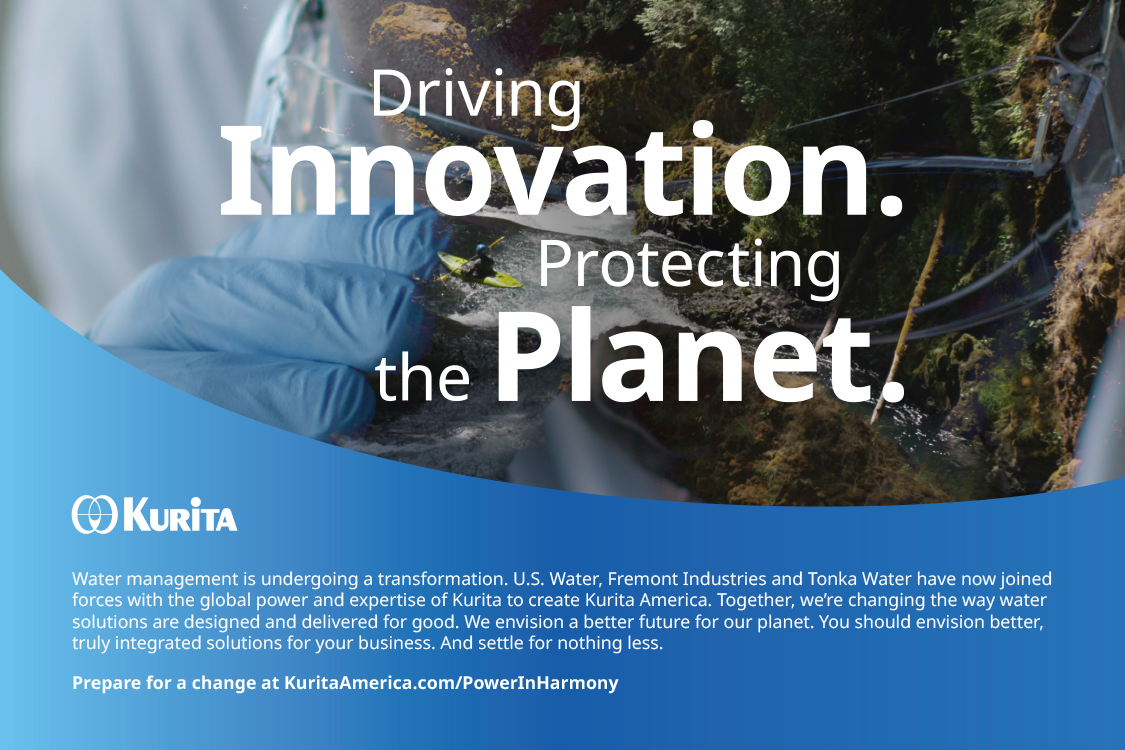 ---
Article continues below
---
Fully utilize your consultants
"You're the architect—you don't need to know this." When we hear this from project managers, we almost always push back to find out what they think we don't need to know. Why? As designers, whenever we can gain a deeper understanding of our clients' businesses, we can develop better recommendations for them.
Your architect can also be used as cover for your more difficult or unpopular decisions. We can also ask the more difficult questions that must be addressed internally to move a project forward. Don't hold information close to your chest. Is a new academic program being developed or another department facing elimination? Your architect can help you plan your physical space for that.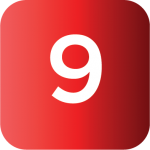 Find opportunities for improvement in your organization
Throughout the process of a capital construction project, you're bound to find sticking points within your organization. Though your focus will likely be on the construction underway, you should capitalize on the opportunity to improve internal conditions and operations wherever possible.
Whether you see a way to improve a physical space's efficiency or safety, or whether you find departments that could be integrated for better efficiency or transparency, take any chance to use the project to improve your institution. Keep your eyes and ears open for areas that need improvement.
Having a more functional facility can help learning outcomes as well as the school's culture, morale, and overall profitability.
 Don't underestimate the importance of recruiting and retention
People want to work and learn in an attractive, comfortable space that meets their needs. The very best talent will have the most opportunities to find an ideal work environment—the same goes for top-tier students. Thus, to attract and retain the best, the importance of a well-designed, highly functional space is higher than ever.
Don't cut corners or overlook the importance of recruiting and retention when planning and budgeting your project. Millennials and Gen Zers value work-life balance more than any previous generation. They want to feel as comfortable on campus as they do at home. They also want to feel a sense of teamwork and social engagement from their peers and their instructors.
Design a space that fosters these ethics to in turn create value for prospective students and new hires. Staying abreast of new trends and technologies can help attract the best and brightest.
When people are satisfied with where they work and learn, they are going to perform better. And when a capital construction project is executed successfully, it enables your organization to function at a higher level.
Providing strong leadership helps navigate potential problems during a project while setting up your school to thrive down the line. When your school is thriving, your career as a project manager thrives as well.
---
K.J. Jacobs is a principal at McMillan Pazdan Smith, a regional, studio-based design firm with offices in Charleston, Greenville, and Spartanburg, SC; Asheville and Charlotte, NC; and Atlanta, GA. He can be reached at [email protected]. This is his first article for Facilities Manager.