Advertising in Facilities Manager is a cost-effective way to reach APPA members and introduce them to your products and services. Maximize your name identification and reinforce your company's products and services by multi-issue placements.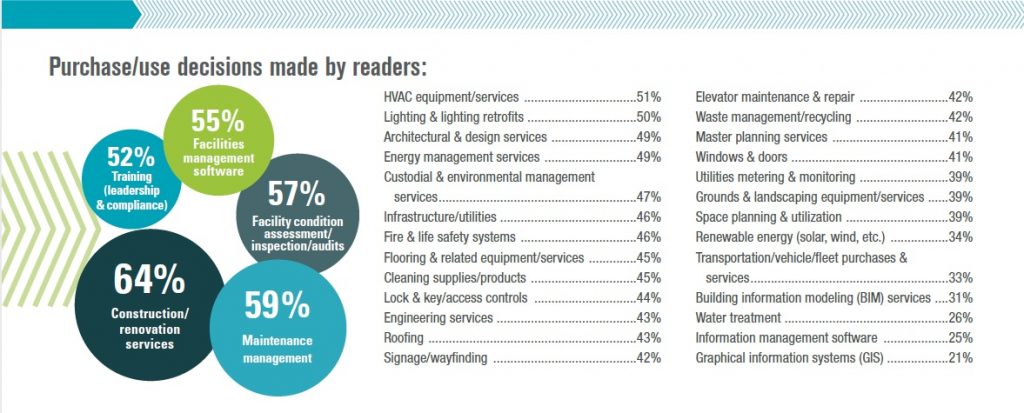 Interested in Advertising?
Facilities Manager is published and distributed exclusively as a digital, online publication directly reaching over 20,000 of the top decision makers in educational facilities leadership, giving your company even greater visibility, reach, and exposure.
Additional Advertising Opportunities:
Banner Ad:
Be seen by APPA members reading Facilities Manager online, giving your company, product, or service visibility and exposure. Rotating banner ad.

Landing Page Ad:
Appearing with an upcoming feature, and posted for two weeks on the Facilities Manager magazine web page, and added to the FM magazine archives.
To place an ad in Facilities Manager, please contact Gerry Van Treeck at 847-347-7851 or gvtgvt@earthlink.net.
Consider Our Bundling Options:
Combine your exhibit space with advertising opportunities. Special packages available. For more information contact Suzanne Healy at 703-542-3833 or suzanne@appa.org.