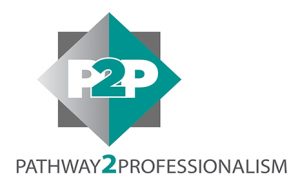 Welcome
APPA's Pathway to Professionalism (P2P) is an educational program with the option to take the CEFP exam. This program explores in detail APPA's Body of Knowledge (BOK) and its four (4) core competency areas:

General Administration and Management
Operations and Maintenance
Energy, Utilities and Environmental Stewardship
Planning, Design, and Construction

With this deep dive into the BOK, participants will learn about all areas of responsibilities within facilities management. By understanding the inner workings of each department within facilities services, this program will provide a holistic foundation fulfilling the mission of your organization. With P2P, you have access to APPA's Customized Interactive Learning (CIL) platform and resources coupled with on-site or online instructor-led training. Participants will be able to learn from their colleagues in real-world discussions that are directly related to their daily work.
Current P2P Offerings
There are no current P2P Program offerings at this time. Please check back often!

This course covers the core areas of APPA's Body of Knowledge:

• General Administration and Management
• Operations and Maintenance
• Energy, Utilities, and Environmental Stewardship
• Planning, Design, and Construction

Participants will have access to the CIL Platform where the CEFP exam study materials are located upon registration. Access will continue for 2 months after the final session to allow for preparation, scheduling and writing the exam (optional).
Members: $1,195 / Non-Members: $1,595

REGISTRATION AND INFORMATION:
To register, contact Kelly Ostergrant at kelly@appa.org.

---
Host a P2P: Virtual or On Campus
Secure the dates for your institution today to ensure you train when you want by contacting Kelly Ostergrant at kelly@appa.org.

We have paired our CIL online platform with our trainers so your employees can train when – and where – it's convenient for them. Virtual or In-Person options available.
Onsite Offerings
Onsite offerings are great if you have at least 20 employees to train. We work with you to schedule all sessions including breaks and table settings to encourage discussions and interactive learning. Invite colleagues from nearby institutions to join you! Network, share experiences, and common issues while learning APPA's best practices in a guided, highly immersive environment.
Virtual Offerings
Virtual offerings are great if travel is restricted and you have a minimum of 20 employees to train. We will work with you to schedule all sessions around your needs. Small break-out sessions are used though out the course for collaborating on specific topics. Sessions are recorded and can be watched for review.
The P2P program includes:

• Four separate days (5-6 hours each session) of instructor-led training at your campus exposing participants to APPA's core areas of the Body of Knowledge;
• PowerPoint and supplemental instruction materials;
• 24/7 access to our CIL for all registered attendees providing online study tools such as practice tools, exams, recorded webinars, narrated modules of the Body of Knowledge, study manual and flashcards;
• The option for qualified attendees to take and pass the CEFP exam at no cost (plus one free retake!) within 30 days of the end of the session.
---
QUESTION; How is the P2P Program different from the CEFP Course?
ANSWER: The P2P Program is for anyone who is not familiar with APPA's Body of Knowledge. This course will help introduce the BOK and explain the content and concepts found there to provide a firm overall foundation of the innerworkings of educational facilities management. This course is designed to better prepare someone for the CEFP course by first introducing the BOK, explaining the relationships between all departments withing facilities management and how they work together. If you need additional time in the BOK to prepare for the CEFP Exam with help from a certified facilitator, this course is for YOU!
---
---
Organizational Development & Team Building
With APPA's P2P program, you'll be able to provide a richer professional development opportunity for your team.

• Employees learn about aspects of the industry that their current jobs and experience would otherwise not provide with a standardized offering;

• Employees view the program as a demonstration of your institution's commitment to their ongoing development;

• By including technical service workers or outside facilities customers breaks down barriers between FM staff and other workers, creating a shared sense of respect of responsibilities as well as understanding;

• A broader understanding of concepts in the Body of Knowledge based on the reality of your team's specific workplace leads to a better understanding of the organization as whole.

Institutions/Organizations and their Champions
The following Institutions and Organizations have hosted a P2P either virtually, in-person or hybrid. Contact the Champion to learn how easy it is to host a P2P.
| | | | |
| --- | --- | --- | --- |
| Organization | Champion | Type of Offering | Last Session Held |
| University of Illinois Chicago | Jeff Kulik | hybrid | October 27, 2020 |
| University of Tennessee – Knoxville | Rebecca Alcorn | virtual | June 14, 2021 |
| Auburn University | Dan Whatley | virtual | June 16, 2021 |
| MiAPPA Region | Pete Strazdas | virtual | June 24, 2021 |
| University of Maryland – College Park | Diane Cabrales | in-person | December 10, 2021 |
| University of Southern California (Group 1) | Eric Johnson | virtual | February 1, 2022 |
| University of Southern California (Group 2) | Eric Johnson | virtual | April 12, 2022 |
| International Schools Systems | Becky Krisulevics | virtual | April 26, 2022 |
---
Get Started Today!
We're ready to help you succeed! Contact us today and let us tell you more about this pathway to professionalism. For additional information on how to bring this innovative program to your team, contact Kelly Ostergrant, (kelly@appa.org) Credentialing Coordinator, to discuss how to schedule your team for their next steps in professional development.