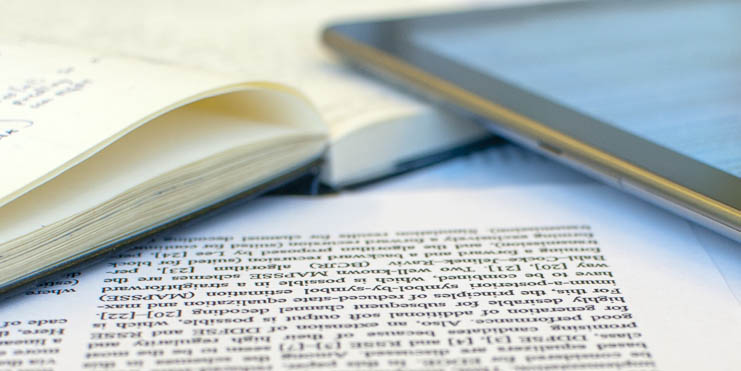 APPA's Business Partner members have a wealth of knowledge, experience, and expertise that APPA's members benefit from. As business partners to the educational facilities enterprise, you provide innovative ideas, high-quality products, and problem-solving techniques that prove to be valuable money- and time-saving resources that benefit our educational institutions and organizations.
The Business Partner Whitepaper Series includes case studies, research results, technical reports, product or process development information, or essays on concepts of interest to educational facilities.



repurposedMATERIALS – America's Largest Industrial Thrift Store (posted 10-5-21)
Siemens Smart Infrastructure – Help Ensure the Health and Safety of Your Students, Faculty & Staff, Fully Funded (posted 9/1/2021)
---
Contribute a Whitepaper to Inside APPA and the APPA Website
Open only to APPA's Business Partner members
For APPA's biweekly e-newsletter, Inside APPA, we have created the Business Partner Whitepaper Series and invite you to contribute a case study, technical paper, or research report to be published in a future issue of the newsletter and the APPA Newsfeed page. Inside APPA is distributed biweekly to more than 17,000 educational facilities professionals. Note that there is no charge for you to participate; we just want your valuable content.
Here are the particulars:
Contributions to the Business Partner Whitepaper Series are open only to current Business Partner members of APPA. Current dues must be paid in full. Sharing your knowledge with fellow APPA members will increase your firm's exposure and visibility. If you are not yet an APPA Business Partner member, learn more and join by visiting https://www.appa.org/membership/business-partner-membership/.
Your whitepaper should focus on an issue, project, or research that you've conducted related to educational facilities. This includes facilities topics focused on colleges, universities, K-12 schools and districts, preparatory schools, museums, libraries, city/county governments, federal agencies, and other nonprofit, education-oriented entities.
Length will be no more than 1,500 words. Graphics, photos, and figures are welcomed to help illustrate the topic of your whitepaper.
APPA will format each accepted whitepaper with the APPA logo and your company's logo (with URL link) at the top of the paper.
Each published whitepaper will be archived on the APPA website as valuable content for members and others to search and review. In addition, your whitepaper will be highlighted and linked in the biweekly e-newsletter, Inside APPA.
At the end of each whitepaper we will include a brief author's bio statement, and you will have the opportunity to provide a short promotion (no more than 50 words) of your company, product, or service. We will also include the author's email address and your company's URL in this section of the whitepaper.
There is no cost to your company for contributing a whitepaper to this new series. This is a benefit of your commitment as an APPA Business Partner member.
To read past issues of Inside APPA or to sign somebody up for a free subscription, please visit https://www.appa.org/inside-appa-newsletter/.
Thank you in advance for your contributions to the series. Please send your questions or whitepaper ideas to Steve Glazner, APPA's director of knowledge management.