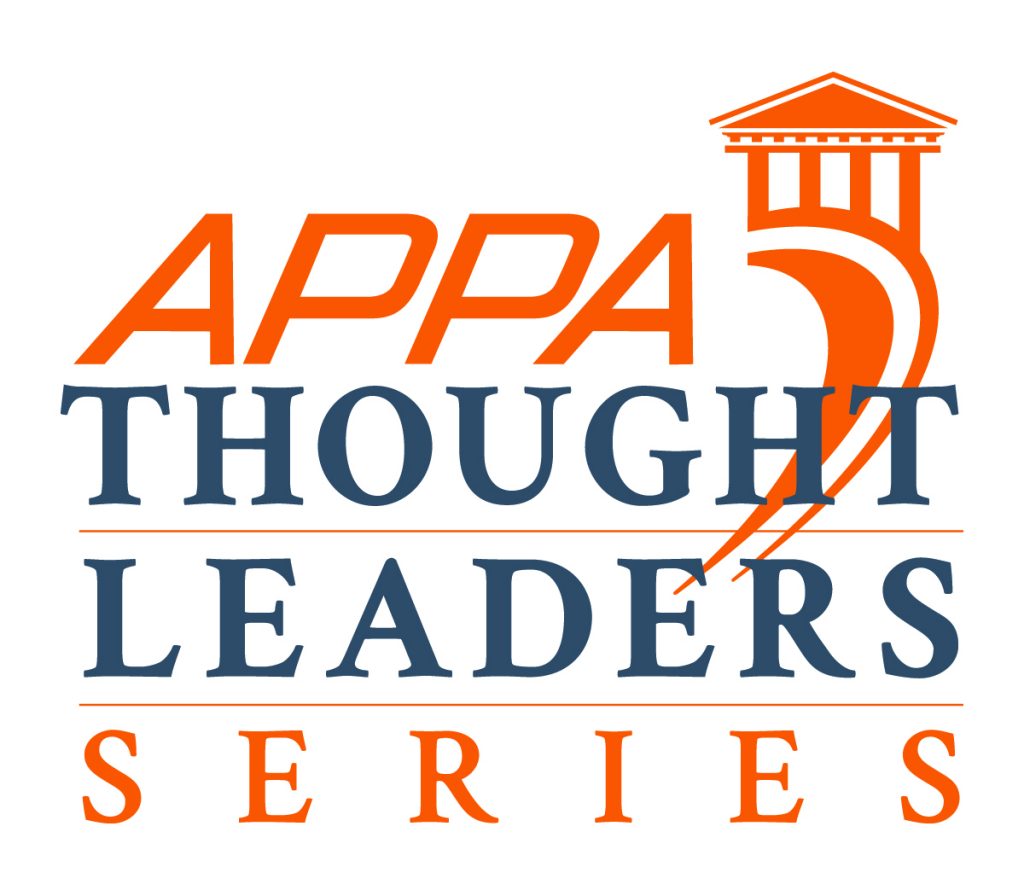 APPA developed the Thought Leaders Series to conduct dedicated discussions on the future of higher education and the impact of that future on educational facilities. The annual Thought Leaders symposium convenes representatives of colleges and universities from across the United States and Canada alongside association leaders, industry consultants, and education experts. All Thought Leaders reports are free, thanks to the generosity of our sponsors, and may be downloaded from the APPA Bookstore.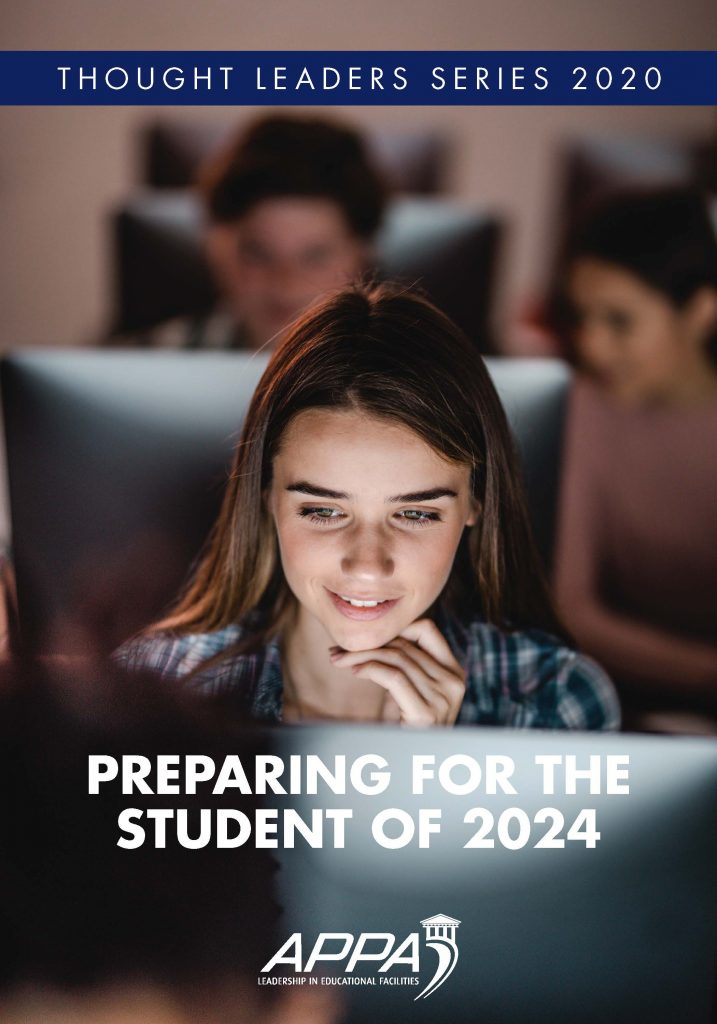 The 2020 Thought Leaders report, Preparing for the Student of 2024, focuses on students entering higher education in the next decade, being the most diverse incoming class in higher education history—and the vanguard of an increasingly diverse generation. They will have been raised with technology from birth and will consider online interaction as natural as breathing. They will be alert to the importance of mental health and wellness, both in themselves and in their peers. They will have low tolerance for slow administrative processes. They will expect their professors to teach in engaging, interactive ways and make smart use of technology. They will expect a lot of themselves. They will expect a lot of their institutions. They will know what they are paying for their education, and they will demand every penny's worth. Is today's campus ready for these students? The answer: Yes—and no. Higher education is moving in the right direction, but it faces unprecedented demands and challenges. We are only now beginning to understand that the old normal is never coming back. We must find ways to adapt to a new normal and a new set of expectations from our future students.
---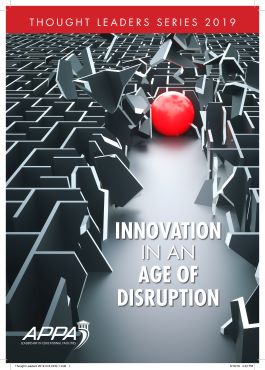 The 2019 Thought Leaders report, Innovation in an Age of Disruption, addresses the fact that few higher education institutions are truly embracing innovation in the face of adaptive challenges. How do you think outside the box? In other words, how do you approach thinking differently about the world around you and your institutional and organizational challenges? More importantly, how do you go beyond just thinking differently to actually seeing things differently? Contents include:
* Key takeaways about innovation and entrepreneurship
* Common approaches to higher education challenges
* Using innovation and entrepreneurship to tackle adaptive challenges
* Applying an innovative and entrepreneurial mindset to higher education's adaptive challenges
* Applying those mindsets to HE facilities' adaptive challenges
* Questions for campus discussion
* Resources for further reading
---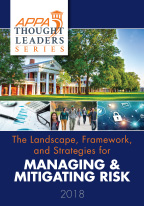 The 2018 Thought Leaders report, The Landscape, Framework, and Strategies for Managing & Mitigating Risk, looks at enterprise risk management (ERM) from both a campus-wide perspective as well as how risks affect the facilities organization in its support of the institution. In assessing all types of risks to the institution–strategic, financial, operational, compliance, and reputational–the Thought Leaders symposium participants identified six major risk areas that must be considered for their campuses:
* Revenue and investments
* Brand and reputation
* Health and safety
* Innovation
* Facilities
* Changing political/cultural environment
---
Thought Leaders is a program of APPA's Center for Facilities Research. For more information about the Thought Leaders Series, contact:
Keith Woodward, Quinnipiac University, Thought Leaders Series chair
Jack Colby, APPA Past President and APPA Fellow, Thought Leaders Series co-founder
Lander Medlin, APPA Executive Vice President and Thought Leaders Series co-founder.
Many thanks to sponsors Johnson Controls and Siemens for their generous support.