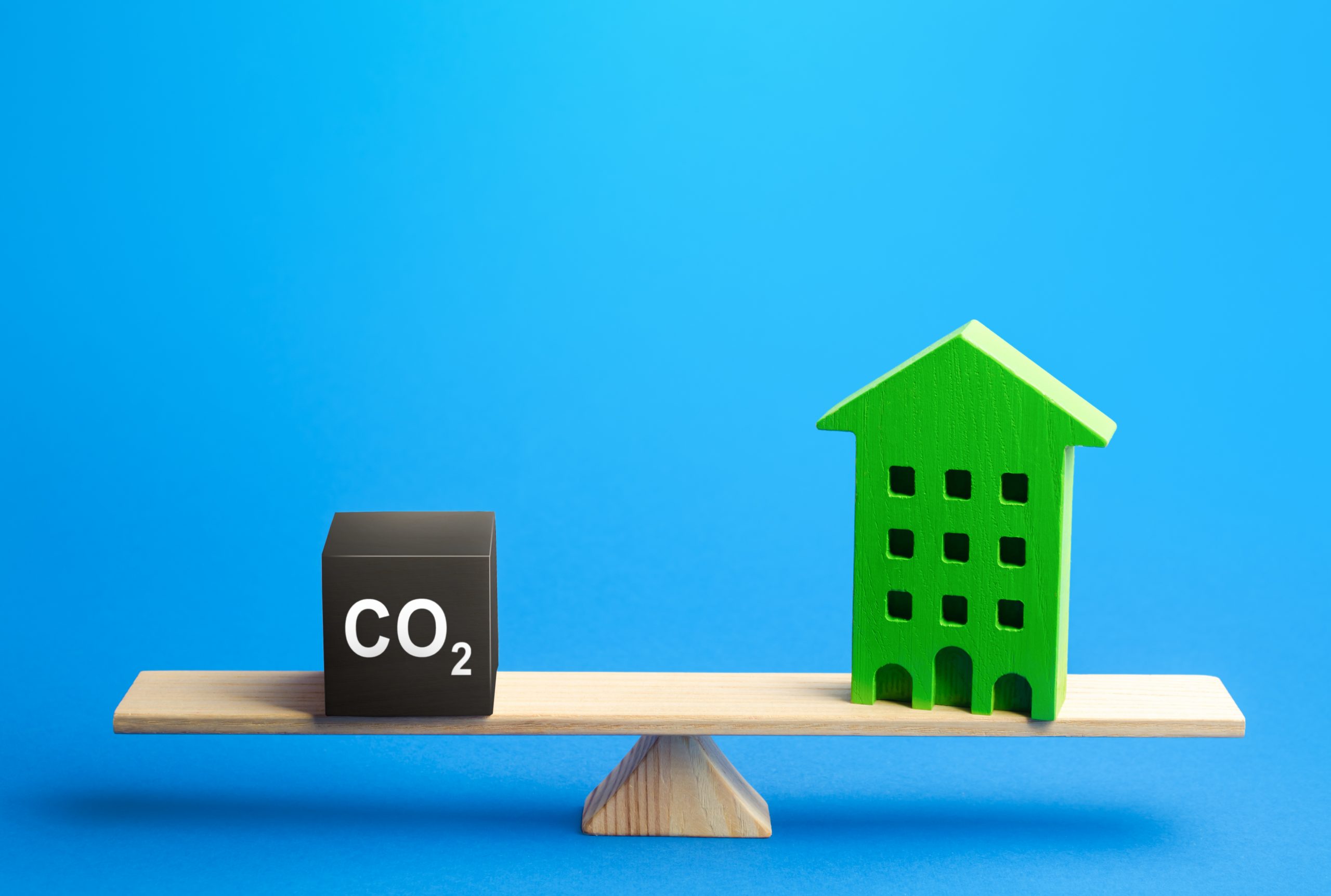 We have recently come off a summer of unprecedented global heat waves when some areas reached new scorching temperature records. And it's only getting hotter. A new study from the World Meteorological Organization (WMO) found that there is a 50% likelihood of a 1.5ºC increase in average global temperature by 2026.
We need to quickly decarbonize. The built environment (which contributes to nearly 40% of the world's annual CO2 emissions), particularly our schools, is the perfect place to start. Many U.S. schools are not only outdated, but inefficient. Some districts in historically cool areas lack air conditioning or any form of mechanical dehumidification, shutting down in-person learning during increasingly common hot days. Many still operate on outdated systems that use excessive amounts of energy and drive up utility bills. As those who manage these vital facilities, we bear both the burden and opportunity to bring about great change and create better environments both inside and outside the classroom.
The Case for Net-Zero and Energy Efficiency Schools
In addition to their age and high energy usage, our schools (especially K-12) also have decades of deferred maintenance to be completed, paired with a growing list of expensive but essential updates. These "energy hog" buildings are not designed for optimal learning by today's standards and will likely cost millions to fix and maintain.
It's time for schools nationwide to embrace net-zero buildings and updated heating, cooling, ventilation, and lighting technologies, as opposed to shorter-term, reactive fixes to keep legacy systems operational. The results of this approach are not only more cost effective, but offer additional benefits for students, teachers, and the surrounding community:
Community Benefits: Upgrades, such as installing solar panels, are not only a wise energy savings measure; they are visual indicators of progress and demonstrate proactivity from the school administration. If efficiency projects are funded by the community through tax increases, prioritizing these types of visible improvements will likely garner further resident support.
Benefits for students and teachers: Many of these outdated schools are not set up for modern teaching styles. Updates will increase efficiency while improving the physical learning environment in the form of better air quality and improved learning spaces. Net-zero schools can also be integrated into the curriculum to teach students about energy savings, carbon emissions, extreme weather resilience, and environmentally conscious technologies.
Overall increased savings: Let's suppose that a school wants to install air conditioning to prepare for future heat waves. Installing individual window units may seem like the cheap, immediate answer, but operating and maintaining these units will cost significantly more in the long run when compared to efficient centralized systems. For example, geothermal heat pumps harness the Earth's thermal energy to power cooling and heating systems. These types of high-efficiency centralized systems can dramatically reduce energy costs and improve overall indoor environmental comfort. While the upfront costs may be higher, lifecycle costs are typically significantly lower.
Embarking on an overhaul of your facilities is no small task. There isn't a "copy and paste" zero-energy building plan that will suit every school's needs. However, there are simple steps that facility professionals can take to embrace energy efficiency, save costs, and help meet carbon reduction goals.
Getting Started
There are a few ways to approach retrofitting existing buildings with more efficient systems:
Analyze current systems and metrics: Before embarking on this major project, gather key stats on your building. Review the last 24 months of utility bills, noting the age of all systems and listing current preventative maintenance measures, recent upgrades, and any major problems or damage.
Set goals: Using your current data as a benchmark, you can now set an initial goal. This may shift down the line, but knowing where you want to go is crucial. Some goals may be to produce zero emissions by a particular date or reduce totals by a certain percentage. Others can be project-based and community oriented, such as installing renewables like solar that can generate additional energy to deliver back to the grid—allowing dollars that typically go to pay utility bills to be diverted to the classroom.
Research potential vendors: Building a trusted team of experts is critical to getting projects off the ground. One of the most effective ways is partnering with a consultant to guide and manage the process. The right partner can reduce time to reach efficiency goals, as well as helping identify the right projects to prioritize and the best technologies and solutions to meet unique needs. Look for a project partner who has years of experience in school facilities and/or large building projects. Consider if the partner creates their own solutions or is affiliated with an equipment manufacturer. Brand-agnostic consultants who aren't tied to pushing a specific product can be more cost-effective in the long run.
To further streamline your efforts, find an advisor whose capabilities—from consulting to designing to building—are integrated. Doing so will save you time by avoiding handoffs between various companies and will often be more cost effective.
The Foundations of Funding
The biggest reason most projects fail to get started is lack of funding. However, you have more solutions here than you realize. There are many different options when it comes to funding your project, including, but not limited to:
Local funding and community partnerships
Subsidies and levies
Sale of general obligation bonds via referendums
Low-interest loans and lease programs
Utility incentives and rebates
Federal and state grant programs
Energy savings performance contracts
Public-private partnerships
Projects are often funded by a hybrid of these financial channels. Enlisting the help of a project partner with financing capabilities will be crucial to helping you navigate funding options and determine a plan.
The bottom line is that educational facility leaders have the opportunity to effect real change when it comes to mitigating the effects our buildings have on the environment. And those goals are more accessible than you may think. Working with a trusted partner to identify the best path forward will save headaches, money, and emissions for years to come.
---
Jeffrey Sprau is CEO of Legence in San Jose, CA. He can be reached at [email protected].