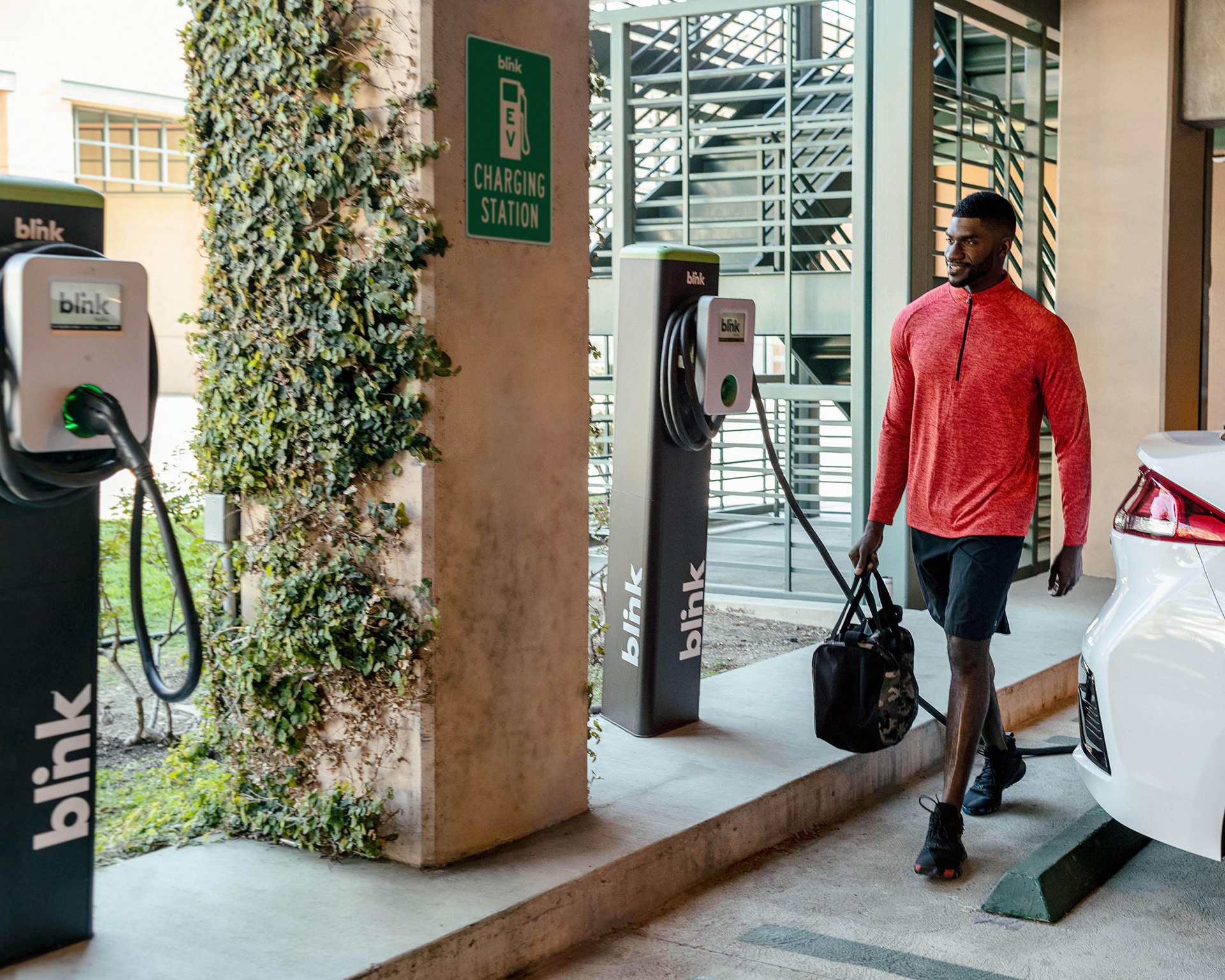 In the United States, over one third of the vehicles on the road are projected to be electric by 2050. Many colleges and universities are in the early phases of planning and implementing electric vehicle (EV) charging on campus. Often referred to as electric vehicle supply equipment (EVSE), chargers located on campus will be requested and mandated to charge student, staff, and fleet vehicles. Visitors to campuses, especially those without access to charging at their homes, will look to schools and workplaces to fuel their vehicles.
Colleges and Universities: The Perfect Charging Stations
Since campuses function as community centers, it won't be just faculty, students, and staff seeking to charge up their EVs. As provider EV Connect points out, "From festivals to meetups, concerts and plays to political events, colleges and universities see more activity than most locations in any given town or city. That wide-ranging use makes them a perfect fit for EV charging stations."
The University of Buffalo (UB) stepped up its commitment to EVs and charging stations upon realizing that its largest source of carbon emissions was from faculty, staff, and students commuting to and from campus, as well as direct emissions from on-campus service vehicles. UB added 33 charging spots at the start of 2021. Within six months, EV drivers commuting there increased by 206%.
State, utility, and other local programs are often available to help fund fleet electrification and build charging stations. Incentives currently play a large role in the economics of electric fleets and in developing EVSE.
For example, in my home state of California, incentive programs are available from the state, local utilities, and local air boards (there are six boards, departments, and offices under the umbrella of the California Environmental Protection Agency.) State programs include the Hybrid and Zero-Emission Truck and Bus Voucher Incentive Project (HVIP), offering grants from $35,000 to $85,000 for battery-electric shuttle buses, and up to $120,000 for battery-electric Class 8 buses. Each of the investor-owned utilities in California offers programs to help install charging infrastructure, including installing or paying for infrastructure and special tariffs for EV charging. Additionally, other programs, such as local air board programs to fund EVSE and the Volkswagen Settlement, offer stackable funds.
Offsetting Higher Costs
Even without incentives, light-duty EVs can today offset the higher initial cost of ownership and charging stations through reduction in maintenance and fuel costs. One Indiana police chief expected to save $20,000 over the lifetime of each Tesla Model 3 he bought to replace his fleet of Dodge Charger squad cars. He reported that the EVs are paying for themselves even faster than expected, within about 19 months.
An important consideration when building new charging infrastructure is the added load on the grid and the electrical utility's ability to serve that load. Charging a dozen light-duty EVs does not represent a significant new load for a higher-education campus and typically can be easily implemented. However, electrifying a notable percentage of the parking stalls on campus, including electric fleets/buses, can require significant utility infrastructure investments.
I recently worked with a California community college that established a goal of providing charging infrastructure to 10% of the student and staff parking stalls, representing 100-150 chargers per campus. This required close coordination with the local utility to plan for a new electrical service to take advantage of EV-specific tariffs, as well as leveraging utility EV program funds to help pay for the infrastructure. The project will take several years to implement due to limited utility-incentive funding and the significant new power supply required for the site.
Utility tariffs, which vary dramatically by geography and utility, have a significant impact on the cost of electricity used to fuel EVs. Any plan for EVs and EVSE should consider mitigations for the cost of electricity, such as charge management software, onsite generation, energy storage, and access to EV-only tariffs. One example is UB's battery storage pilot program to control onsite load and optimize consumption.
Partnering Possibilities
Universities are also partnering with industry and government to further push the envelope. In October, the U.S. Department of Energy picked Ohio State University as the only university campus among 10 demonstration "Connected Communities," in which buildings, solar panels, EV charging stations, and battery storage will be controlled in coordination with the electrical grid.
A public-private partnership has already transformed the 485 buildings on the Columbus campus into what they call "the country's largest microgrid." Now $4.2 million in federal funds will help an interdisciplinary team collect data across the system to further drive down energy use, respond to peak energy demand, and seek a 20% increase in the net present value of the project.
As pressures mount for swift installations while technologies continue to evolve, it has never been more important for higher-ed institutions to think through all the elements—EV charging, solar generation, battery energy storage, energy efficiency, etc.—and provide a holistic solution.
Consider the following when pursuing your EV program:
Develop a comprehensive strategy for fleet electrification and EV chargers on your campus. (Skipping this step in pursuit of a short-term win can be appealing but can make future growth more costly and difficult.)
Plan for substantial growth of EVs and EV charging demand over the next couple of decades, including campus fleets.
Engage with your utility early. EV charging represents significant new load and revenue; make the utility your partner.
Future-proof your project by establishing a buildout target and designing for future expansion.
Seek incentives and grants from your utility, your state, the federal government, and special programs such as the VW Settlement.
Operating incentives, such as the low-carbon fuel standard (LCFS) programs in the Western United States, represent a significant revenue stream. Ensure your EVSE plan and subsequent contracts maximize the benefit to your organization.
Right-size charger power levels for dwell times and end uses to minimize cost.
Ensure you have a clear plan for how energy is metered and for recovering costs from the end consumer, including internal fleets.
Consider public-private partnerships to implement projects, but step carefully.
Include EV-specific expertise on your team to plan and implement your projects.
All higher-ed institutions will eventually need to address EV on campus. This critical first step is to develop a comprehensive strategy for fleet electrification and charging. Planning and execution will require diligent effort but will smooth the transition to a zero-emission fleet and provide a much-needed amenity to your campus.
---
Brent Johnson is a principal consultant with Sage Energy Consulting, an NV5 Company, in San Rafael, CA. He can be reached at brent.johnson@nv5.com. This is his first article for Facilities Manager.