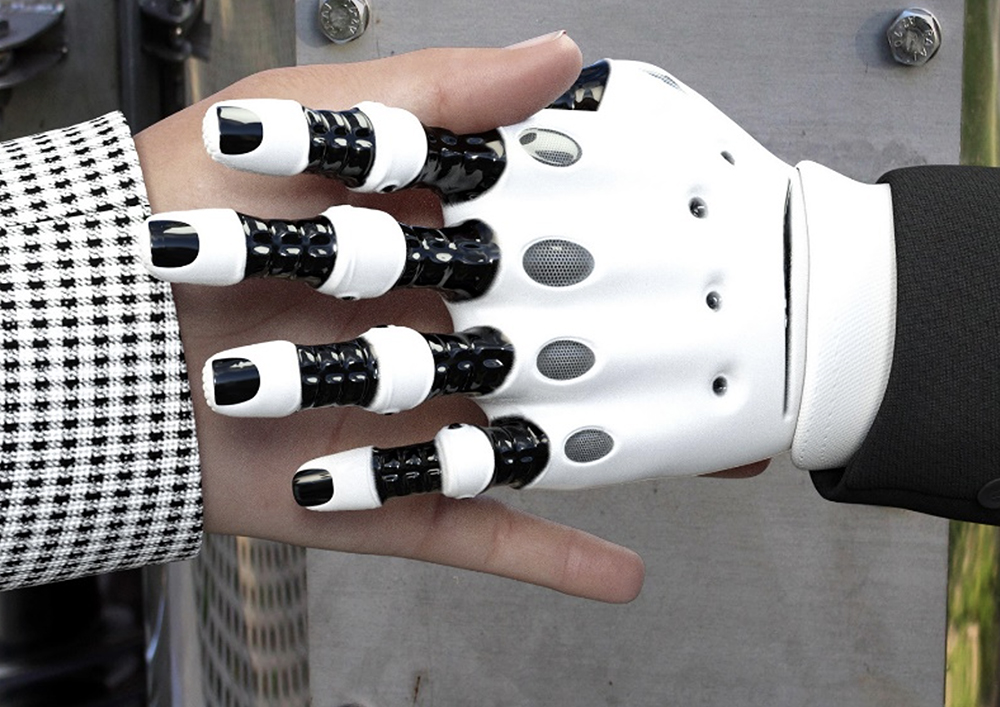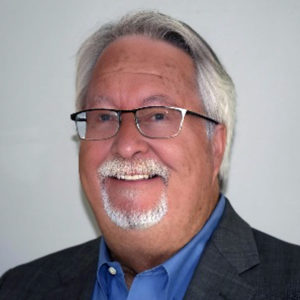 APPA is delighted to announce Craig Park as the new field editor of the Technology + Trends column. An architect by training and technologist by practice, Craig is an award-winning and nationally recognized thought leader in the design of communication and collaboration facilities. He is an associate principal and director of digital experience design at Clark & Enersen, a national architecture and engineering practice headquartered in Lincoln, NE. Craig received a BS in architecture from Cal Poly San Luis Obispo and received ongoing education at New York University and the Advanced Management Institute in San Francisco. He currently serves on the program committee for APPA's South Carolina Chapter and the board of trustees for the South Carolina Architectural Foundation.
---
Welcome to Technology + Trends! As the new field editor, I'd enjoy hearing your feedback to inform future articles. Please share any technology or trend issues you would like us to explore. My contact info is listed below.
Artificial intelligence (AI) has been in the news for much of this year. I've experimented extensively with several AI tools, including ChatGPT, Bard, Midjourney, and Dall-e, and studied applications and usage, particularly using prompts to get more from the AI than a typical Google search. I thought it would be interesting to see how one AI—Open AI's ChatGPT 4.0—would respond to a series of queries on the future of facilities management.
I found one simple prompt to be a good starting point:, "Act as if you are a [fill in a role] and describe how you [the AI], my peers and I can benefit from [define a goal]." In this case, I defined the role as "college or university facilities management professional with expertise in using artificial intelligence." As the goal, I asked ChatGPT to provide "ideas that others in your role could use to improve their day-to-day facilities operations." The following (with some edits using two other purpose-built AIs, Grammarly Pro and MS Word's new Editor), is the AI's response.
Ideas for Using AI in Facilities Management
ChatGPT: In the evolving landscape of campus operations, we're continuously seeking ways to improve efficiency, cut costs, and enhance the overall experience for our students and staff. A crucial aspect of this mission lies in optimizing our facilities management, a field that will potentially be transformed by Artificial Intelligence (AI).
As facilities management professionals, our roles involve countless complex tasks from maintaining physical infrastructures to controlling environmental systems and maintenance routines; +our remit is wide and diverse. Thanks to AI and machine learning, we can streamline these operations, improve accuracy, and drastically reduce time and resource expenditure.
Predictive Maintenance: Machine learning algorithms can analyze data from equipment's Internet of Things (IoT) sensors, detecting subtle patterns and anomalies humans may miss. These systems can predict when a piece of equipment will likely fail and trigger maintenance before that happens, preventing downtime and saving costs.
Smart Energy Management: AI can analyze the data from and understand patterns, automatically adjusting HVAC systems to optimize energy use and reduce costs. AI systems can consider external factors such as weather forecasts and adjust systems accordingly, saving energy and costs.
Automated Routines: Robotics combined with AI can automate routine cleaning tasks, especially in larger or less accessible areas. Moreover, AI algorithms can predict waste production based on historical patterns, leading to optimized waste collection schedules and reduced overflows.
Classroom Scheduling: By analyzing booking and usage data, AI can identify underutilized spaces and suggest ways to improve their usage, leading to better scheduling and the potential for understanding overall space needs.
Safety and Security: AI-based video surveillance systems can detect unusual behavior or patterns that may indicate a potential threat. They can also monitor campuses for any safety hazards, such as unattended items or maintenance issues, alerting the relevant teams immediately.
While these applications highlight the potential of AI in facilities management, it's important to address possible challenges. These include the initial cost of implementing AI and IoT systems, staff training, data privacy concerns, and continuous monitoring and adjustment of AI systems. Considering these issues, having open discussions, and finding the right solutions to ensure successful AI adoption is essential.
Seven Steps to Implement AI
CP: I followed up with another question (ChatGPT builds on previous conversations in a string of queries). "What steps could a facilities management professional begin to implement AI as a tool in day-to-day operations, and what should they plan to use in the future?"
ChatGPT: Implementing AI as a tool in facilities management can be an extensive process, but can be broken down into clear, actionable steps:
Define the Objectives: Identify the challenges in your facilities management processes that AI could improve. This could be improving energy efficiency, enhancing security, optimizing space usage, or automating routine tasks.
Gather Data: The effectiveness of AI largely depends on the availability and quality of data. Collect relevant data from your operations—equipment usage, energy consumption, space utilization, maintenance records, etc.
Involve IT Early: Initially consult with your IT department or technology partner. They'll be crucial in helping choose the right AI tools, addressing cybersecurity concerns, and ensuring the smooth integration of AI technology with your current systems.
Pilot Projects: Instead of implementing AI across all operations at once, start with pilot projects on a smaller scale. This could be installing IoT sensors for predictive maintenance on equipment or implementing an AI-based energy management system in a single building.
Assess and Learn: Monitor their performance closely once the pilot projects are underway. This stage will provide essential insights and learning experiences that will guide the expansion of AI implementation.
Scale Up: After successful pilot projects, gradually extend AI implementation to other areas of your operations.
Training: Alongside these steps, invest in training staff to work with the new AI tools. The human element is crucial for the success of AI implementation.
What Comes Next?
CP: In terms of future planning, facilities management professionals should consider the following AI applications:
Augmented Reality (AR): AR can provide technicians with real-time information and guidance during repair and maintenance tasks, leading to more efficient operations.
Advanced Robotics: While robotics is already making strides in facilities management, advances will allow even more sophisticated tasks to be automated.
Advanced Data Analytics: As the amount of data collected grows, advanced data analytics will become increasingly important for extracting valuable insights and making informed decisions.
Design and Construction: AI can assist in designing more efficient buildings and facilities from the onset, which can have long-term operational benefits.
In Summary
AI has the potential to transform facilities management in education settings significantly. By implementing AI solutions, campus facilities managers can optimize operations, make more informed decisions, and enhance student and staff experience.
AI is not just about cutting costs; it's about using resources wisely, improving safety, and creating an environment conducive to learning and growth. Embracing AI in facilities management is a step toward a more efficient, cost-effective, and dynamic campus.
Implementing AI in facilities management is a journey that requires clear planning, continuous learning, and regular reassessment. However, the potential rewards for improved efficiency, cost savings, and enhanced service quality make it an exciting journey worth undertaking.
---
Learn More About AI
CP: I concluded the interview by asking ChatGPT, "What are some AI resources readers could use to learn more about AI?"
ChatGPT: Remember, AI is a broad field, so your learning path should align with your specific interests and objectives in facilities management. Also, remember that AI and machine learning are continuously evolving, so ongoing education is crucial. Many resources are available for learning about AI, including online courses, books, podcasts, and communities. Here are a few recommendations:
1. Online Courses:
Coursera: Andrew Ng's "Machine Learning" and "Deep Learning" Specialization courses are widely recognized and provide a solid foundation in AI.
edX: The "Professional Certificate in AI" from Columbia University offers practical knowledge of Machine Learning, Robotics, and Computer Animation.
Udacity: The "Intro to Artificial Intelligence" covers the basics of AI, while the "Artificial Intelligence Nanodegree" program provides a more advanced curriculum.
2. Books:
Artificial Intelligence: A Modern Approach by Stuart Russell and Peter Norvig is often called the AI "bible." It's a comprehensive guide to the core concepts of AI. (2020, Pearson)
Machine Learning: A Probabilistic Perspective by Kevin Murphy is another excellent choice for understanding the probabilistic approach to machine learning. (2012, MIT Press)
Artificial Intelligence in Practice by Bernard Marr showcases real-life case studies of AI in action across various industries. (2019, Wiley)
3. Podcasts:
The AI Podcast by NVIDIA brings together experts from across the industry to discuss the latest advancements and trends in AI
Artificial Intelligence with Lex Fridman features in-depth conversations with leading AI researchers and engineers.
AI in Business by Dan Faggella provides practical insights into how AI is being used in various sectors, including facilities management.
---
Craig Park is an associate principal and director of digital experience design at Clark & Enersen in Charleston, SC. He can be reached at [email protected]. If you would like to contribute to this column, please contact Craig directly.