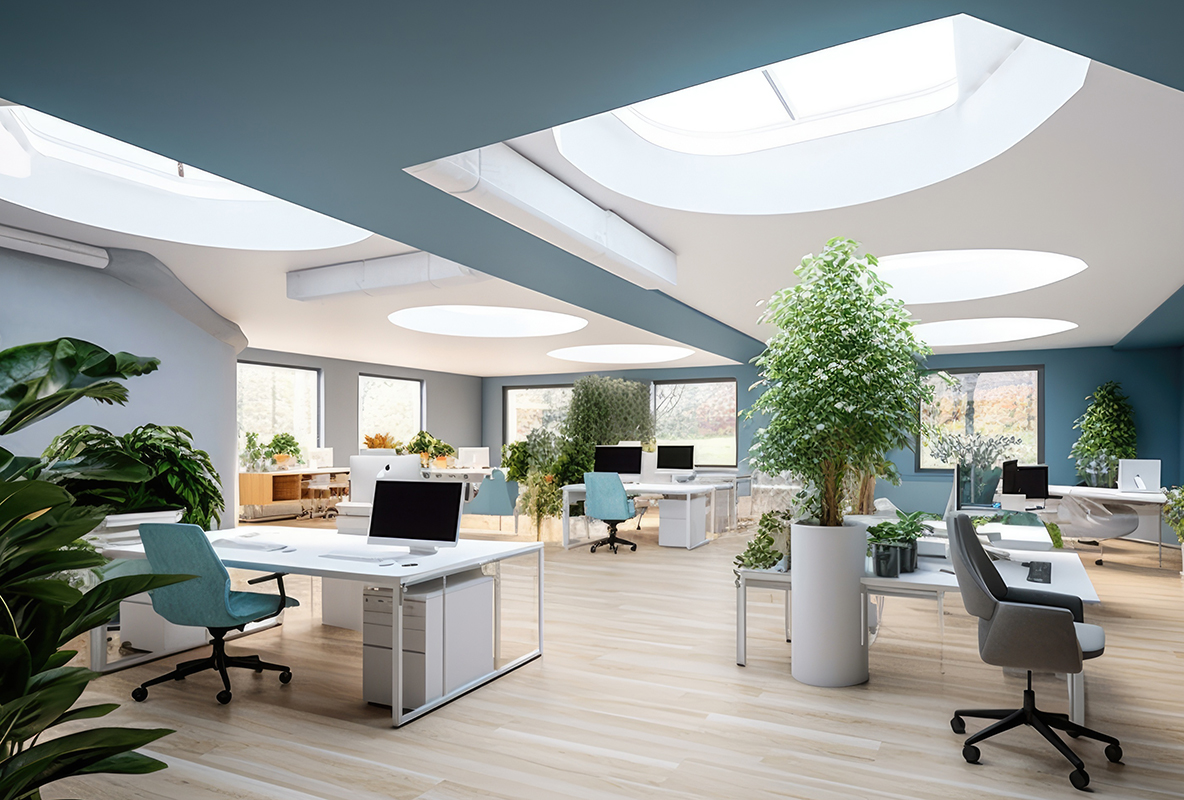 The pursuit of enhancing the well-being of educational staff has moved beyond mere institutional rhetoric and has firmly rooted itself as a genuine priority in educational settings. Global studies and research trends emphasize the importance of staff well-being for educational outcomes. Educational institutions now recognize that compromised staff well-being can lead to increased absenteeism, decreased teaching effectiveness, and elevated stress levels. These challenges not only impact individual educators, but also ripple throughout the educational community, significantly affecting student performance and institutional reputation.
Understanding Effective Facilities Management in an Education Setting
A pivotal yet often underestimated tool for boosting staff well-being is efficient educational facilities management, especially concerning school design and space optimization. Thoughtfully designed educational spaces have been shown to boost staff productivity by 77%, and incorporating elements like greenery has enhanced satisfaction in 69% of educational settings. A strategic approach to these areas can significantly elevate staff well-being, leading to numerous advantages for educational institutions.
A key component of staff well-being is the adept management of educational spaces. Proper space utilization and intuitive design significantly influence staff satisfaction and effectiveness. Let's delve into some instances that showcase the successful adoption of facilities management practices in renowned educational institutions.
Optimal Space Utilization and Staff Wellbeing
Institutions like Oxford University have emphasized space management to offer staff an environment conducive to their overall well-being. By employing computer-aided facility management (CAFM) systems, they can optimize the use of their spaces, fostering a more efficient and pleasant teaching and administrative setting. These systems allow institutions to oversee areas like lecture halls, staff rooms, and collaborative spaces, ensuring optimal space distribution.
Harvard University's application of CAFM systems across its campuses not only refined space utilization but also positively influenced staff well-being. By harnessing real-time data analysis via CAFM systems, Harvard identified underused areas within its spaces and made informed decisions to repurpose or reconfigure them. This led to a 30% surge in space efficiency, reducing costs and fostering a more collaborative academic environment.
Collaboration is integral to staff well-being and the overall success of an educational institution. Research indicates that promoting collaboration in educational settings enhances staff satisfaction, engagement, and mental health. Institutions that prioritize team well-being and encourage open dialogues experience better staff well-being. When staff collaborate, exchange ideas, and jointly work on academic projects, they experience a sense of purpose and belonging, positively influencing their overall well-being.
Thoughtful Educational Space Design and Its Benefits to Staff Well-being
The design of educational spaces extends beyond mere aesthetics. It's a strategic approach that profoundly influences staff well-being. When educational institutions incorporate thoughtful design elements, they create an environment that not only facilitates learning but also promotes the health and satisfaction of educators.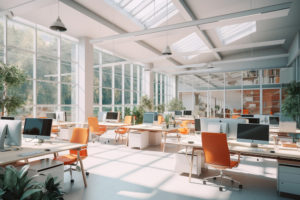 The Benefits of Natural Light
Natural light stands as a cornerstone in modern educational design. Research from the National Renewable Energy Laboratory suggests that natural light can elevate productivity by up to 20% while also reducing fatigue. Oxford University's forward-thinking approach is evident in the extensive use of natural light in its facilities. This emphasis on daylight is rooted in numerous studies that underscore its benefits, from mood elevation and increased energy to enhanced cognitive performance.
The Importance of Ergonomic Furniture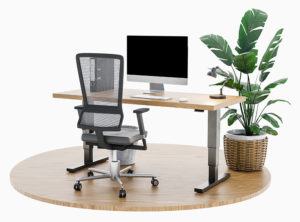 Alongside the importance of light, ergonomic furniture plays a pivotal role in ensuring staff's physical well-being. With many employees in education spending considerable amounts of time at desks or computers, ergonomic design is a concept to adopt with great urgency. Designed to support the body's natural posture, ergonomic furniture has been linked to a significant reduction in musculoskeletal problems. Consequently, institutions that prioritize ergonomic furniture often report fewer complaints related to physical ailments, leading to decreased absenteeism and heightened overall satisfaction.
Incorporating Biophilic Design
The concept of biophilic design, which seamlessly integrates natural elements into built environments, is another crucial aspect of educational space design. A report by Terrapin Bright Green revealed that biophilic elements, such as indoor plants, water features, and natural materials, can mitigate stress, enhance cognitive functions, and uplift moods. By incorporating these elements, educational spaces can offer a more calming and invigorating environment for staff.
Enabling Proper Lighting to Support Eye Health
The significance of proper lighting, especially from natural sources, cannot be overstated. The American Optometric Association found that natural light exposure can substantially reduce eye strain and related issues. Given that educational staff often spend extended periods reading, grading, and using computers, the emphasis Oxford University places on large windows and open spaces is both strategic and essential.
In sum, the design of educational spaces is a nuanced endeavor that intertwines aesthetics, functionality, and well-being. Institutions that champion these design principles not only safeguard the well-being of their staff, but also pave the way for academic excellence and innovation.
The Institutional Advantages of Enhanced Staff Well-Being
The benefits of improved staff well-being extend beyond just content and healthy educators. It translates directly into tangible advantages for educational institutions in terms of academic outcomes, reputation, and overall performance.
Research indicates that institutions that prioritize staff well-being witness higher levels of engagement and retention. Engaged educators are more dedicated, resulting in enhanced teaching quality. Moreover, a positive academic culture and satisfied staff can decrease turnover rates, reducing recruitment and training expenses.
In conclusion, adept educational facilities management practices, through optimal space utilization and design, are crucial to fostering staff well-being. By investing in their staff's well-being, educational institutions stand to gain in terms of increased engagement, productivity, and overall academic excellence. Clearly, staff well-being is not only an ethical imperative, but also a strategic institutional decision.
---
Charlie Green is the senior research analyst at Comparesoft in London, United Kingdom, and can be reached at [email protected].  This is their first article for Facilities Manager.