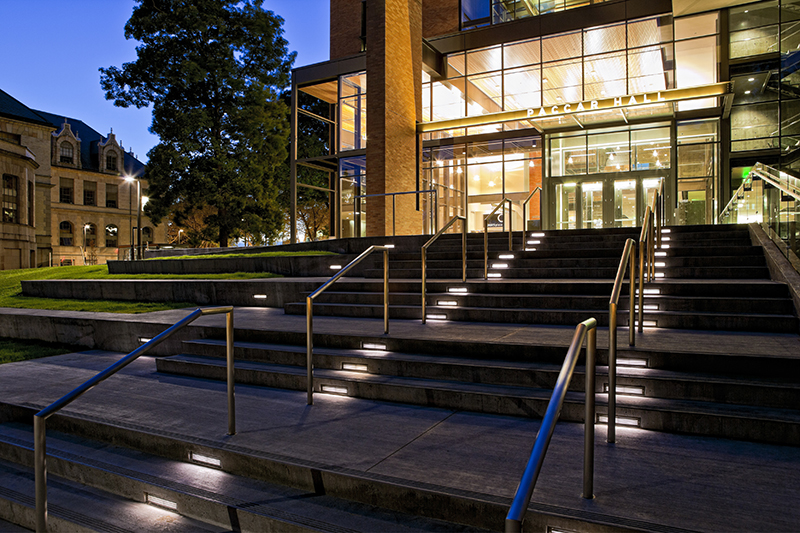 Universities are known for "enlightening" students. But to do so, they must literally keep the lights on. All facilities must decide how to best use and purchase electricity, natural gas, and other energy sources for powering their operations. These decisions are particularly complex for educational institutions with high—and varied—demand for lighting, heating, cooling, and technology.
Commercial buildings that operate on weekdays from 8 a.m. to 5 p.m. typically have a single energy demand pattern. But educational facilities that include auditoriums, dormitories, laboratories, sports stadiums, and gymnasiums have multiple energy demand profiles. Classrooms and labs are most active on weekdays, while dorms use the most energy during off-peak hours. Campus medical centers must operate 24 hours, seven days a week.
Given this complexity, how can an educational facility devise an energy strategy that gets the best return on investment (ROI) and helps it become more energy efficient?
Quantifying risk, determining the right demand patterns, and then purchasing energy based on carefully constructed strategies is a complex process. With the help of experienced energy procurement professionals, facilities managers can find their institution's energy efficiency "sweet spot."
Synchronizing Supply and Demand
The energy sweet spot is the point at which energy supply and energy demand are synchronized. When facilities use only the energy they need, only when they need it (managing demand), and purchase energy when the price is right (managing supply), they can reduce costs and maximize efficiency.
Managing Energy Supply
Managing energy supply and procurement is ultimately about managing and mitigating risk. Energy prices fluctuate with geopolitical events, weather patterns, natural disasters, and other factors that impact the global and local supply of oil, natural gas, and conventional and renewable sources of electricity. As many of these factors are unpredictable, energy prices are equally unpredictable.
Uncertainty, however, can be tempered by a well-planned energy procurement strategy. Educational facilities professionals should carefully consider all purchasing options to minimize risk. Good procurement strategies incorporate time horizons, solid diversification practices, and market trends and analytics.
Facilities managers should also consider:
A variety of appropriate hedging strategies for electricity versus natural gas or other energy sources, understanding the terminology and nuances of each.
Secondary hedging strategies that purchase peak and off-peak power separately.
Local, state, or public utility regulations impacting energy plans.
How energy contract clauses frame the risk to the supplier and the customer, carefully evaluating low energy quotes that place a high burden of risk on the contract holder.
When and where to entertain stakeholder demands for renewable energy without entering into long-term power purchase agreements.
Managing Energy Demand
On the demand side, finding the energy sweet spot involves regulating energy use. Educational facilities must evaluate when and how to best use the energy they purchase to meet their significant needs.
Trustworthy procurement experts can help facilities reduce energy demand through strategies that make them more energy efficient. Universities can potentially find ways to shift some of their energy demand to off-peak hours when electricity is less costly or cut back on various buildings' operating hours.
Energy advisers can help weigh the costs of such strategies against the potential savings and benefits achieved.
Investing for the Best ROI
Ultimately, educational facilities managers aim to make energy decisions that yield the best ROI. To find that sweet spot for energy supply and demand, procurement experts recommend:
Investing in more efficient technology.
Curtailing peak-hour energy use.
Enrolling in government rebates or incentive programs.
Planning purchasing strategies that maximize ROI.
1. Capital Investment
Upgrading equipment to make buildings more energy efficient is one option for reducing energy costs. Insulating buildings to curb energy loss is an important step. Though requiring a potentially sizable initial expenditure, such capital investment can make a difference in overall energy costs over the long term.
To ensure the best energy efficiency investments, facilities professionals should:
Employ an experienced, competent, and creative specialty engineering firm to design a plan that will maximize return.
Seek a third-party review to ascertain that a vendor isn't overpromising on energy savings.
Buy only high-quality equipment to avoid early failure and expensive replacement.
2. Peak-Hour Curtailment
After determining which months, days, and hours to expect the highest energy loads, facilities managers can decide whether and how to curtail demand during those peak hours. This solution requires cooperation between managers and energy experts who can recommend proven strategies for specific facility types. Many parts of the country have demand response programs that incentivize this activity.
3. Incentive Programs
Government-sponsored programs can help universities reduce energy costs and take advantage of new types of energy inputs, including renewables. Incentives exist at national, state, and local levels to encourage universities to convert to more sustainable energy sources. Energy procurement advisers have in-depth knowledge of these programs and can advise on the best options to consider and how to apply and implement them.
4. A Layered Energy Strategy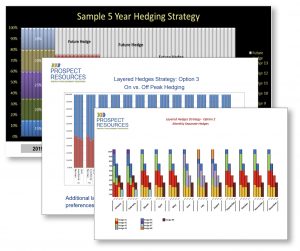 Often, because of the complexity of educational facilities' energy demand patterns, the best option is to purchase energy using a "layered" strategy. This method involves locking in a fixed rate for only a percentage—a "hedge" or "layer"—of a facility's total energy load. Additional layers are added over time; thus, dollar-cost averaging minimizes risk and limits volatility. Energy consultants with extensive market expertise and analytics can help determine whether to leave a "layer" floating to be purchased at the market rate.
There are various ways to hedge. Purchasing may be based on the percentage of energy usage during:
Keeping the Lights On
Customized, strategic energy procurement plans consider a facility's location, physical structure, and energy usage patterns. Developing a strategic plan allows educational facilities to take control of their energy costs and make them more predictable and manageable.
Using analytic tools and drawing on extensive experience, energy procurement experts can help educational facilities thoroughly evaluate the risk factors associated with energy purchasing. They can develop procurement strategies that reduce the impact of market volatility but also increase budget certainty and, ultimately, reduce overall expenditures on energy.
Each educational facility has its particular energy needs. But with some trusted advice, each can find its own "sweet spot"—and keep "enlightening" its students.
---
Azi Feifel is chief operating officer at Prospect Resources, Inc. in Skokie, IL. He can be reached at [email protected].  This is his first article for Facilities Manager.