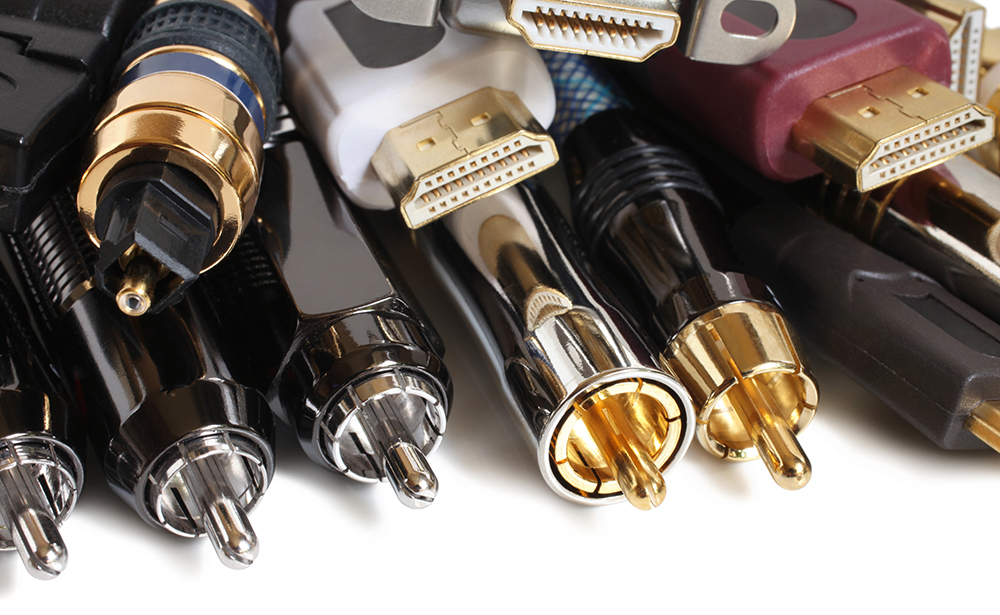 Facilities managers are aware of the commissioning process in buildings for a variety of architectural features, such as building envelopes, and for systems such as mechanical, electrical, and plumbing (MEP). Much of this work over the last 20 years has also focused on sustainability and wellness commissioning, such as with Leadership in Energy and Environmental Design (LEED), Green Globes, the International Green Construction Code (IgCC), and now WELL buildings. As the complexity of building technology increases, these same processes are increasingly important for technical systems such as IT infrastructure, audiovisual (AV), electronic security, and others. "Smart" or "intelligent" buildings may be particularly important candidates for commissioning services, as the interconnected nature of their subsystems falls across multiple disciplines and contractors. How do we determine whether technology commissioning is necessary, and what does it entail?
Here are ten tips on AV commissioning, as AV has become more ubiquitous, and at the same time, more complicated and less understood. Understandably, AV tends to be one of the more difficult technologies to coordinate and complete, so a rigorous approach may be welcomed by all stakeholders.
Adopt commissioning processes from other disciplines: There are comprehensive guidelines for building commissioning. Three of the most common are from the Building Commissioning Association (BCxA; "Essential Attributes of Building Commissioning"), the Associated Air Balance Council (AABC) Commissioning Group (ACG Commissioning Guideline), and ASHRAE (ASHRAE Guideline 0-2019: The Commissioning Process). The AV Industry has created similar commissioning models, one from AVIXA (the Audiovisual & Integrated Experience Association; ANSI/InfoComm International 10:2013: "Audiovisual Systems Performance Verification"), and the other from the Association for Quality in Audiovisual Technology (AV9000).
Determine the building's contractual arrangements: Is the project design-bid-build, design-build, or some other type? Whom do you trust as your advocate in determining if the project is designed well, if it is being constructed properly, and when it will be complete and ready for final payment? Often there is no one on an institution's staff who can make these determinations.
Consider hiring a "third-party" audiovisual systems commissioning agent: This work is often done by independent audiovisual design consultants, separate from the designers themselves. Their work entails the interpretation of architectural and design consultant documents to establish detailed system-conformance parameters in the areas of functionality, metrics, and workmanship. Cloud-based (such as BIM 360 or iAuditor) checklists, based on the design, can guide the contractors and systems integrator through the process of documenting installation progress and testing, leading to project closeout. At the end of the project, the facilities managers, university architects, and audiovisual department should have access to system baselines that may be used for maintenance, upgrades, service, etc.
Understand that the commissioning process occurs across all project phases: It is essential to engage AV designers and commissioners as early as possible. Defining the expectations and the outcomes of the project at its outset will drive the design and specifications; this forms the basis for the entire commissioning process.
Request that functionality, performance metrics, and workmanship quality parameters are included throughout the process: Metrics are important for AV commissioning, as the final verification testing becomes essentially an "audit" of the design's implementation. Many essential AV system metrics have been defined in standards and recommended practices, and there is a growing body of these documents that can be referenced.
Engage the AV commissioner with a well-defined scope of work: This is essential for the end of the project, as the systems verification phase may be achieved in a variety of ways. AV commissioners may or may not have the necessary test equipment to perform verification, and this is acceptable either way. This equipment is necessary for the integrator/contractor to adjust and optimize the AV systems and could include light meters, bit error rate testers (BERT), impedance meters, test generators, analysis software, etc. The approach of the commissioner and the integrator will be on a spectrum from rigorous, where every measurement is completed by the commissioner; to observed testing; to simple spot checks to validate reported test results from the integrator. In any case, the integrator should also understand during bidding what is to be expected of them during the systems verification process.
Encourage holistic coordination by the AV commissioner: There are many architectural and technical aspects of a building that AV systems rely on for success. Acoustics, lighting/daylighting, power, aesthetics, IT services and connectivity, vibration control, and material/color selection are some of the more important ones. AV commissioners should be given the authority to address the architecture, engineering, and construction (AEC) team when there is a design element or change that can affect the AV system outcomes. This is particularly true when an AV metric is involved that is based on a standard, such as audio coverage uniformity, image size, or system contrast ratio.
Appreciate that AV systems comprise two distinct parts, usually with different contractors: The infrastructure aspect covers the required back boxes, raceways, conduits, power, mounting components, and labor. This is usually performed by the general contractor and its subcontractors, mostly electrical. A parallel path is the AV systems design, which covers the specialized components that are assembled and installed into the infrastructure/architecture by an AV systems integrator. The commissioning process covers both of these.
Monitor the AV project through the lens of the AV commissioner: This trusted partner can interpret the technical jargon, present the documentation, and build confidence. This expertise may also be useful when there is conflict between AEC team members and their work.
Ensure that a follow-up/back-punch is part of the process after the initial punch list is created: There are so many interoperability and dependency touch points in AV systems that often when one item is repaired, another one is broken. The back-punch should not be limited only to the punch list items.
Buildings that open with operational AV systems offer strong first impressions for the occupants. A well-defined commissioning process can help ensure success. Although this process may add additional effort and upfront expense, it can leave the facility manager with durable, well-documented systems that can help to avoid future costs, problems, and user frustration.
---
Joe Bocchiaro is a principal for NV5, formerly The Sextant Group. He works in the Boston, MA, area and can be reached at joe.bocchiaro@nv5.com.