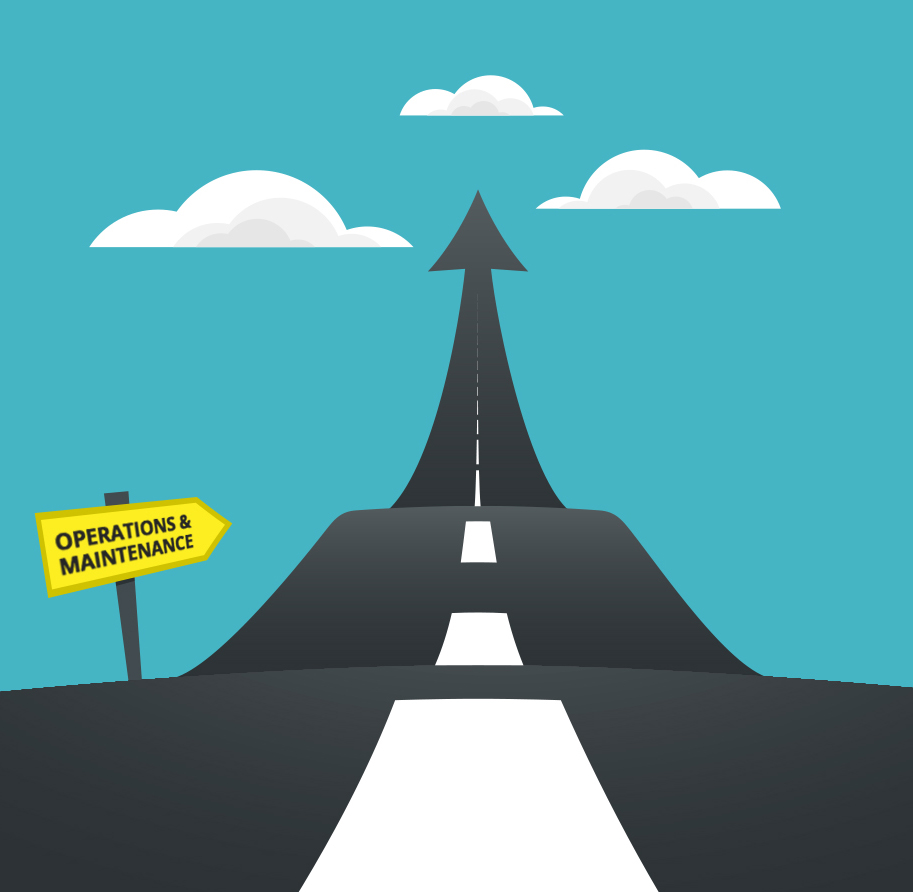 The last few years have driven significant changes for campus operations and maintenance (O&M). O&M teams have always prioritized ensuring that building-critical equipment keeps occupants safe and comfortable, maintains uptime, and operates cost-effectively. However, new challenges require different approaches, many of them driven by the COVID-19 pandemic, an uncertain economy, and the O&M talent gap.
O&M teams must enact continuous learning for themselves and customers—especially with the industry's ongoing technology advancements, greater emphasis on agility and attention to detail, and higher student and parent expectations. There's a brighter spotlight on services that are visible and related to health and safety. And there's even more pressure on facility engineers be efficient and timely while maximizing equipment life.
To be successful, O&M teams must address their growing cultural gap, work more closely with student organizations, and enact rigorous capital planning and preventive maintenance (PM) programs. Here are some suggestions toward that goal.
•   Team Education: Overcoming the Cultural Talent Gap
Today, 40+ year-olds account for 49% of HVAC technicians and 55% of electrical and plumbing technicians. They're often extremely skilled in their trade and in the interpersonal communications needed to interact with coworkers and campus stakeholders such as staff, faculty, and students. They understand campuses never sleep and that jobs may require longer hours. However, they may also be too entrenched in tried-and-true ways of doing things and reticent to adopt important innovations and technologies. On the upside, some engineers may be more open to technology, having likely used Zoom and other technologies in their personal lives over the past few years.
At the other end of the spectrum, 20–30-year-olds comprise 23% of HVAC technicians and 18% of electricians and plumbers. Many lack the core skills veteran engineers had when they entered the workforce. However, having grown up with technology as an integral part of their lives, they're eager to use tech-driven equipment, cloud software, and automation to make tasks more efficient and effective. Unfortunately, they may not embrace, and may even begrudge, the round-the-clock nature of campus O&M.
There needs to be a meeting of the minds for everyone to perform at the optimal level. The facility services industry must make training a key focus. This includes oral/written communications and trade training— particularly for newer engineers—that are specific to scenarios they encounter in their daily jobs. It also includes ongoing training on new technologies and equipment, with special attention paid to older engineers who may require more time learning how to use mobile devices and work-order management systems.
With more technicians set to retire than those entering the trades (by 2025 53% of open HVAC technician jobs may be unfilled), it's incumbent upon facility management to keep newer workers excited about, and committed to, their careers and to promote the profession to high school students by showcasing the vast opportunities, benefit plans, and growth paths open to them.
Student Education: Meeting Expectations
O&M managers must educate and continually remind students about what rises to the level of an emergency and how they prioritize requests. Otherwise, students may feel they're not being listened to and complain to their parents, who may contact the resident life office or even the president. For instance, a microwave that isn't working will be lower on the list than external doors that aren't locking. Requests for air conditioning units in the winter—so students can mask room noise—aren't likely to make the grade.
Best practice is to work closely with Student Affairs, who can inform the ever-changing student body about how and when to ask for help, including how to use digital ticketing systems, when available, to submit work orders that engineering managers can prioritize and act upon.
O&M teams should hold quarterly or biannual meetings with Student Affairs to understand student issues and gain feedback on O&M performance.
Thinking Ahead: Capital Planning
It is O&M's responsibility to help institutions prioritize good investments and avoid bad ones by creating data-driven, informed 3-5-year, 5-7-year, and 7-10-year plans. This requires knowing the life expectancy of every piece of equipment, expected costs and benefits of repairs vs replacement/enhancements, and how all this aligns with the institution's short-term and longer-term strategic plans, e.g., student growth, building renovations, and building teardowns.
O&M management must describe, in a compelling way, the advantages of saying "yes" and the consequences of saying "not now" or "no." For instance, not repairing an air handler may hurt indoor air quality, not investing in digital work-order management systems will decrease productivity and responsiveness and require X number of additional hires, an HVAC replacement costing $2 million will be needed in three years could delay planned renovations.
Keeping Costs Down: Preventive Maintenance
PM and capital planning work hand-in-hand. If O&M teams aren't on top of PM, they won't know how equipment is really performing, what their true life expectancy is, and when component failures could have a domino effect, causing emergencies that require even more capital to fix. In today's uncertain economic environment, blind spots like these are unacceptable.
Engineering teams must create and follow PM schedules based on recommendations from equipment manufacturers and industry standards. This must include visual inspections, cleaning equipment and surrounding areas, operating within stated performance parameters, and implementing proper control through a building automation system.
The definition of O&M success is different today than it was even a few years ago. Facility managers can optimize short- and long-term results by putting the building blocks in place to maximize employee skills, manage student/parent expectations, leverage technology advancements, and make fiscally prudent capital investments.
---
Brian Caputo is account director at UG2, in Philadelphia, PA. He can be reached at bcaputo@ug2.com. This is his first article for Facilities Manager.