APPA Releases Productive, Smart Buildings Framework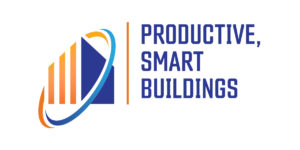 Lander Medlin, APPA's President and CEO, has announced the publication of a new set of webpages devoted to APPA's Productive, Smart Buildings initiative. The pages include an overview and context for pursuing a Productive, Smart Buildings assessment, as well as a framework that allows you to get started immediately in assessing your own campus buildings. The framework is free to download here.
The smart building framework, properly applied through innovations in both technology and not-for-profit business models, can achieve cost savings and should not result in a loss of human productivity. Specifically, smart building technologies allow us to achieve three seemingly mutually exclusive goals:
optimize building conditions for increasing productivity during occupancy;
maximize efficiency and occupant experience cost-effectively; and
provide continuous monitoring and control of environmental conditions inside buildings for better human interactions.
The APPA Board of Directors initiated the Productive, Smart Buildings process and framework project as a key APPA strategic initiative, which was developed over two years and led by a team of active APPA members and business partners:
Lalit Agarwal, EnergyCAP (formerly with the University of Nebraska Lincoln)
Adam Gogolski, consultant (formerly with Gordian)
Rob Murchison, Intelligent Buildings
Jacob Olson, University of Nebraska Lincoln
APPA also expresses its appreciation to the colleges and universities that participated in the pilot testing of the Productive, Smart Buildings framework:
Auburn University
Clemson University
Florida State University
New Mexico State University
University of Georgia
University of Kentucky
University of Nebraska Lincoln
University of Wisconsin
Villanova University
Learn more about the Productive, Smart Buildings framework.
---
Steve Glazner is APPA's director of knowledge management and editor of Facilities Manager. You can reach him at [email protected].
---
Coming in March/April 2023
Utilities and sustainability
Report from APPA's membership survey