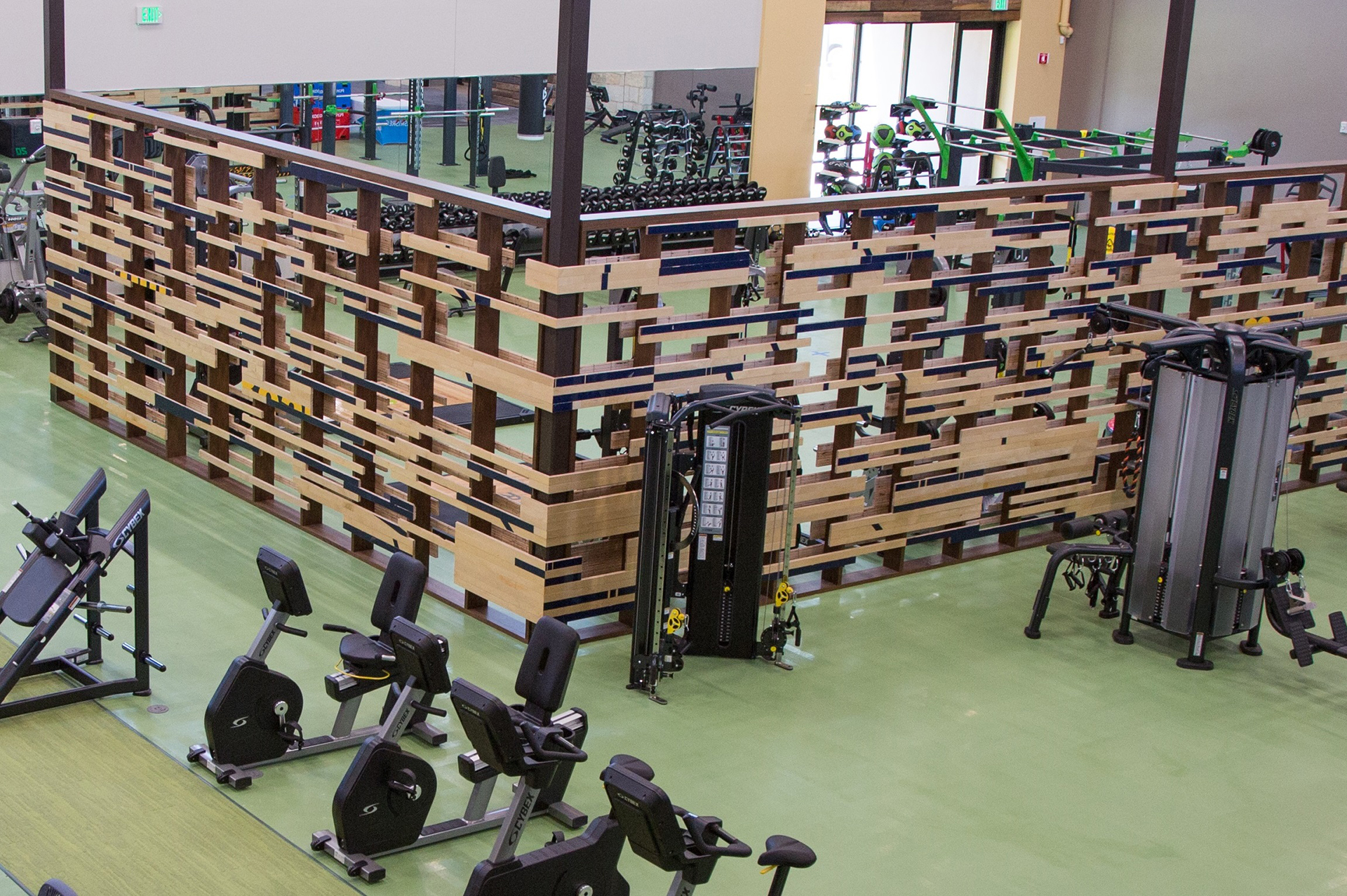 For more than 50 years, the world has been enamored with recycling. It seemed like the environmentally friendly solution to waste. But the truth is, recycling means chip it, shred it, grind it, or melt it. To recycle something means to convert it back into a raw material, which requires a lot of energy and is very costly.
Actually, the best way to divert something from the landfill is to simply continue to use it. The longer that an item or material can fulfill its original function, the longer it stays out of the dump.
Inevitably, things wear out, become obsolete, or go out of style. But there can be joy in giving an old product a new life. And sometimes the refurbishing industry can also be exciting, like repurposing the wall padding from the Denver Broncos stadium in exercise and play areas or turning the glass from the West Point hockey rink into greenhouse walls.
Here are some examples of creative uses of repurposed materials by factory and facility managers:
Factories have installed used railroad rails, painted bright yellow, as safety curbs to keep forklifts and other wheeled machines from damaging warehouse walls. These rails can be purchased at a fraction of the price of original purpose rails, and are stronger than just about any new safety rail you could find.
Businesses that have to anticipate active-shooter emergencies have used short pieces of retired fire hose to quickly slip over hydraulic door-closer arms to keep them from opening. The hose can be easily cut to any desired length, is more than strong enough to do the job, and cost almost nothing to purchase.
And ways repurposed materials aid in outdoor work projects:
Work crews have utilized retired military cargo parachutes as jumbo shade tarps to protect workers from sunburn and heat stroke on job sites. These come in a variety of sizes, are easy to ship and store, are simple to modify, and can be had for much less than new tarps.
Retired mining conveyor belts are used for everything from wind breaks to fences across water gaps, slings under cattle during hoof trimming to corridor liners in corrals
The Secrets of Repurposing
There are some secrets to what is repurposable and what isn't. A material must have value 'as is' to be repurposable. An I-beam removed undamaged from a building deconstruction can be used for a multitude of purposes. It's engineering hasn't been compromised. A bent and twisted I-beam from a building wrecked by a tornado probably has no value.
Some things are not repurposable because their original purpose is so specific. A forklift remains a forklift. A refrigerator remains a refrigerator. Without dismantling them for parts, their usefulness is limited.
For something to be repurposed it must be generic, versatile, and adaptable. A prime example is a tire that worn out or damaged. Such tires provide effective bumpers on docks and the sides of tugboats around the world.
Consider the ACE of a Product
Regarding the employment of used materials for new purposes, facility managers may consider ways to utilize castoffs from other industries. To do this, consider the 'ACE' (attributes, characteristics, and engineering) needed in a product or material to solve a problem (e.g., waterproof, magnetic, rigid, flexible, etc.). Ask yourself: "Is there something already out there that I could substitute with those characteristics?" It's a way to stretch your budget while still accomplishing the task. And everyone benefits when items with some second purpose is diverted from the landfill.
In many cases, it is cheaper to sell an unwanted item or give it away than it is to pay for disposal costs. For that reason, repurposing is at the intersection of affordability and sustainability. For the one getting rid of waste, there may be a savings from overpaying to dispose of the material. And for the one utilizing repurposed material over a primary-purpose product, there is typically a savings of 50% to 75%.
Repurposing materials makes sense environmentally and economically, giving materials a second life keeps them out of the landfill, which can come with surprising cost savings.
---
Damon Carson is founder and president of repurposedMATERIALS in Brigon, CO. He can be reached at [email protected]. This is his first article for Facilities Manager.