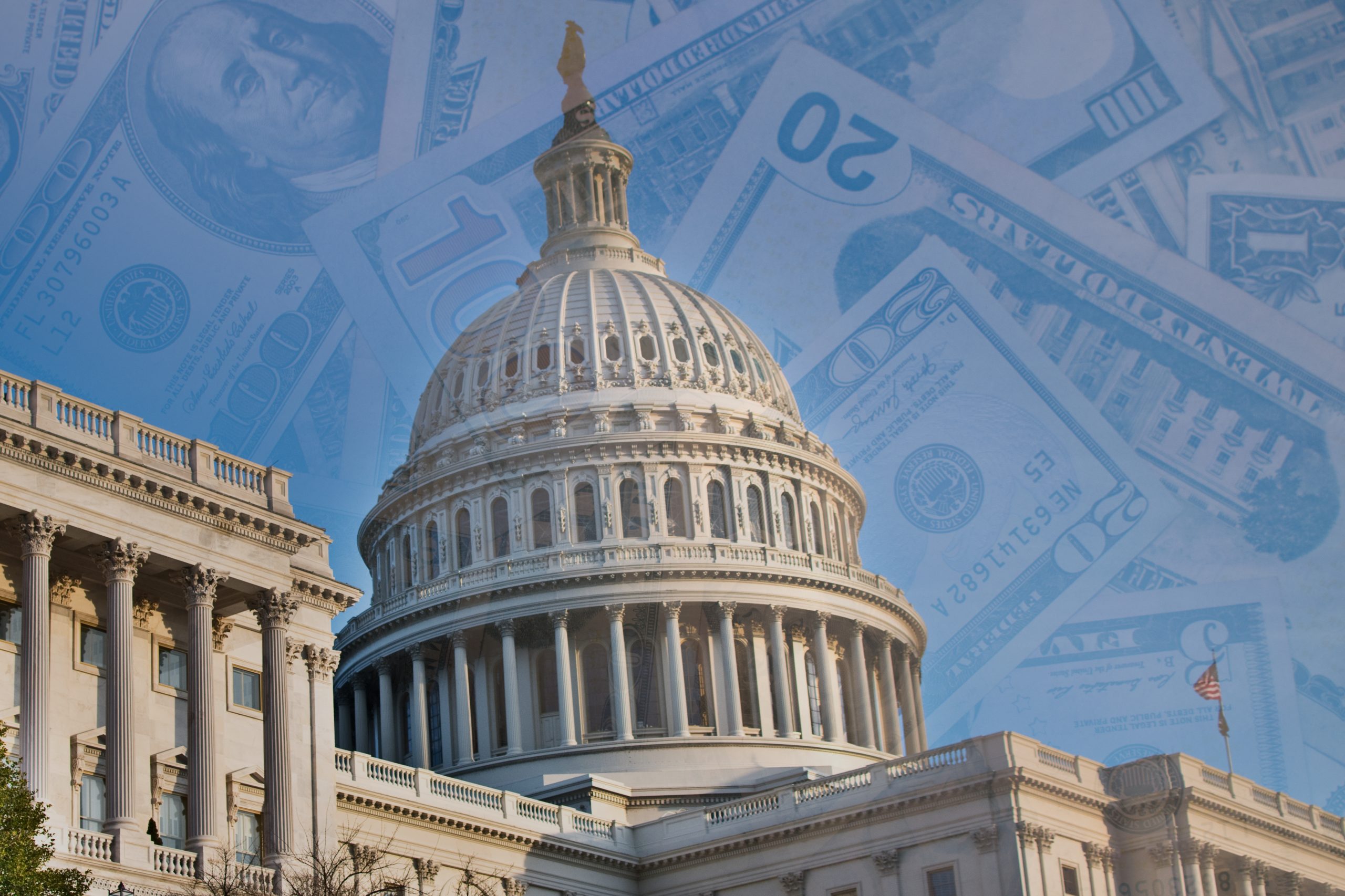 Last fall, President Joe Biden signed into law the Infrastructure Investment and Jobs Act (IIJA), a $1.2 trillion bipartisan infrastructure bill. Allocating billions of additional dollars in appropriations for myriad aspects of U.S. national infrastructure, IIJA is one of the most significant infrastructure bills put forward in recent decades. As these dollars are deployed, higher-education institutions and their facilities teams stand to benefit both directly and indirectly.
The far-reaching law authorizes a $550 billion increase in appropriations for surface transportation, broadband, and water infrastructure programs over current levels over eight years. While every organization will undoubtedly benefit from better roads, bridges, and water systems, some funding allocations may be particularly relevant to higher education.
Of possible relevance to higher education is $47 billion in climate-change resilience measures to protect building from storms and wildfire. Numerous higher-education facilities are in locations vulnerable to the hazards of storms, floods, and fires, just as commercial and residential buildings are.
Also of interest is $65 billion allocated to repair and protect the electric grid, including building new transmission lines for renewable power; and $39 billion toward maintaining and expanding public transit systems. Students increasingly expect their college or university to generate some of its own renewable energy, and the possibility of selling excess renewable energy to the grid would further burnish an institution's demonstrated commitment to environmental sustainability. As APPA itself noted in its 2020 Thought Leaders report, Preparing for the Student of 2024, many students "feel an urgency toward these environmental issues."
Building Training and Assessment Centers
Higher-education institutions will have the opportunity to apply for grants to establish building training and assessment centers to educate building technicians and engineers about modern building technologies. These centers will benefit any building professional who wants to learn, including those who work at the university housing center.
Smart building technology is not necessarily cutting edge at this point, despite having been deployed in commercial buildings, colleges, and universities. And not every engineer is equally well versed on the Internet of Things, using algorithms to uncover building performance anomalies, and other details of smart building technology. Nevertheless, today's smart building systems typically require a building engineer to analyze building performance data before heading out to make adjustments with a wrench.
Centers of Excellence for Resilience and Adaptation
One potentially positive impact is provided by the National Center of Excellence for Resilience and Adaptation and the 10 Regional Centers of Excellence that the U.S. Department of Transportation will establish under the new law. The goal of the centers is to undertake research and development to improve the resilience of U.S. surface transportation infrastructure to natural disasters and extreme weather.
Institutions of higher education and consortiums of nonprofits led by an institute of higher education are eligible to be designated as centers. The law authorizes $500 million over five years to fund grants, with each center receiving a minimum of $5 million each year (subject to a 50% cost share). A higher-education institution could not only house one of the centers of excellence, but—at least hypothetically—could even pilot new concepts in resilient materials and design on its own campuses.
Piloting Plant-Based Construction and Consumer Products
A university also may have a funded opportunity to investigate construction and consumer products created from sustainable agriculture products. The U.S. Department of Agriculture has received $2 million for FY2023 to fund a bioproduct pilot program that will be implemented through a to-be-named university-affiliated bioproduct research facility. The goal will be to study the relative merits of using materials derived from agricultural commodities in construction and consumer products, including waste management cost reductions, greenhouse gas reductions, and other environmental benefits.
Broadband Funding and Policy
The bipartisan infrastructure agreement provides $65 billion in new broadband investments, including state-level grants to facilitate broadband deployment; dedicated funding for middle- mile broadband infrastructure; and more. Higher-education institutions are eligible for this grant funding.
Potentially Accelerating Infrastructure Projects
What IIJA may well do is accelerate infrastructure projects and investments already in the planning stages, potentially tapping already-proven grant and loan programs. The U.S. Environmental Protection Agency, Department of Transportation, and Department of Energy, for example, have successful programs that could be expanded to deploy IIJA funds.
Higher-education institutions also may find opportunities to leverage public funding by partnering with private companies that can bring expertise to the table. Many institutions have used public-private partnerships to bring ambitious projects to life.
While political parties often disagree on policy, everyone has agreed that infrastructure spending is a worthwhile investment. Ideally, colleges and university campuses will benefit from some of these investments.
---
Eric Conrad is executive vice president, education at JLL in Chicago, IL. He can be reached at ericw.conrad@am.jll.com.