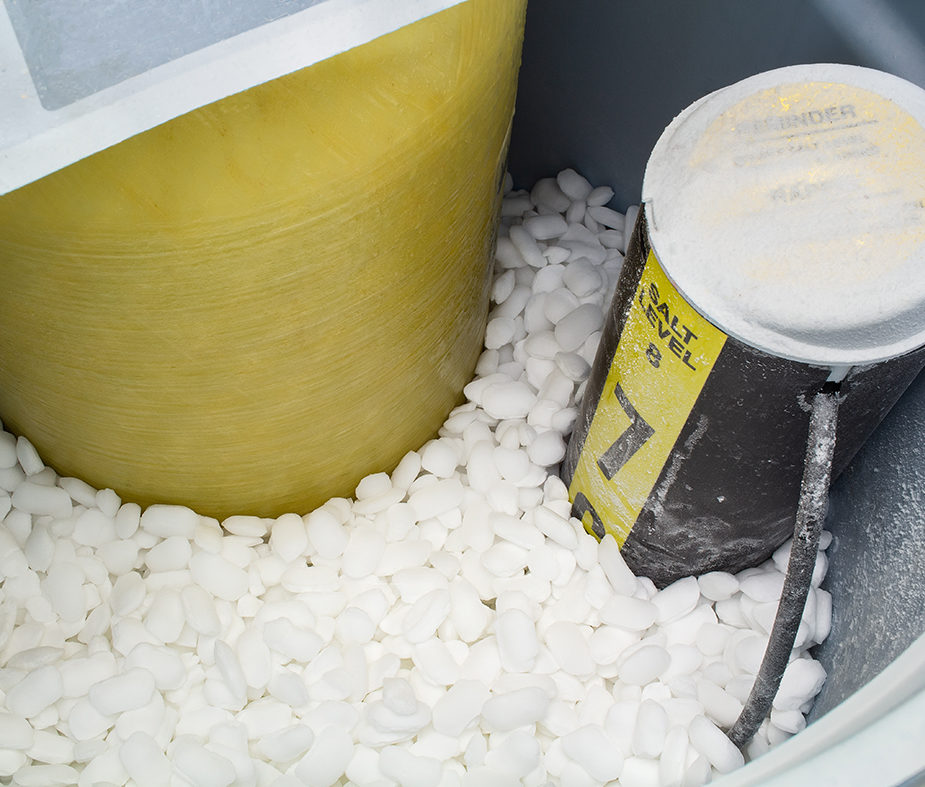 Lifting multiple 40-pound bags. Salt dust filling the air. Empty bags stacking up. Sound familiar?
Anyone tasked with managing soft water in schools knows the trials and tribulations involved in providing quality water to help keep the district running smoothly. So, the thought of eliminating one—let alone three—of the biggest headaches sounds too good to be true. But gone are the days of babysitting brine tanks; in are the days of a hands-free, bag-free, dust-free alternative. A new solution streamlines and simplifies a traditionally labor- and time-intensive task.
Scaling to a Better Soft Water Solution
Arguably, soft water is a must-have. Scale build-up commonly plagues the plumbing and water heaters, creating blockages and wearing out the fixtures. Dishwashers become inefficient, leaving harmful bacteria and residue on utensils, trays, and other food prep tools. If the problems persist, these issues can be costly to correct, making soft-water management a daily must-do.
That being said, stocking the brine tanks is a necessary evil because of all the lugging, lifting, and loading on a near-daily basis. In addition, having on-site salt bag deliveries during the school day can be a security concern.
Fortunately, soft-water management has evolved. Schools are beginning to opt for external, jet-powered salt delivery right into the tanks. A relatively new technology, but one that is poised to disrupt the commercial soft-water management space—and help facilities managers get time back in their days for other pressing items on their to-do lists.
Jet-Powered Salt Delivery Raises the (Regeneration) Bar
With an external salt delivery system, salt is jetted from a truck outside the building directly to the brine tanks, resulting in a completely hands-free operation. Sensors are installed in the tanks for 24/7 monitoring, providing real-time usage data that informs the exact day a school needs to be restocked. Other bonus benefits of a system like this include:
Dust-free: The closed-loop system keeps salt dust out of the air, which improves air quality and keeps salt dust from settling on other machinery.
Streamlined delivery: External delivery means on-site assistance or permissions aren't needed, allowing delivery drivers to stock and go.
More storage space: Without having bags on site, vital storage space is freed up.
Sustainable: Jet-powered salt delivery keeps single-use plastic bags out of the landfills.
Mitigated worker's comp claims: The hands-free system eliminates the need for lifting and emptying salt bags, minimizing injuries and resulting claims.
From the truck to the tank, soft-water management has been transformed. This system addressed the biggest hang-ups and created a solution that eliminates those issues and allows the process to be worry-free.
---
Teddy Gerry is a general manager at SaltCo in Prairie du Sac, WI. He can be reached at teddygerry@saltco.com. This is his first article for Facilities Manager.