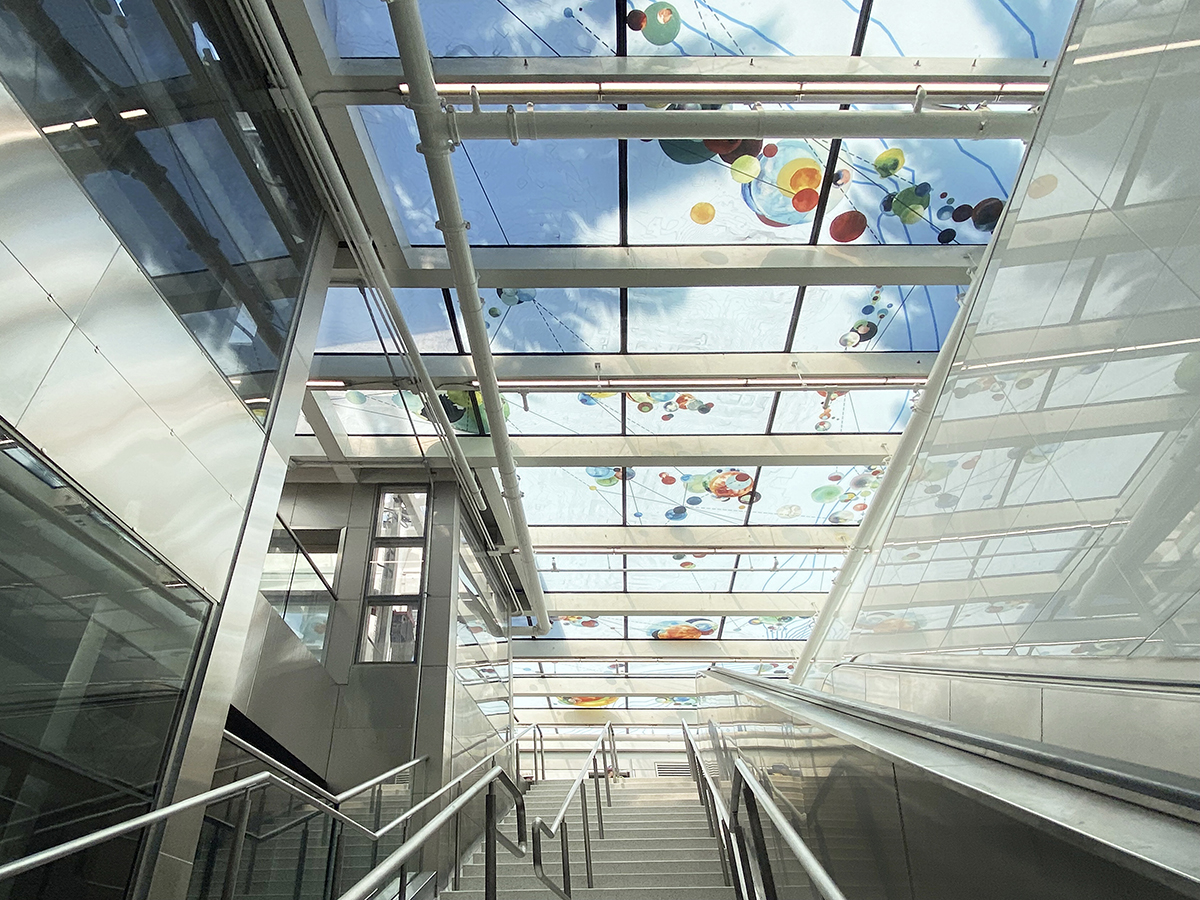 It seems we've reached a tipping point regarding sustainability, the planet, and our collective roles. Brands are more seriously investing in ways to ensure that their products are produced responsibly and are built to last. From best practices in manufacturing, materials sourcing, and creating healthy work environments for all types of buildings, manufacturers and facility managers are responding in real time to these urgent issues.
Energy Saving Products in the Built Environment
There are steps facility managers can take that offer the benefits of being sustainable, saving energy, and helping to create healthy environments. An easy change is moving away from fluorescent lighting. Fluorescent lights are known to present waste disposal issues due to their reliance on mercury; so many companies are replacing all fluorescent lighting with far more energy-efficient LEDs.
Installing high performance proper windows is another way to combine a sustainable mission with the benefit of improving air quality and energy efficiency in buildings. Window manufacturers, whose products undergo rigorous testing to meet or exceed air, water, and structural benchmarks set by North American Fenestration Standard, have the built-in structural integrity to go larger than standard PVC units without steel inserts that detract from thermal performance. These systems contribute to ultra-tight building envelopes that save energy, and they are resilient in the face of North American weather challenges with profiles that expand and contract 60% less than PVC.
Daylighting
Daylighting refers to the use of natural sunlight to illuminate the interior spaces of buildings. It is a passive design strategy that seeks to maximize the use of natural light, reducing the need for artificial lighting and improving energy efficiency. Studies have shown that access to natural light can lead to increased productivity and job satisfaction among workers. This is because natural light can help reduce eye strain, headaches, and fatigue, which can improve concentration and focus.
The Circular Economy: Reuse and Regenerate
In the long term, the circular economy is the only way to deal with limited resources and to reduce any carbon footprint. The circular economy is seen as an alternative to the traditional linear economy, in which products are made, used, and then discarded as waste. This model has the potential to create new economic opportunities, reduce environmental impacts, and enhance the resilience of communities and ecosystems. Everything from the clay used in tiles to the brass, stainless steel, and various woods used are being recycled—as much as 91.2% or more in certain circumstances. True "closedloop" factories also help with liquid waste by making sure that any waste is reused. For some manufacturers, switching to water-based coatings and recycled materials in product and packaging and focusing on local suppliers, climate-neutral production, and climate-neutral products illustrate a high sustainability standard. Whether facility managers are managing universities, hospitals, or commercial office spaces, they are on the front line when recommending and sourcing products that are produced more sustainably.
The Solar Solution
The cost benefits of installing and utilizing solar panels can be measured both by the immediate savings and the average payback in years. The use of solar panels also increases the property value of commercial buildings, which makes the ROI viable and important. Solar panels can help to reduce the building's dependence on fossil fuels and lower greenhouse gas emissions. They can also provide a reliable source of energy, particularly in areas where the grid is unreliable.
Community Involvement
Outside of the obvious sustainable improvements in product manufacturing plus creating energy-efficient buildings, companies are redoubling efforts to engage in localized conservation and philanthropic projects. Whether through annual tree-planting, donations to charities, or having a day of service with local organizations, understanding that these issues go far beyond the four walls is as important as what happens within those walls. Community involvement is an important way for companies to demonstrate their commitment to corporate social responsibility and to build strong relationships with their local areas.
---
Jocelyn Hutt is account director at Frank Advertising in XYZ. She can be reached at ldolnick@frankadvertisingus.com. This is her first article for Facilities Manager.