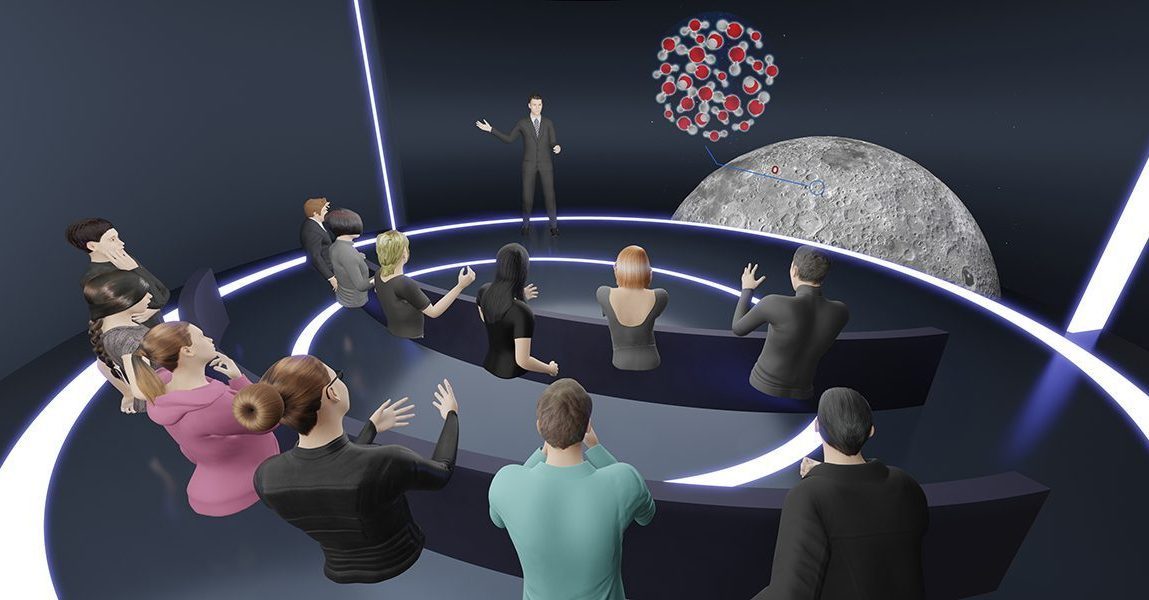 The term "metaverse" is not new. The earliest reference is generally accepted to be a 1992 dystopian cyberpunk novel called Snow Crash, and it has been somewhat co-opted by the various "comic book movies" in the past few years. But the term is becoming increasingly widespread in tech circles, and it is sure to impact higher education.
Facebook, which recently changed its parent name to "Meta" to reflect the priority of the company moving forward, is investing $150 million in the Meta Immersive Learning project to create "metaversities." For the project, Meta contracted VictoryXR, an XR content developer, to develop virtual campuses for ten traditional brick-and-mortar institutions, hosted on the ENGAGE platform. ("XR" is a shorthand moniker for "extended reality," an umbrella term that includes augmented reality, virtual reality, mixed reality, and any other artificial realities that may be coming.)
These simulated virtual campuses are extensions of the physical campuses, where students, faculty, and staff can interact via avatars. To access these worlds, each student will be given a Meta Quest 2 virtual reality headset for live synchronous learning in simulated environments. (This is reminiscent of 2004, when Duke University provided an iPod to all incoming freshman and challenged the faculty to create innovative learning experiences with the new tool.)
Meta is not alone in its commitment to the metaverse, in which it has already invested $10 billion. Apple, Microsoft, Disney, the NFL, and other giants are also investing billions of dollars—and potentially trillions—on the metaverse.
What Is the Metaverse and Why Should the Higher Ed Community Care?
The metaverse is a virtual environment using XR, which is focused on connecting real people through powerful, three-dimensional, immersive social experiences and interactions. In the metaverse you can be "present" with people in simulated digital space via an avatar. To some degree, early versions of the metaverse are already in widespread use; these experiences are extensions of Minecraft and other games that present constructed, simulated worlds.
These immersive social experiences can unlock powerful learning opportunities that introduce a "tribrid" learning model that incorporates in-person, online, and simulated environments. The technology has the potential to improve—or potentially disrupt—spaces on campus for teaching and learning, research, athletic training, entertainment, socializing, and so on. Imagine students being able to duplicate dangerous or equipment-intensive experiments without a specialized lab environment; role play within significant historical events; travel to international destinations in an immersive environment; debate "costumed" characters from decades ago; and experience other learning activities that are not practical to offer in real life.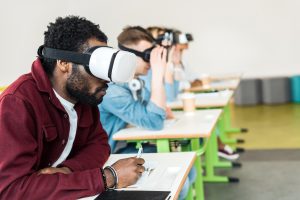 As with all new technologies we might consider adopting, an initial analysis should focus on developing meaningful, value-adding use cases. Institutions need to ask key questions to assess how metaverse technology can be effectively deployed, for example:
How will this technology help improve student outcomes and further the mission of our institution?
How can this help our faculty and staff collaborate, build community, and work together more effectively?
How will this allow us to establish and maintain more meaningful relationships with our alumni, corporate partners, and allied institutions?
How can this approach promote an increased focus on interdisciplinary studies and collaboration, as practitioners in various fields interact without geographic boundaries?
In addition to consuming XR content, will our campus produce XR content? Will this drive a need for purpose-designed and purpose-built production studios?
Will our faculty need to plan for the distribution and return of student XR headsets within the boundaries of class time? Will we need to plan for the physical storage of the (rather bulky) XR headsets within our learning spaces?
After participating in a metaverse experience, will our users need to meet face-to-face ("F2F") to discuss the shared experience in real life ("IRL")? Or will they meet virtually in a more traditional web conference? Will this require new approaches to the design of installed audiovisual systems and their interconnections with mobile connected devices?
If the metaverse delivers on even a fraction of what its proponents promise, then the impact is likely to be quite positive for educational institutions.
Change is often controversial, and the metaverse brings many concerns, such as how to maintain academic freedom in an environment where every interaction is captured; how to monitor data collection by platform providers (like Meta) in view of the growing distrust over large companies managing our personal data; and how to ensure equal access despite the widening of the digital divide.
Critics may point to other "this will revolutionize education" technologies such as Second Life and massive open online courses (MOOCs) that ultimately failed to gain long-term adoption. The metaverse may fail to live up to the hype as well. However, keep in mind that the metaverse can take advantage of technology developments that previous waves of technology lacked: 5G connectivity, robust Wi-Fi, powerful and inexpensive student devices, processors that are orders of magnitude faster than those that have been previously available, sophisticated software development tools, and so on. The metaverse may also benefit from a more accepting set of users, because today's students spend increased amounts of time engaged online through social media and also because the higher education community has experienced more change and disruption in the last 3 years than the previous 15.
Tech "failures" of the moment are often stepping-stones to future developments and bridges to building user acceptance that ultimately lead to successful technologies. Commercial entities that have something to gain from metaverse adoption are likely to tout it as a panacea for education. While such claims deserve their fair share of skepticism, it's quite likely that there will be some focused "killer applications" of the metaverse, perhaps, for example, enriched geographically distributed collaborative conferencing. Additionally, it's likely that metaverse technologies will promote new ideas and design approaches that will advance the start-of-the-art for interactive experiences. No matter what the final verdict may be on the metaverse—brave new world or simply another stage in the progression of technology—it will be worthwhile to track its development and anticipate the impact it will have on our collective future.
---
John Cook leads the technology & acoustics group at NV5 (formerly The Sextant Group). He can be reached at [email protected].