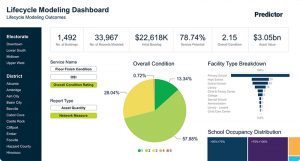 DUDE SOLUTIONS introduces Capital Predictor Core for Asset Essentials to facilitate maintenance and capital investment decisions for public sector organizations. The first of its kind, Capital Predictor Core integrates with Dude Solutions' computerized maintenance management system (CMMS), Asset Essentials, for a holistic solution that enhances the fundamental practice of capital planning with strategic asset management to predict and plan for the future over three decades. Capital Predictor Core eases the capital planning process to maximize public investment and prevent future adverse impacts. Designed for educational institutions, Capital Predictor Core is a cloud-based strategic asset management and capital planning solution that offers lifecycle modeling at the system level to explore "what-if" funding scenarios. For additional detailed information on Dude Solutions visit dudesolutions.com.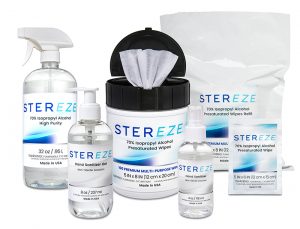 MICROCARE, LLC announces the launch of a new product line, Stereze Workspace Cleaners and Hand Sanitizers, to support the fight against COVID-19. Leveraging existing MicroCare product development and manufacturing capabilities, the new range delivers cleaning solutions designed to assist workplaces to keep people and spaces as safe as can be. Effective cleaning is important to prevent the spread of viruses and other germs. Stereze Workspace Cleaners and Hand Sanitizers have been formulated using a high-purity, alcohol-based solution that is focused on high-performance cleaning. The premium product range includes 70% isopropyl alcohol (IPA) Surface Cleaning Wipes and a liquid refillable spray bottle for use in communal areas such as public spaces, conference rooms, classrooms, offices, restrooms, and lobbies. Complementing the Surface Cleaners are Stereze Hand Sanitizer wipes, gel and spray, which are Food and Drug Administration (FDA)-registered and safe and compliant for sanitizing hands. For more information on MicroCare visit www.microcare.com.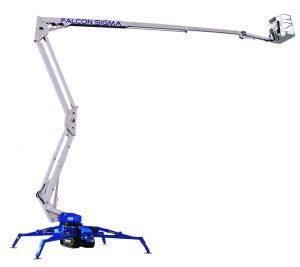 FALCON LIFTS A/S introduces a newly developed product range of five spider lift models with working heights from 44 to 88 ft. The new range of smaller lifts are named Falcon Sigma due to the resemblance between the unique design of the boom and the Greek letter Σ. The Falcon Sigma product range perfectly complements the existing, world-renowned Falcon Lifts models, offering a complete product portfolio of spider lifts with working heights from 44 to 170 ft. for all applications. There is a need for these smaller spider lifts of exceptional quality, with groundbreaking features that are normally limited to larger, more expensive spider lift models. The Falcon Sigma range are track-mounted and offered as hybrid or all-electric, lithium-battery-powered versions. For additional information on Falcon Lifts visit https://falconlifts.com.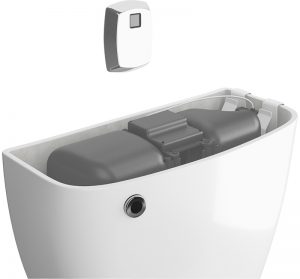 FLUSHMATE now features the INTELLI-Flush Automated Flushing System, a hands-free product exclusively compatible with existing Flushmate pressure-assisted toilets, which combines the water-saving performance of Flushmate with the convenience of touch-free operation. Ideal for both commercial and residential application, INTELLI-Flush is designed for new and select pressure-assisted toilets with Flushmate 1.0 (504 Series), 1.28 (503 Series), or 1.6 (503 Series) gallons per flush (gpf). Flushmate's innovative technology reduces the spread of bacteria, dismisses recurring odors, and ensures a hands-free flush. Equipped with Infrared Object Lock Technology proven to ensure a superior flush after each use, the INTELLI-Flush system is battery-activated with adjustable sensor settings of a 5- or 7-second flush delay. To learn more, contact Flushmate at flushmate.com.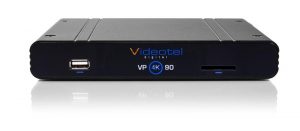 VIDEOTEL DIGITAL is a manufacturer serving the digital signage industry, providing a variety of interactive, touchless, sensor-driven peripherals; reliable, affordable, and simple out-of-the-box industrial-grade 4K digital signage interactive media players; looping DVD players; and directional sound speakers. We have now introduced Cloud Mobile Connect, a perfect solution for alternative connectivity. Vidotel Digital's VP90XD media player can be paired with StudioPro's cloud service at no additional cost to supply coverage in remote locations that do not have an Internet connection, simply by using a mobile-cell network hotspot device. The connection will work via any widely available 4G or 5G hotspot device and data service from any mobile-cell network company, so no special data plan is required. Any hotspot device (no additional USB modem or SIM card is necessary) can deliver the needed Internet connection to the VP90 via Wi-Fi or Ethernet, providing connectivity via StudioPro's cloud service in locations that are out of range of traditional hardwired or Wi-Fi connections. For more information, contact Videotel Digital at https://www.videoteldigital.com.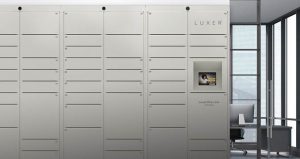 LUXER ONE now offers a smart locker solution that can provide innovative solutions to offices and commercial buildings. Smart locker systems enable organizations to automate package delivery, notification, and distribution. The easy-to-use locker management software offers a safe, reliable method for managing employee packages, exchanging documents, IT asset distribution, and hot desk/hoteling applications. What's more, Luxer One locker users can contactlessly pick up via smartphone app, making pickups effortless, safe, and secure. For detailed information please visit Luxer One at https://www.luxerone.com.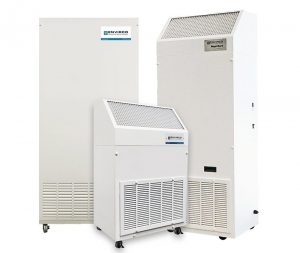 JOHNSON CONTROLS has introduced the new ENVIRCO IsoClean CM portable HEPA air cleaning system from KOCH Filter. IsoClean CM provides the optimum combination of efficient HEPA air cleaning with multiple air changes per hour to continually improve indoor air quality (IAQ) and help minimize the spread of airborne pathogens, including COVID-19. IsoClean CM comes equipped with two air filters—a MERV-8 antimicrobial prefilter to capture large pollutants, and a high-capacity HEPA filter. The unit is designed to draw unfiltered air into the lower portion of the unit, then pass through a 2-in. antimicrobial prefilter before passing through the 99.97%-efficient HEPA filter. A variable-speed centrifugal blower with adjustable fan speeds controls the number of air changes per hour to support a variety of room sizes from 400 to 1,700 cubic feet per minute (CFM). IsoClean CM is ideal for a variety of spaces. For additional information please visit KOCH Filter at www.kochfilter.com.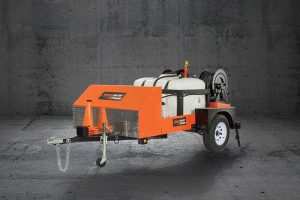 GENERAL PIPE CLEANER's Typhoon Trailer Jet storms through big line clogs. Great for a wide range of heavy-duty plumbing, drain cleaning, maintenance, and rental applications, the Typhoon trailer jet from General Pipe Cleaners blows away blockages in big lines and long runs. The Typhoon delivers 12 gal. a minute at 2,500 psi to blast grease, sediment, and debris from 4-in. to 12-in. drain lines up to 400 ft. long. And a 200-gal. holding tank carries enough water to handle remote locations where access to water is limited. General's brawny machine also boasts electric brakes, a safety strobe light, safety cones, rear fold-down stabilizer jacks, a retractable hose guide arm, and an antifreeze system as standard equipment. Its reliable 690-cc (24-hp) Honda engine with electric start and 7-gal. fuel tank ensures extended performance on stubborn stoppages. On-demand Vibra-Pulse helps slide the nozzle around tight bends—and propel the hose down long lines. To see the Typhoon trailer jet in action, visit drainbrain.com/en/products/jm-2512/.
---
New Products listings are provided by the manufacturers and suppliers and selected by the editors for variety and innovation. For more information or to submit a New Products listing, email Gerry Van Treeck at [email protected].