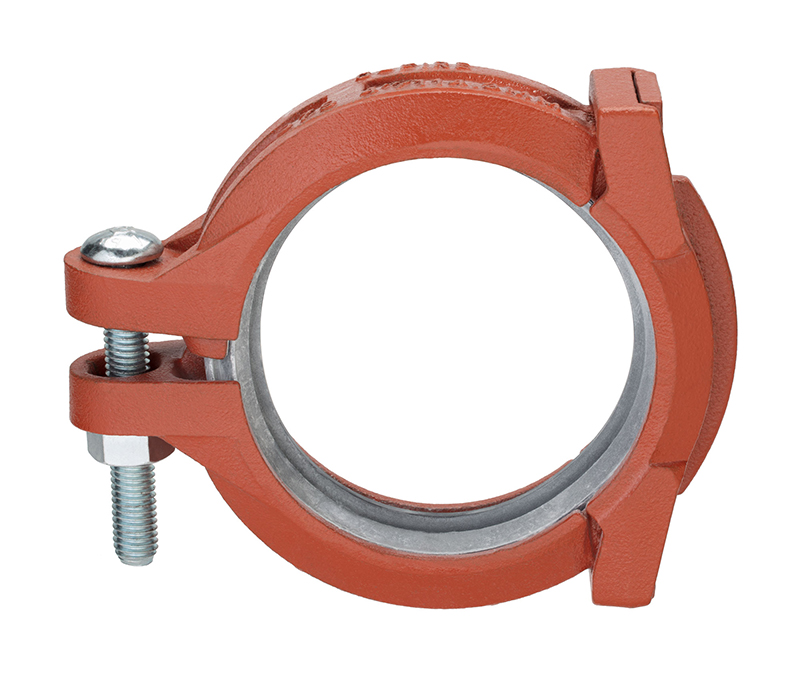 JOHNSON CONTROLS launches the next-generation Grinnell G-Fire One-Bolt Figure 579A Coupling with customized gaskets for more secure fitting on fire suppression pipe joints. The grooved, rigid coupling is ready to connect right out of the box, providing a fast and smooth installation experience. In addition to speeding up installation, the One-Bolt 579A Coupling features center-stop gaskets customized to specific coupling sizes to help ensure proper positioning. The 1.25- and 1.5-inch coupling sizes keep their proven, powder-lubricated gasket, ideal for small pipe diameters, while 2- through 4-inch sizes use a redesigned self-lubricating gasket intended to optimize protection against rolls or pinches. A low-profile spine allows installing couplings in tighter spaces, while 360-degree pipe contact ensures a truly rigid joint. For more information about Johnson Controls' Grinnell G-Fire One-Bolt Figure 579A Coupling, visit Tyco-Fire.com/579A.
---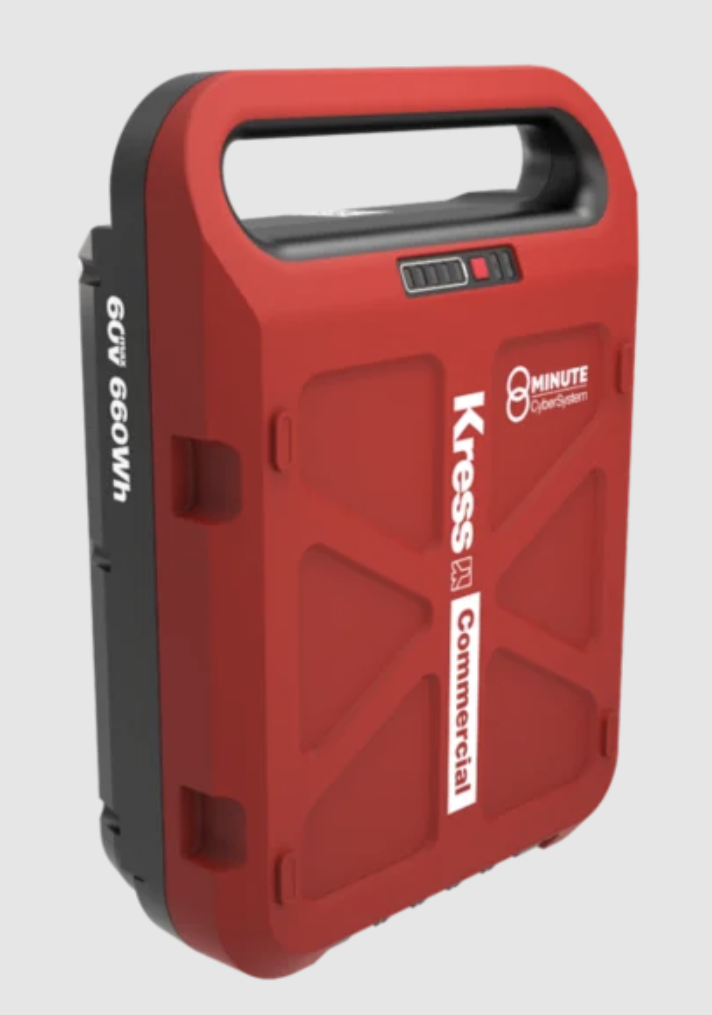 KRESS is advancing the transition from gas-powered commercial lawn equipment for professional operations with the introduction of innovative battery-powered equipment. Despite a growing environmental awareness, commercial landscape professionals and facilities managers in the industrial channel have been forced to accept high-emission, gas-powered equipment as the only economical option that provides them with the performance and runtime required to complete a full day's work. Battery-powered equipment simply has not been a viable alternative due to the expense of multiple battery packs, the hassle of overnight charging, and the high cost to replace dead battery packs after only a few months of daily re-charging. Kress is changing that: now commercial landscapers and facilities managers can even save money and time by switching from gas to battery power. Based on the current price of gas, a typical operation can recoup the entire purchase price of their Kress battery-powered equipment in less than one season. For additional information, contact Kress by visiting www.kress.com.
---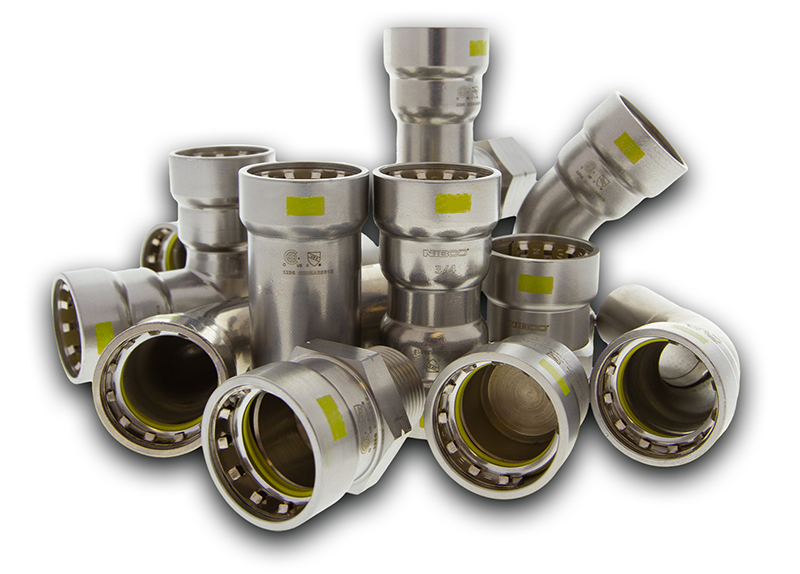 NIBCO INC. expands its BenchPressG® carbon steel fittings line to include 2″ sizes to its existing product assortment, bringing press technology to fuel and gas carbon-steel pipe applications. Allowing for fast and economical installation of residential, commercial and industrial carbon-steel piping systems, BenchPressG press technology gives users consistent joint integrity and a professional appearance. Since it requires no threading equipment and lubricants, it offers easier, cleaner, and faster installation. Available in 1/2″—2″ sizes, the fittings provide a safer installation and eliminate the materials required for threading. The BenchPressG fittings feature a yellow HNBR (hydrogenated nitrile butadiene rubber) seal that provides a permanent leak-proof connection to support a wide range of fuel and gas applications. For additional information on NIBCO INC. visit https://www.nibco.com/benchpressg/.
---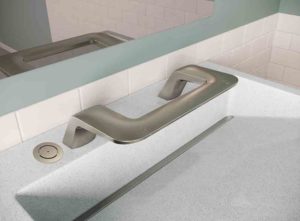 BRADLEY'S new Top Fill Multi-feed Soap System, available with all WashBar® handwashing models saves time and money. The innovative top-fill soap system features a large capacity 1.3-gallon (5.0 L-) tank that can supply soap to up to three WashBars at once. Perfect for medium- to high-traffic commercial applications with multiple handwashing stations, the top-fill multi-feed soap system boosts maintenance and efficiency in a number of ways. A single, easy-to-access top-fill hub allows staff to refill multiple soap reservoirs at one time. For added flexibility, the system accommodates either foam or liquid universal soap. A smart sense system with LED indicator on the fill port illuminates to indicate when the tank begins to run low on soap or battery power, taking the guesswork out of maintenance. Smart sensors also provide audible and visual indicators to prevent overfilling and mess. The fill-port hub is made of durable chrome-plated brass construction to withstand heavy usage in busy restroom environments. Its tamper-resistant screw discourages vandalism attempts. To learn more, contact Bradley at https://www.bradleycorp.com.
---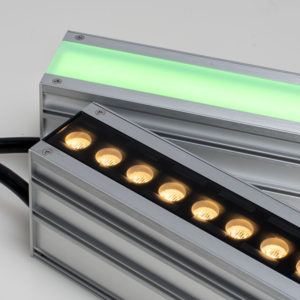 ACCLAIM LIGHTING introduces Terra Linear, a highly durable walk- and drive-over-rated fixture available in eight color options, including dynamic and static white, for long-run architectural lighting applications. Terra Linear has a drive-over rating of up to 6,000 lbs. (2,721kg) with an anti-slip top coating and anti-theft security screws for use in all public areas. It is available in a standard optic version or a 100% frosted glass, direct view version. Powered by Acclaim Lighting's XTR Driver with 50/60Hz direct or 380VDC using an XTR Driver 4000/8000 (200–300VAC input to XTR driver), Terra Linear is designed for maximum runs up to 700 feet in large-scale, architectural lighting applications. Terra Linear can be specified in one- and four-foot lengths operating at 100–277VAC. The fixtures have 0–100% dimming via DMX/RDM native, 0–10V (Sink), and DALI with the XTR Driver. For more details of options, contact Acclaim Lighting by visiting http://acclaimlighting.com/terra-linear.
---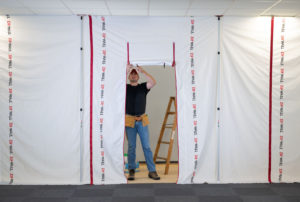 ZipWall® introduces the ZipSheet™ barrier, a ready-to-use, washable, and reusable barrier material that is an environmentally friendly alternative to plastic sheeting. Sheets are available in different sizes and quickly zip together to form a barrier as wide as needed. Ideal for commercial applications, the new ZipWall sheets are ready-to-use out of the box with no cutting or measuring required. Sheets are available in two heights to fit ceilings up to nine feet and twelve feet. A 10-foot-wide sheet with a built-in zipper door creates an instant barrier and can be extended as needed by zipping together additional sheets in increments of five feet or ten feet. The door can be rolled up and held open with the included clamps. A ZipSheet barrier is quick and easy to set-up using ZipWall poles. The white ZipSheet material is a durable lightweight fabric that provides privacy and minimizes disruption on both sides of the barrier. It is designed to be washed and reused making it a sustainable and cost-effective alternative to plastic sheeting. Sewn-in heavy-duty zippers make it easy to zip together as many sheets as needed. For additional, detailed information about ZipWall visit zipwall.com.
---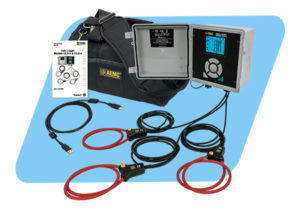 CAS DATALOGGERS announce the new AEMC DL913 & DL914 data loggers for applications like load monitoring, neutral and ground current monitoring, problem and fault detection, and load profiling. These self-contained stand-alone data loggers have 24" Rogowski coil current sensors for easy connection to the circuit under test and can monitor currents from 1Amp–3600Amps AC. With three AC current inputs on the DL913, it's ideal for single/split phase and 3-phase load monitoring. The DL914 offers an additional current input for 4 phases or simultaneous neutral or ground current measurements. They both have two current ranges, 0.5–360 Amps and 4.0–3600 Amps. The loggers also monitor line frequency to provide additional diagnostic information. They are housed in a waterproof case with an IP67 rating to withstand the elements. For more information contact CAS DataLoggers at www.DataLoggerInc.com.
---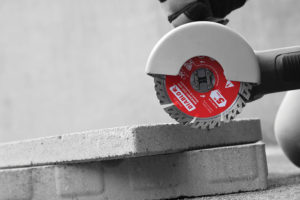 DIABLO TOOLS , offering a solution-oriented range of products for the professional, introduces an innovative complete range of jig saw blades to fit both barrel-grip and top-handle corded and cordless jig saws. Designed with superior performance in mind, Diablo's carbide blades cut through wood, metals, plastics, and specialty applications while providing up to 50X longer life than standard blades on the market. With their ability to easily create curves and shapes in wood, jig saws have become one of the most common tools on the market, one that is frequently used when installing flooring, cabinets, and countertops. Their user-friendly design delivers limited vibration, making them easily controlled. Diablo's debut of jig saw blades comes with the introduction of bi-direction tooth designed bi-metal blade for ultra-fine top and bottom finishes. With its ultra-hard cutting edge, the bi-metal blade provides up to 5X longer life than standard blades and features an optimized body design for precise and accurate straight, angled, and curved cuts. For additional details, visit www.diablotools.com.
---
New Products listings are provided by the manufacturers and suppliers and selected by the editors for variety and innovation. For more information or to submit a New Products listing, email Gerry Van Treeck at gvtgvt@earthlink.net.