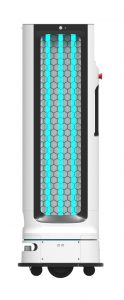 LG BUSINESS SOLUTIONS announces the first in a series of new LG CLOi autonomous robots planned for introduction in the United States during 2021. The robot is designed to efficiently disinfect various commercial environments using UV-C light. The new LG CLOi Autonomous UV-C Robot is expected to enable a new standard of hygiene for commercial environments by automatically disinfecting high-touch, high-traffic areas. The robot will move easily around tables, chairs, and other furniture to irradiate and disinfect a room's touchable surfaces in minutes. It will be capable of disinfecting multiple areas on a single battery charge. For additional detailed information on LG Business Solutions visit www.lgsolutions.com.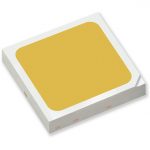 LUMILEDS introduces its LUXEON 3030 HE Plus Horticulture LEDs. Based on the company's 3030 LED portfolio and characterized for horticulture, the new options offer high PPF/W (photosynthetic photon flux/watt), broad-spectrum white light that enables grow lights that are productive and economical. In horticulture applications, growers are looking for time-tested top performance and reliability—the LUXEON 3030 HE Plus Horticulture delivers the photons that generate consistent, high-growth output with the highest of efficiencies. For more information on Lumileds visit lumileds.com.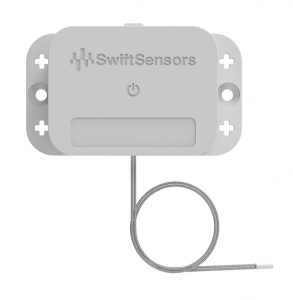 SWIFT SENSORS announces the launch of its secure wireless vaccine storage unit monitoring and alert system to enable medical facilities and pharmacies to remotely monitor COVID-19 vaccine storage temperatures, automate data logging, and respond quickly in case of an equipment problem or power failure. As vaccine suppliers and public health agencies expand the number of locations for vaccine delivery, pharmacies and clinics must quickly and safely store the vaccines to preserve the vaccines' efficacy, prevent waste, and comply with data-monitoring regulations. Swift Sensors developed a wireless sensor system to achieve these goals. For additional information on Swift Sensors visit www.swiftsensors.com.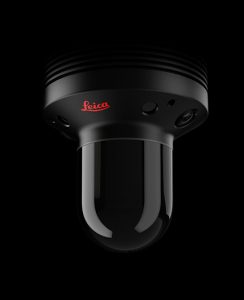 LEICA GEOSYSTEMS has developed a 3D reality capture sensor for surveillance. The Leica BLK247 can tell the difference between still and moving objects, detect various changes in both sunlight and darkness, and frame critical areas while guaranteeing total privacy. The BLK247 also greatly enhances situational awareness within restricted or high-security spaces, while reducing the need to constantly monitor walls of security screens or smart building dashboards. The BLK247 uses a combination of artificial intelligence, 3D digital fencing, edge computing, and LiDAR-enabled change-detection technology to provide situational awareness for 3D surveillance, identify security threats, and provide real-time alerts for both expected and unexpected changes. To learn more, contact Leica Geosystems at https://leica-geosystems.com/en-us.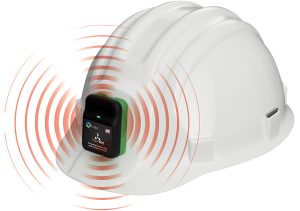 TRIAX TECHNOLOGIES has engineered a solution to combat the challenges that all essential workforces and businesses eager to get back to work are facing. How do you maintain safe distances, as recommended by government agencies, including the CDC and ECDC (European Centre for Disease Prevention and Control)? Leveraging our experience in workforce monitoring, we have developed Proximity Trace to address two key areas of need: 1) Active feedback, in the form of a visual and audible alarm, so individuals know when to adjust their current distance to a proper social distance, and 2) Passive collection of worker interactions for contact tracing should an individual test positive. The main device of Proximity Trace, the TraceTag, is affixed to any hardhat or lanyard for proximity detection and contact tracing. Together we can keep people safer during the crisis and help individuals get back to work safely as things stabilize. For more information contact Triax Technologies at www.triaxtec.com/social-distancing-contact-tracing/.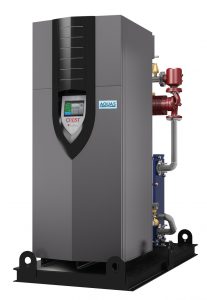 LOCHINVAR has enhanced its AQUAS Commercial Pool Package line. Titanium plate and frame heat exchangers will now be utilized on models with inputs ranging from 399,000 to 6,000,000 Btu/hr. With a reduced width and a simplified maintenance procedure, this design will allow for installation in a variety of demanding applications. With a focus on durability, the enhanced heat exchanger, compatible with chlorine and salt-system pools, can accommodate a variety of system flow rates. All AQUAS models include top-of-the-line safety features to better ensure consistent pool temperature and prevent potentially dangerous heat levels. The updated AQUAS models feature the easy-to-use SMART SYSTEM Operating Control. A multicolor graphic LCD display and navigation dial make setup and navigation of parameters simple and efficient. For detailed information please visit Lochinvar at www.lochinvar.com.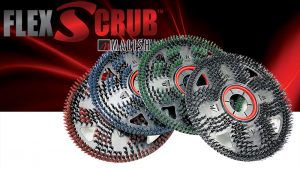 THE MALISH CORPORATION launches a new floor-cleaning technology, the Flex Scrub™ Bristled Floor Pad. Blending the easy installation of a traditional floor pad with the robust cleaning power of a brush the Flex Scrub bristles reach in to lift dirt from highs-lows and textures, dramatically boosting floor cleanliness, making it the ultimate bristled pad. Used along with the Flex Coupler, a quick-change universal adaptor (patent pending design), allowing the Flex Scrub pads to easily attach to any pad driver, turning traditional floor machines into cleaning powerhouses. Flex Scrub bristled pads fit most 175-350 rpm machines, including single-disc, auto scrubber, ride-on and orbital machines. The irregular bristles give Flex Scrub pads a cleaning advantage: they dig in to provide a considerably deeper level of cleaning, agitating chemicals and pushing them into grout lines, texture, and highs-lows where traditional pads can't reach. For more information please visit The Malish Corporation at www.malish.com/.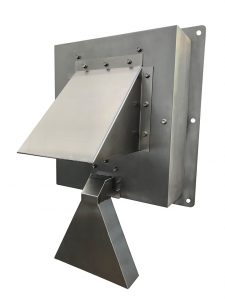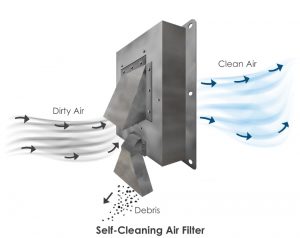 AIR CLEANING BLOWERS, LLC is working diligently to help control the spread of germs during this current pandemic. Air-Cleaning Blowers™ (ACBs) ventilate, pressurize, and clean particles from even exceedingly dusty air without using any filter elements. ACBs help reduce the costs and complications of providing ventilation in industrial, commercial, and residential buildings—even individual apartments or rooms. Their state-of-the-art technologies make them simpler to size and use than systems with ordinary air filters and air purifiers because they have no filter elements to clog. Without clogging, ACBs provide constant and predictable airflow, air pressure, air quality, and energy consumption. For users, having no filter media provides numerous benefits, among them no filter media to buy or maintain, bringing in dry fresh air from outside by removing mist and rain, and no deferred maintenance of filter media to cause surprise consequences. For additional information please visit Air Cleaning Blowers at www.AirCleaningBlowers.com.
---
New Products listings are provided by the manufacturers and suppliers and selected by the editors for variety and innovation. For more information or to submit a New Products listing, email Gerry Van Treeck at [email protected].