DISINFECT & SHIELD introduces their signature product Disinfect & Shield, a nontoxic chlorine- and bleach-free 24-hour mouth mask/fabric sanitizer. Completely safe for use around humans, animals, and plants. Disinfect & Shield has been tested to destroy viruses, bacteria, molds, and fungi, including strains of SARS, H1N1, E. coli, Ebola, and harmful microbes including COVID-19, on contact. Unlike traditional disinfectants on the market that contain compounds found to be highly toxic, corrosive, and hazardous to human health, this mask/fabric sanitizer is an alcohol-free Shield formulation, and designed for use on porous or nonporous surfaces. For additional detailed information about Disinfect & Shield visit www.disinfectandshield.com.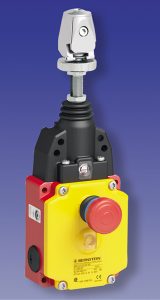 ALTECH CORPORATION announces the SRM Series of safety rope-pull switches, which provide an e-stop capability over the entire length of the rope. They have a metal housing for use in applications requiring a rugged switch, such as conveyor or machine systems. They work with rope lengths of up to 250 ft. The SRM Series safety features include a latching-style reset switch that must be physically reset after the rope is pulled or loses tension, which is in accordance with IEC 947-5-5, DIN EN 60947-5-5, and ISO 13850. Some models offer an emergency stop button as well. Versions are available with two normally closed and two normally open contacts, or three normally closed and one normally open contact. These devices can switch signal and power. For more information visit Altech Corporation at www.altechcorp.com.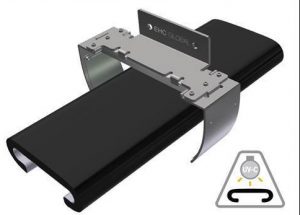 EHC GLOBAL, a manufacturer of components, technical services, and integrated solutions to the vertical transportation industry, announces the introduction of its LED UV-C Handrail Sterilization Solution for escalators and moving walks. The compact LED UV-C Handrail Sterilization Module is mounted internally, which provides several key advantages over externally mounted devices, including the elimination of risks and costs associated with entrapment (fingers, clothing); damage caused by impact, vandalism, theft, and unnecessary downtime; and the obstruction of ingress and egress access on escalators and moving walks. Ultraviolet germicidal irradiation (UVGI) utilizing UV-C technology has been proven effective against pathogens such as bacteria and viruses by penetrating their cells and damaging the DNA or RNA that contain their genetic code. When properly installed by a licensed technician, the LED UV-C Handrail Sterilization Module will not compromise the structural integrity, performance, or warranty of NT thermoplastic polyurethane or TufFlex rubber handrail. For additional information on EHC Global visit www.ehc-global.com.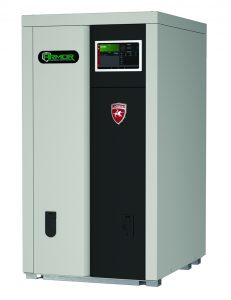 LOCHINVAR, a manufacturer of high-efficiency boilers and water heaters, announces that it is growing its trusted line of ARMOR Condensing Water Heaters. Five new models, ranging from 399,000 to 1 million BTU/hr, will join five models from 1.25 to 4 million BTU/hr. ARMOR models now offer up to 99% thermal efficiency, a 10:1 turndown ratio, and direct vent flexibility of up to 150 ft. in floor-mount, wall-mount, indoor, outdoor, and indoor/outdoor convertible options. The new ARMOR models feature the next generation of the Lochinvar SMART TOUCH operating control with CON-X-US remote connectivity. The CON-X-US platform gives customers the option to monitor and manage each ARMOR water heater without stepping into the mechanical room. It will send alerts via text or email reporting changes in system status so the user can monitor and adjust on the go. Built to meet and exceed ASME Section IV requirements, ARMOR water heaters employ a next-generation heat exchanger constructed with superior grade 316L stainless steel. The unique water-tube design reduces head loss, providing greater performance and reliability for large commercial applications. To learn more, contact Lochinvar at www.lochinvar.com.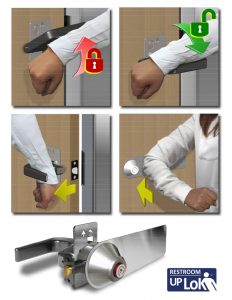 BUSS INNOVATIONS LTD. now delivers "The World's Best Privacy Lock—Hands Down." With nothing to grip or twist, the ancient and ubiquitous door handle has finally evolved. Amid the global health pandemic that calls out door handles in public places as having the potential to spread disease, the Restroom UP LoK is a completely new door handle and lock technology that features total hands-free operation. Eight years in development, the concept yields many of the sanitary benefits of a motorized door operator at a fraction of the cost. The Canadian-made device sets a higher standard for low-touch door hardware at a time when public health practices are critical for restarting the economy. The Restroom UP LoK is unique in its design of only seven simple parts. It easily retrofits onto all standard size doors with 161 cylindrical lock preparation. Setting a new industry standard for the way we interact with doors in public spaces, the device pairs a selection of solid materials with CNC manufacturing methods. The lock has also been publicly documented, easily passing the grueling ANSI Grade-1 cycle testing standards. For more information, contact Buss Innovations Ltd. at restroomlock.com/contact-us.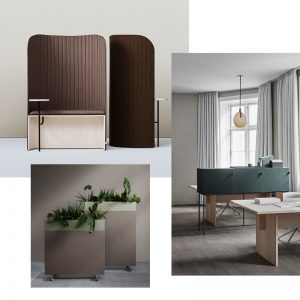 ALLSTEEL has partnered with Zilenzio to offer a one-stop-shop for your specification needs. From walls to furniture and ceilings to floors, Zilenzio products are the perfect combination of beauty and function. Now offered through Allsteel dealers, here are a few highlights. The Focus Pod is an easily placed and functional screen with an attached seat and table that provide a calm, snug feeling while shielding outside noise for a focused, productive workspace. Tone cabinets, designed in collaboration with Norm Architects, are sound-dampening design pieces made to help build a balanced acoustic environment in the workplace (or at home), making it easier to focus and concentrate. Zorla is a mobile floor screen with sound-absorbing effects, perfect for reducing noise in open floor plans. The top wooden box can be filled with plants to add a biophilic property to any space, making it perfect for offices, schools, and more. For detailed information please visit Zilenzio at zilenzio.com.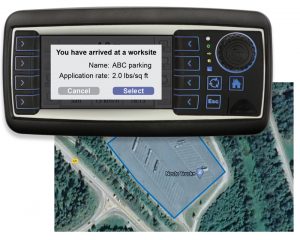 HILLTIP CORP. has introduced its HTrack online tracking software. Compatible with all models of HillTip's IceStriker and SprayStriker spreaders and deicing sprayers, the software allows winter service professionals to track and manage all of their HillTip equipment via computer, tablet, or smartphone. This technology helps minimize environmental impacts, track expenses, and properly document that agreed-upon services were completed, among many other benefits. The HTrack system uses HillTip's easy-to-use StrikeSmart controller, which is placed in the cab and connects to IceStriker and SprayStriker products. It offers the industry's only two-way general packet radio service (GPRS) capability to transmit data to a custom online user interface, which can be accessed by an Internet-connected device. This feature allows route details of all equipment to be tracked remotely, such as speed, GPS location, and material used. The HTrack system allows for complete remote control over an entire fleet of equipment. For more information, contact Hilltip Corp. at www.hilltipna.com.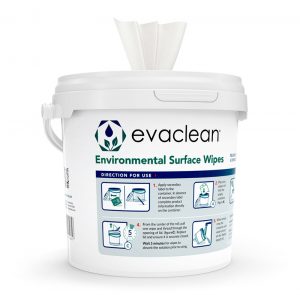 EARTHSAFE has further enhanced its infection prevention solutions with the addition of the EvaClean Dry Wipes System. Powered by PUR•ONE, a broad-spectrum chemistry that works for everything from daily cleaning to floor disinfection, EvaClean disposable environmental surface wipes eliminate the potential for cross-contamination that woven wipes can cause. The EvaClean Dry Wipes System is designed for use with PUR•ONE cleaner and disinfectant. This United States Environmental Protection Agency (U.S. EPA)-registered product has over 50 kill claims, including Clostridioides difficile (C. diff), MRSA, and of course, emerging pathogens such as COVID-19. PUR•ONE was also the first chemical with a registered kill claim against bacteria present in biofilm, a dangerous concern particularly in healthcare settings. In keeping with healthier approaches to disinfection, EarthSafe uses only NaDCC-based chemistries in the EvaClean system, which create hypochlorous acid (HOCl) when mixed with tap water, are pH neutral, and are safer for surfaces as well as for housekeeping personnel. Moreover, PUR•ONE is biodegradable and eco-friendly. For more additional detail contact EarthSafe at evaclean.com.
---
New Products listings are provided by the manufacturers and suppliers and selected by the editors for variety and innovation. For more information or to submit a New Products listing, email Gerry Van Treeck at gvtgvt@earthlink.net.