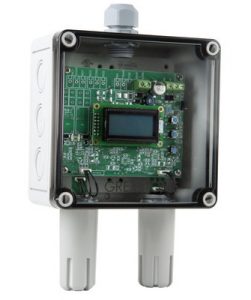 SENSAPHONE SENSORS monitor indoor air quality to maintain facility safety. To help facility operators and managers maintain healthy indoor air quality, Sensaphone offers a variety of sensors that measure conditions such as temperature, humidity, carbon dioxide, carbon monoxide, smoke, and airflow. The sensors are compatible with most Sensaphone monitoring devices, which provide the necessary alerting and data logging functionality. When a sensor detects a reading outside of the programmed high or low limit, users receive an instant notification. Sensaphone offers a comprehensive line of remote monitoring products that safeguard valuable assets by tracking critical equipment and environmental data such as temperature, humidity, and power failures. For more information visit Sensaphone at https://www.sensaphone.com/industries.
---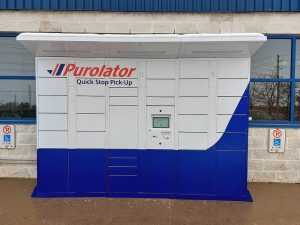 QUADIENT announces that Purolator, an integrated freight, package, and logistics solutions provider, has utilized the Quadient smart locker systems at its busiest terminals. The automated smart lockers provide Purolator's customers with a convenient, secure way to retrieve their packages anytime, day or night. The new locker systems are part of Purolator's ongoing investments to enhance customer experience while meeting the demand of increased e-commerce package volumes. Smart parcel lockers are emerging as a logistics solution that speeds up delivery times, improves the delivery experience, and increases package visibility. Quadient's smart lockers support shipments and keep them safe from bad weather and theft. It takes customers approximately 15 seconds to collect their packages. For additional detailed information on Quadient visit www.quadient.com.  
---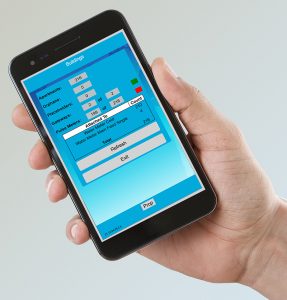 H2O DEGREE, provider of the LoRaWAN (long-range wide area network)-based submetering and water-leak detection system, now offers PropUp, a commissioning and control app that makes it easy to set up submetering devices and access utility information remotely. In the past, commissioning entailed affixing and peeling off sticker sheets at the property and then mailing them in for processing. Now, using the PropUp app, technicians simply scan the device's QR codes to complete setup on location. After installation, users can view real-time monitoring data collected by H2O Degree's wireless water meters and smart thermostats from their mobile phones and computers. As a progressive web application (PWA), PropUp is efficient and versatile. In addition to its commissioning and control capabilities, the PropUp mobile app can be used in H2O Degree's LoRaWAN-enabled remote flood-prevention application. For additional information on H2O Degree visit www.h2odegree.com.
---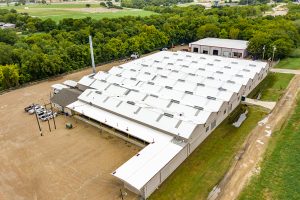 GARLAND'S newest fluid-applied membrane system, Cool-Sil, extends the life of aging single-ply modified bitumen and metal roofs. This liquid-rubber membrane significantly enhances watertight performance and eliminates the need for a full replacement, saving facility managers and building owners time and money while also reducing environmental impact. Cool-Sil offers ponding water resistance and excellent UV protection, and is an easy-to-install one-part product. The silicone rubber–based system is solvent-free with a high solids content that provides a thick and durable mold- and mildew-resistant roof covering for proven protection in even the harshest weather conditions. Its high reflectivity can reduce energy cooling costs and provide a more comfortable indoor environment. For more information, contact Garland at www.garlandco.com.
---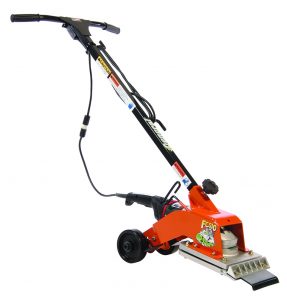 GENERAL EQUIPMENT COMPANY introduces the FCS10 Gen 2 RIP-R-STRIPPER floor-covering stripper. The redesigned unit offers new features for improved productivity, operator comfort, and ease of transport. It is an ideal solution for removing a wide range of floor-covering materials found on both commercial and do-it-yourself projects. The Gen 2 FCS10 is compatible with a variety of straight and scoring-type blades up to 10 in. wide for use on wood and concrete surfaces. A small, lightweight design makes the FCS10 especially productive in hard-to-reach areas such as bathrooms, closets, foyers, and other areas that are too restrictive for larger floor-covering strippers to work effectively. Anti-Vibe caster wheels add to the unit's maneuverability in small spaces, while minimizing the amount of vibration experienced by the operator. For more information about the General Equipment Company visit www.generalequip.com.
---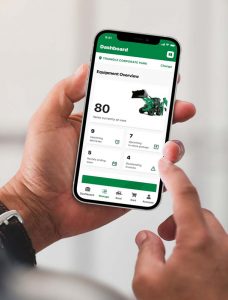 SUNBELT RENTALS announces the availability of a new mobile app. The Sunbelt Rentals Mobile App allows customers to manage all aspects of their rental experience and is available at the Apple App Store and Google Play. The Sunbelt Rentals Mobile App offers easy equipment rental via a multisearch functionality, making it simple for customers to find, rent, and manage equipment. For added convenience, customers can create a reservation and select the delivery date and time or rent online and pick up at the nearest Sunbelt Rentals location. They can also see product specs and view frequently rented items to rent again. Easy-to-access contract details and the ability to organize contracts by projects or save, search, and filter items by date or contract number add to the flexibility of the app. Customers can build a project-specific dashboard to monitor upcoming deliveries or in-store pickups and to see when rental periods are ending. To provide further operational support, the Sunbelt Rentals Mobile App offers direct access to view and download invoices. For detailed information please visit Sunbelt Rentals at sunbeltrentals.com.
---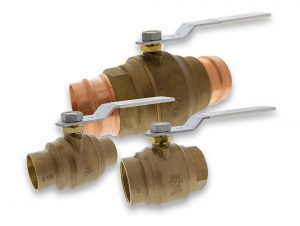 NIBCO INC. expands its line of high-performance ball valves to include 2-½-in., 3-in. and 4-in. sizes of the 585HP-LF and 585HP-66-LF bronze ball valves in solder, threaded, and press end connections. Designed for commercial and industrial applications, the lead-free and corrosion-resistant 585HP full-port ball valve line allows for easier installation, adjustability, and long service life. The patented laser-welded construction eliminates the threaded body to body-end connection, allowing for a higher operating pressure up to 1,000 cold working pressure (CWP), and operating temperature up to 250°F. The expanded 585HP line features a reversible handle providing flexibility for onsite modifications, a large accessible packing nut, and a triple-sealed stem. These elements combine to make a valve that is easy to install, durable, and dependable, all backed by a ten-year, 125% limited warranty. For additional information about NIBCO INC. visit nibco.com/585HP.
---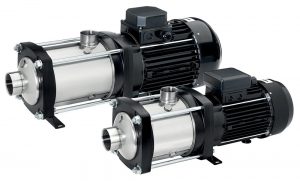 FRANKLIN ELECTRIC CO., INC. announces several additions to its line of FPS MH Series horizontal booster pumps. The expanded offering now includes pumps with nominal flow ratings of 70 and 90 gallons per minute (gpm). By delivering this increased flow, the MH Series will now cover flow rates of up to 145 gpm and discharge heads to 280 ft. The FPS MH Series features impellers and diffusers made of 300-series stainless steel for maximum durability. The new models are designed for durable construction and powered with 4, 5.5, or 7.5 horsepower, three-phase motors rated IE3 for premium efficiency, IP55 enclosure, and Class F insulation. For other requirements, Franklin Electric continues to deliver MH Series multistage booster pumps at 15-, 30- and 45-gpm flow ratings. All MH Series pumps are also compatible with select models of the SubDrive family of variable-frequency drives. This compatibility allows users to maximize their pump's performance with a drive and pump designed to work together as a complete solution. For more information about Franklin Electric Co., Inc. visit franklinwater.com/MH-7090.
---
New Products listings are provided by the manufacturers and suppliers and selected by the editors for variety and innovation. For more information or to submit a New Products listing, email Gerry Van Treeck at [email protected].