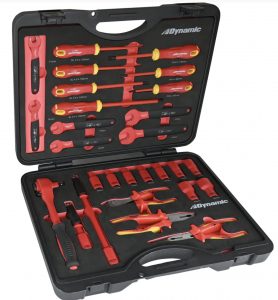 DYNAMIC tool brand has introduced a 28-piece insulated tool set to meet the growing needs of commercial and residential electricians, industrial maintenance professionals, mobile/field service technicians, and electric vehicle (EV) mechanics. Each tool within the set has been tested to 10,000 AC and is VDE (Verband der Elektrotechnik) certified to 1,000 VAC in compliance with IEC 60900. Dynamic's new insulated tool set includes a ½-in. drive ratchet with a selection of extensions and six-point metric sockets. It also contains open-ended metric wrenches, slotted screwdrivers, Phillips screwdrivers, side-cutting pliers, lineman's pliers, and long-nose pliers. All pieces are precision machined to meet the needs of the most demanding professionals. For additional information about Dynamic visit https://shopdynamictools.com.
---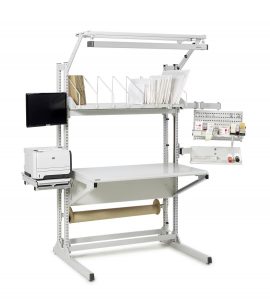 TRESTON, a manufacturer of industrial furniture, brings something completely new to the global workstation market. The Treston Quick Edge Workstation increases performance and boosts ergonomics at the same time. Workstation height is adjusted with a completely new, innovative, and user-friendly mechanism. The patent-pending height adjustment solution minimizes the height exchange time between handled items and makes daily work more fluid, efficient, and ergonomic. The Treston Quick Edge Workstation is suitable for different working environments where the height adjustment is done according to different variables. The height adjustment range is extremely wide, and the workstation adapts for operators of different standing heights. For additional information, contact Treston by visiting https://www.treston.us/workbenches/treston-quick-edge-workstation.
---

HOSPECO BRANDS GROUP continues to improve working conditions for vital members of the workforce with the new Sphergo line of ergonomic surface cleaning tools, specially designed to reduce repetitive stress injuries (RSIs). A common technique for floor cleaning is to walk backwards with a mop while using a figure eight or S-motion to wipe the floor. Achieving this pattern with a traditional straight mop requires excessive and repetitive wrist movement, first twisting the mop handle repeatedly and then repeatedly changing rotation. Hospeco Brands Group's new Sphergo Swivel, with patented Sphergo Ball Handle and curved pole design, achieves the same motion with minimum exertion—in fact, it can be achieved with one finger. The Sphergo Swivel pole features a rotating Sphergo Ball Handle at the top. With one hand on the ball, users can generate a "swivel" motion guided by the second hand on the pole. The user's hand on the ball remains completely fixed, reducing flex and stress. The specially designed pole also includes a curve near its base that further contributes to the mop head's movement. The rotation of the Sphergo Ball and the curve at the pole's base combine to create fluid mop head movement with very little effort being exerted by the user. For additional information on Hospeco Brands Group visit https://www.hospecobrands.com.
---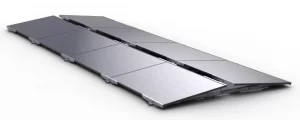 SIKA SARNAFIL is excited to announce the Sika SolaRoof System, the first Factory Mutual (FM)-approved commercial and industrial solar roofing system. The Sika SolaRoof is an integrated solar solution that eliminates the interface challenges between roof assemblies and photovoltaic (PV) installations. The Sika SolaRoof incorporates the proven performance of Sarnafil roof assemblies with an innovative, nonpenetrating, lightweight racking solution for long-term securement of rooftop PV. Having passed the stringent testing requirements of FM standard 4478, the Sika SolaRoof is the solar solution for FM-insured buildings and those customers who are not insured by FM but view FM as the industry benchmark for performance, durability, and safety. To learn more, contact Sika Sarnafil at https://usa.sika.com.
---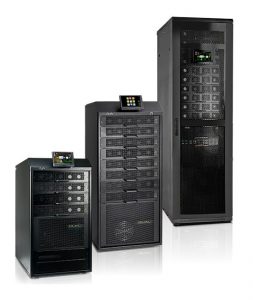 SOLAREDGE is a provider of clean energy technology spanning solar photovoltaic (PV), critical power solutions, backup batteries, and power trains for electric vehicles. Its expertise in transformative technologies has enabled its Critical Power Division to develop highly innovative approaches to backup solutions. Uninterruptible power supply (UPS) systems are generally thought of as insurance policies for companies and institutions with critical power requirements such as hospitals, research facilities, laboratories, data centers, manufacturers, health care, government, academic, research, and transportation facilities, providing reliable power supply. Using UPS systems as more than emergency backup—and monetizing their use—makes a compelling proposition. Seeing these systems as assets and new revenue generators—with no risk to backup capabilities—introduces a new, strategic way of thinking about UPS capabilities. For more information, contact SolarEdge at https://www.solaredge.com.
---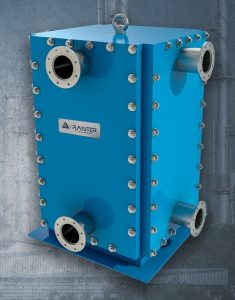 TRANTER's product offering includes a number of NovusBloc welded plate heat exchangers in different sizes that will be made of both 254SMO and 316L stainless steel materials, plus a single SUPERCHANGER gasketed plate heat exchanger. The plate heat exchangers will be installed inside the boundary limits of the main production process and thus handle flammable liquids and/or high temperature fluids. The NovusBloc welded plate heat exchanger comes with a patented plate design that provides state-of-the-art weld quality and enhanced resistance against cyclic pressure and temperature process conditions while also minimizing unnecessary nonvalue-adding pressure loss. The NovusBloc is mechanically durable because its proprietary design reduces mechanical stress by creating uniform stress contours in the weld seams. Mechanical cleanability and safety are key buyer choice criteria for heat exchangers that would be designed to handle flammable liquids, and the NovusBloc welded plate heat exchanger, which is accessible on both sides for mechanical cleaning, satisfies these criteria. Other products, such as semiwelded plate heat exchangers, may be cheaper, but are also a very unsafe choice of technology. For detailed information about Tranter, visit https://www.tranter.com.
---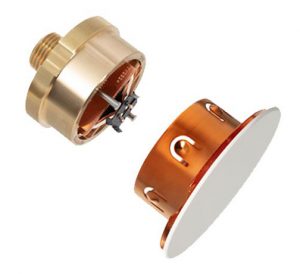 JOHNSON CONTROLS announces the newly redesigned Tyco Series LFII Residential 4.9 K-factor Concealed Pendent Sprinkler. With an increased vertical adjustment level of 3/4 in. (19.1 mm), the new LFII sprinkler provides more adjustability than many current products available that only offer 1/2-in. (12.7-mm) adjustability. This gives added flexibility when cutting fixed sprinkler drops. The flat profile of the cover plate assembly conceals the sprinkler operating components above the ceiling for appealing design in homes, apartments, dormitories, and hotels. The Tyco Series LFII Residential Concealed Pendent Sprinkler is available in both ordinary 155ºF (68ºC) and intermediate 200ºF (93ºC) temperature-rated configurations. Both sprinkler models are designed with heat sensitivity and water distribution characteristics proven to help control residential fires and improve the chance for occupant evacuation. The sprinklers are UL and C-UL listed and have a maximum working pressure of 175 psi (12.1 bar). A disposable protective cap is provided to protect the sprinkler during ceiling installation. For more information on this product, contact Johnson Controls at www.tyco-fire.com.
---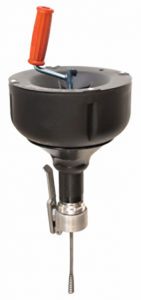 GENERAL PIPE CLEANERS combines an automatic feed with your favorite electric drill to create an economical, easy-to-use power drain cleaner with the PD-25 Auto Handy. Operate the economical Auto Handy as a hand tool—or as a power tool. Simply remove the turning handle and attach your drill for extra muscle on tough sink, tub, and laundry drain clogs. To feed cable, just squeeze the feed lever as the container rotates; to retract cable, reverse drill rotation and squeeze the lever. Auto Handy's miniaturized version of General's power cable feed quickly clears stoppages from 11/4-in. to 3-in. diameter lines up to 50 ft. long. It's rugged and designed to withstand the toughest field abuse; Auto Handy's sturdy polyurethane drum has been drop tested from 8 ft.—fully loaded—without damage. The Auto Handy uses our industry-leading Flexicore cables. Made of heavy-gauge wire coiled tightly around an aircraft-type wire rope core, then heat treated, Flexicore cables offer unequaled strength with just the right flexibility. For more details contact General Pipe Cleaners at https://drainbrain.com/en/products/pd-25-auto-handy.
---
New Products listings are provided by the manufacturers and suppliers and selected by the editors for variety and innovation. For more information or to submit a New Products listing, email Gerry Van Treeck at gvtgvt@earthlink.net.