There is a shortage of people in the facilities management and construction skilled trades. According to an article published by the Associated Builders and Contractors, the industry is bracing for a shortfall of 650,000 people. This shortfall is primarily caused by three factors.
First, fewer high-school graduates are pursuing these rewarding careers. Many high schools have eliminated shop classes and enrollment in technical trade schools for facilities management careers or graduates following their parents into the trades is seen as less desirable than pursuing a bachelor's degree.
Second, industry demographics continue to reflect an aging workforce. According to the U.S. Bureau of Labor Statistics, 68% of workers in the industry are over 40, while only 7% are under 30 years old. The percentage of workers in the industry that are over 55 years old grew from 11.5% in 2003 to 22.7% in 2020.
Third, the number of paid apprenticeship programs has not grown to offset this shortfall. Many people that would be interested in pursuing these careers cannot afford the loss of income and benefits while earning requisite skills, and most employers have reduced entry-level positions resulting in a concentration of journeymen with no career ladder to achieve that level of expertise.
Recognizing these causal factors as well as continuing to partner with local communities to provide opportunities, the University of Chicago created the Skilled Trades Pre-Apprentice Program. The program creates an opportunity for those with the desire for a skilled trades career to learn the skills necessary to qualify as an apprentice. Participants receive a 1-year contract with pay and benefits as a full-time employee. They are assisted by a journeyman mentor in their chosen trade and given a Personal Qualification Standard identifying the educational, technical, and hands-on skills they are required to master over that year. At the end of the contract year, candidates are evaluated by a board of journeymen to determine if they have met the qualifications to become an apprentice.
Candidates that earn that designation also earn the right to apply for a full-time, apprentice-level position with UChicago. Either way, their one-year contract ends ensuring that participants stay focused on their goal and allowing the pre-apprentice positions to open for the next group of participants.
This article was written by three participants in the University of Chicago's first cohort of Skilled Trades Pre-Apprentices. It describes our experience in our own words.

In spring/summer of 2022, we three mentees were selected to participate in the inaugural pre-apprenticeship program at the University of Chicago. We were assigned to trades in carpentry, engineering, and steam plant operation. For a year, with the leadership and guidance of our assigned mentors we would learn new skills needed in our respective trades. We knew little-to-nothing about the responsibilities needed to succeed within the divisions. It has been a most rewarding experience, one that we are all grateful for.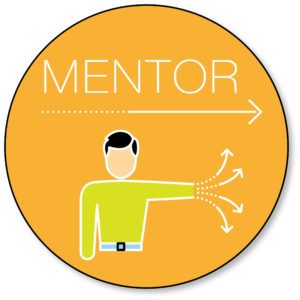 We pre-apprentices were provided mentors who oversaw our daily workload. We would shadow them and other coworkers on their team each day. They taught us new skills and were an integral part of our success throughout the program. In addition to the mentors, our coworkers were also helpful and took time to teach us as well. Through this, we learned the value of teamwork. It was necessary to learn from numerous employees within the trade. The key to learning is asking for help when wanting to develop as a tradesperson.
Our coworkers gave us much of the information we needed to know about our positions. An assistant steam plant operator's job is to assist the plant operator in the proper maintenance and operation of all the power plant machinery and equipment. One of us, Joshua, learned how each of the machines functioned by walking with his coworker Jordan. They would do three rounds every day until they knew where to go and what to look for when something needed to be fixed. Every other day, Jordan and Joshua would test each other on everything learned. Joshua's first 3 months at UChicago's West Campus Combined Utility Plant (WCCUP) provided confidence for the next three months at the South Steam Plant. After memorizing most of the WCCUP facility, Joshua was confident that he would score at least 83% if tested on knowledge.
During his first three months of maintenance at the South Steam Plant, Joshua was tasked with getting inside the boilers and taking the internals out. He thought it would be easy. He was wrong! It was the hardest task he was assigned, but he felt great when he finished it. With maintenance at the steam plant, the main job is to fix and prevent machines from malfunctioning. Joshua knew how to work with his hands and fix small machines. However, he had no idea how to fix the large ones at the plant. His team shared with him ways to fix the big ones and tutored him on the tools he needed to do the job. Eventually, he got the hang of it and was used to working on maintaining the equipment.
Anthony asked what—exactly—a building engineer is. That question ran through his mind multiple times after being selected to work with the North Campus Engineering shop. A year later he will say, the answer depends on the day, who's asking, and the context in which they are asking. Some days it felt like he was a janitor or plumber. Some days he said it felt like he was someone who opened doors for contractors all day. Overall, building engineers are the building maintenance workers who are integral to making sure that everything in the building works the way it should. Most times people understand and accept that. From his experience, a building engineer does everything from working and maintaining HVAC units or doing a bit of plumbing all the way down to the quality-of-life issues for users in the building.
Eric needed guidance as he studied the trade of carpentry. He learned that doors and windows are top priority. Checking door hardware and adjusting closers were a common task. His everyday duty as a carpenter apprentice was to prep the work for the day from materials to tools. Scheduling jobs and going over the tasks of the day with the journeyman carpenter was also a part of the daily schedule. Some days were frustrating for Eric, as he had challenging jobs that he didn't get right the first time. Help from his peers at work saw him through them. Working as an apprentice, he was able to learn and gain different skills and techniques from different carpenters. This allowed him to gain skills and use them to develop his own way of completing a safe job task or work order.
Prior to the apprenticeship, Eric spent a lot of time on the road alone as a truck driver. Working on campus was a unique experience in which he was able to engage with people throughout the university. As a result, he was able to develop and improve both his communication and customer service skills.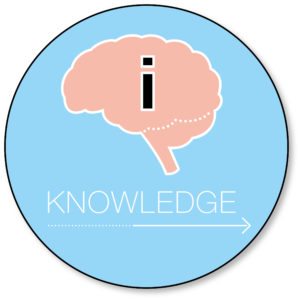 Each of us would agree the first few months were challenging. But, we quickly learned to view challenges as learning opportunities. Joshua, for example, was told by Abdul that winter would be different than summer at the steam plant. Joshua didn't know that, in the winter, machines can easily break down. That's never good because around that time, every machine must be functioning properly. If not, it could cause the entire plant to kick out. Once it began to snow, things began to get serious! Day in and day out Joshua worked twice as hard with his team to keep everything stable and prevent the plant from failing. Although working hard during the winter months, he was still learning anything he could to help better understand the job and help people with any issues that may arose.
Anthony on the other hand, would learn that tracing pipes could be a challenge. He shared tracing pipes has to be one of the most mundane and difficult tasks for something that should be so easy and is so needed. The number of times he watched his mentors trace some pipe from the 1950s up and down their buildings for hours on end just for that pipe to no longer be in use is astonishing high. In his opinion, he thinks two of the best ways to help engineers be more efficient when it comes to tracing pipes through their buildings would be to accurately label pipes and make sure that said labels are kept intact and checked routinely. More important is to have contractors remove pipes and anything else that they make obsolete with their projects. It's something he's not sure if feasible, but something that would surely help the engineers and contractors work more efficiently in the future.
Eric also faced a life-changing event during his time as a pre-apprentice. His fiancée gave birth to their son in November 2022 as he worked to complete his pre-apprenticeship. The biggest challenge for him would be taking time off for his newborn while trying to stay focused and participate in the program. He was able to use some earned leave to take time off but was hoping for paternity leave. Although medical and dental benefits were provided to participants of the program, the paternity leave aspect was explained after the fact. The only thing he would want to see in the future is better outlining and understanding of the benefits for pre-apprentices to come.
…the pre-apprenticeship has taught us patience and given us confidence and skills we will have for the rest of our lives.
Every month there was a lunch-and-learn workshop for enrichment. At the workshop, we were introduced to various leaders of the university who shared with us their duties and responsibilities. They were there to answer any questions we had as well. The purpose of the workshop was not only to give us enrichment, but also to allow time for just us and our mentors to have a learning opportunity together outside of our everyday work. We learned several things including how to communicate effectively, manage finances, and various tools we would need in our future.
When reflecting on his year with North Campus engineers, Anthony said it's been eventful and filled with a lot of learning. He's someone who really likes to learn something every chance he gets so the pre-apprentice program has been a blessing. He remembers when he first started, his knowledge on tools was very little if any. He learned their names and how to use them.
As Eric looks back at his journey in the pre-apprentice program, he acknowledges how important it is to surround one's self with a quality team and mentor to maximize chances of success. He was put at peace and given the drive to go to work every day knowing he had backup support available. Each day his mentor, Courtney, took the time to teach him carpentry techniques he was unaware of. Courtney demonstrated that a mentor plays a significant role in the life of a mentee. Courtney was on Eric's side and cared about his progress and role just as much he did.
The importance of mentorship has been echoed throughout the program. Anthony's favorite learned skill is brazing and soldering. For him, it was interesting and not a skill he expected to gain. Nonetheless, it was fun, thrilling, and rewarding when his mentors told him he did a great job. In addition, he learned how to pull a toilet and replace the wax rings, gaskets, and even the toilet itself. Ironically, a few weeks ago when visiting his grandfather, they noticed a leak from an upstairs toilet. He shared with his grandfather the skills he'd picked up during his pre-apprenticeship and was confident he could fix the leak. One small trip to Lowe's and an hour later, the problem was solved! For Anthony, it felt good to know the knowledge he learned would be used to help family around the house.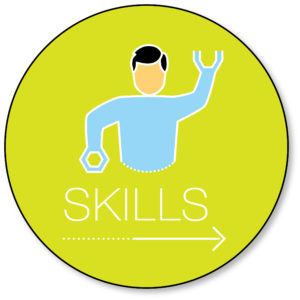 "It's impossible to take away the things and people we've had the chance to be surrounded by," shared Eric. "The people we've met and things we saw inspired us to pursue our goals in life. The three of us were given a chance and are grateful to everyone who contributed to making this happen. We are especially appreciative of everything this pre-apprenticeship has done. I wasn't very keen on going to college throughout this period of growth or traveling and experiencing more of the globe. I currently work for a prestigious national university," he boasts.
Joshua looked back at his last 2 months and reflected on all he did to get to where he is now. For him, this was an incredible experience working at the University of Chicago. He's also taken time to ask himself if it's something he sees himself doing for 10 years or more. Even with that question in mind, he is amazed to have learned so much in the 8 months he was with the program. He shared that he's learned so much more than he ever thought he would and opportunities as such are rare to come by. This realization is why he's made the most of his time here.
Although Anthony says it's hard to put a building engineer's job in a category, he's learned so much that it is unbelievable. When he first started this job, he'd just bought a brand-new basketball rim that took three days to put together. If he tried today, he could do it in one day, because he has enough light and clear instructions based on his ability to use tools effectively now. As Anthony is the first to reach the end of his pre-apprenticeship, he's especially thankful for both Antawun and LaKeesha for telling him about the program. He thanks the entire North Campus Engineering group for having him, but specifically would like to acknowledge his mentors Dale Janeczko and Jorge Fuentes, as well as Alex Mathews, Patrick Fernandez, and Candice Watkins for always supporting and helping throughout his time here.
This has been an unforgettable experience. Our time during the pre-apprenticeship has taught us patience and given us confidence and skills we will have for the rest of our lives. None of us knew what we were in store for when we first signed up to participate. We have been afforded a great opportunity not only to learn a trade, but also to take classes and trainings for our betterment.
Our mentors and the staff of the university have made this program one to remember. The chance we were all given has not been taken for granted. Coming into the program, we would not believe we would have learned as much as we have in such short time. To the next group of pre-apprentices, this is one opportunity that will last a lifetime!
Sincerely thankful,
Joshua Currin, Steam Plant Operator Pre-apprentice
Anthony Davis, North Campus Engineering Pre-apprentice
Eric McDowell, Carpentry Pre-apprentice
---
An update on the authors from John D'Angelo, University of Chicago's assistant vice president for facilities services: "Eric has graduated and accepted a position with the university (carpenter helper). He is doing fantastic, and I fully expect him to continue to be promoted. Anthony graduated and accepted a position outside of the university. Josh did not complete the program. Candice Watkins, who was Anthony's mentor, accepted a promotion with the City of Chicago. The mentors for Eric and Josh are both on track for promotion themselves mostly because they are fantastic leaders, but their time as mentors for the pre-apprentice program certainly helped position them."
This is the authors' first article for Facilities Manager. For more information about the pre-apprentice program, contact Eric McDowell at [email protected], or John D'Angelo at [email protected].