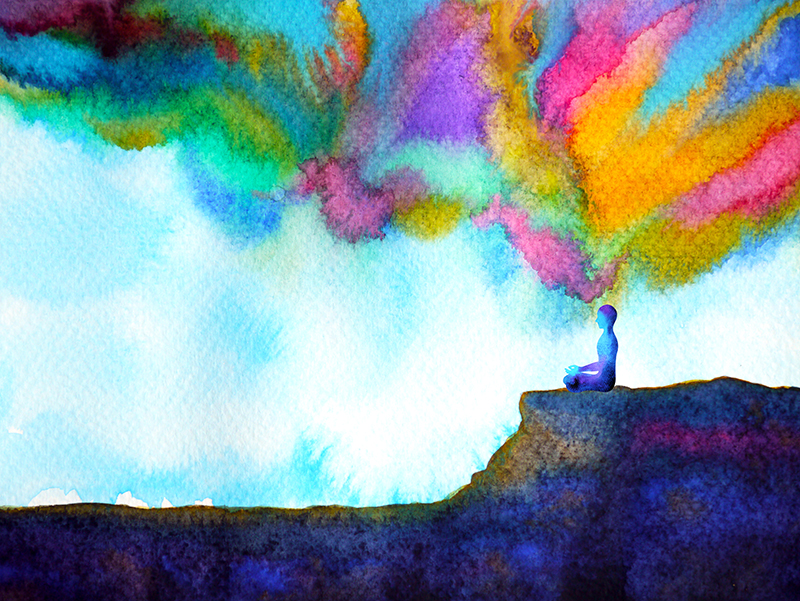 As facilities managers, we have a tremendous influence on the health and wellness of employees and students, as we are responsible for providing them a safe, secure, and functional environment. We notoriously talk about taking a holistic approach to assessing our buildings for overall functionality and performance impact. Heating, cooling, ventilation, cleanliness, and lighting are vital components to contributing to the building environment's health and wellness. Who would have thought plexiglass partitions, spelled-out handwashing directions, and face masks would be the next level of health and wellness in our daily operations?
When it comes to facilities management, our teams are the first to wake up in the middle of the night to deal with emergencies and first responders, and the first to look to when the environment no longer feels "healthy." When campuses shut down across the globe, facilities staff were overwhelmed with competing priorities. As the stewards of our buildings, we adapt and step up to the challenges. We successfully manage the evolving Centers for Disease Control and Prevention (CDC) disinfecting protocols and alter the physical environment to meet social distance requirements for any staff or student activity.
More often than not, as facilities leaders and staff, we put others' comfort and wellness before our own. Why do we do this? Our facility management role requires us to be on the front lines and ready for crisis mode, so we can preserve the health and safety of staff, students, and buildings. The COVID-19 pandemic has only intensified on-demand facilities support.
Mind and Body First
As servant leaders who are constantly rising to meet new challenges, we must remember that lifting others can take a toll on our well-being if we are not careful. Taking care of ourselves to take care of others became more important than ever over the past 12 months. When the pandemic swooped in, nobody could have imagined the literal isolation we experienced. Learning to identify stress triggers within ourselves and applying custom coping tactics will make us more resilient to unexpected changes and more able to help others. There are several resources available to help in dealing with stress, yet it is still confusing to know where to start.
The CDC provides comprehensive resources in coping with stress. Most likely you are already utilizing the CDC website to monitor ongoing pandemic changes and looking for best practices to implement in your ever-changing facilities protocols. The website includes an extensive section on stress signals to look for. In today's work environment, resiliency requires managers to engage their staff and observe behaviors for health and wellness concerns. Many frontline staff commonly fear they will get sick at work and bring the virus home to their family, or they fear losing their job, or worse, losing their life.
After several months into the pandemic, many of our colleagues have been working remotely and have been perceived as comfortable, safe in their homes, and less productive, while the facilities teams have never left campus during the shutdown. For several months, there was constant communication from the government and campuses that businesses were shut down and people were working from home. Yet in the shadows, facilities heroes have been burning the candle to keep buildings and systems safe and secure. This expense isn't hitting the bottom line. It is hitting your employees' spirit—both those at home and those remaining on campus.
Resiliency and the Spirit
It is no secret that restoring the "inner harmony" of yourself and your staff will improve the spiritual, physical, and emotional strength of your team. Consider building a resiliency program that incorporates mind, body, and spirit training to rebalance your team. There are several out-of-the-box ideas available, such as physical well-being apps, nutrition education, exercise competitions, onsite massage therapy, and a host of cost-effective mind-body medicine techniques. It starts with engaging your employees, scheduling time to connect with them, and looking for changes or stress signals in their behavior.
Motivation and productivity are tethered to work-life balance. Managers who recognize that mental health awareness is paramount and empower staff to seek support will help to break negative stigmas and shift mindsets in facilities staff. Using guided tactics such as an accountability buddy system to assist in this will help staff to rediscover their work-life purpose, and being accountable for their actions will motivate them to take the necessary steps to bring their full self to the work team.
As APPA members, we have access to like-minded institutions and business partners to support each other. You can reduce mental health stigma by leaning into your colleagues, APPA peers, and the APPA Online Community. APPA provides community engagement, online and in person events, and a host of coronavirus resources.
Next time you talk about the health of your buildings, remember that the health and wellness of your staff—the ones who maintain them—are more critical than ever. We are all in this together.
Resources
APPA Online Community
https://community.appa.org/dashboard
The Center for Mind-Body Medicine
https://cmbm.org/
CDC Stress Management
https://www.cdc.gov/coronavirus/2019-ncov/hcp/mental-health-healthcare.html
CDC Mental Health Resources
https://www.cdc.gov/mentalhealth/tools-resources/individuals/index.htm
---
Kim Case-Nichols is executive director, space and facilities management, for the School of Medicine at the University of Nevada Las Vegas. She can be reached at [email protected].