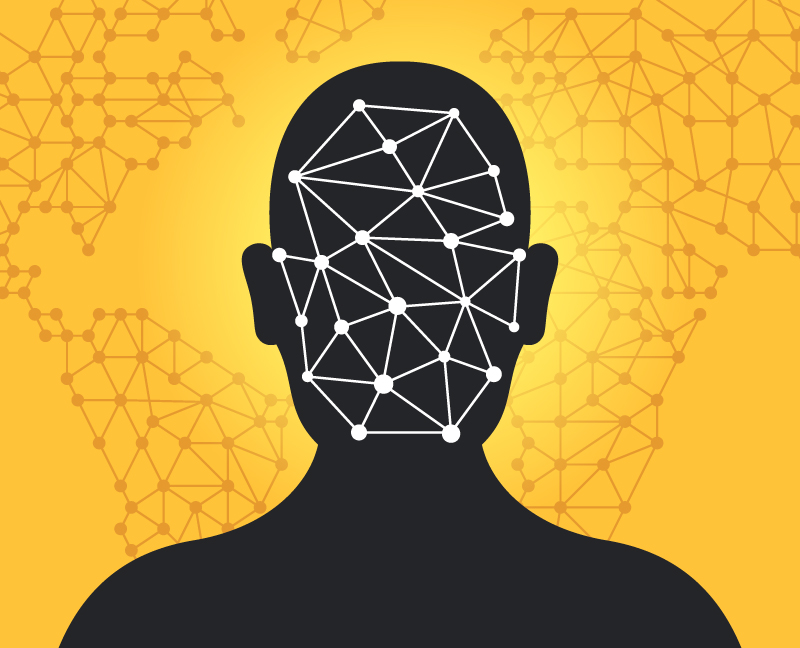 Higher education institutions have become increasingly aware of the importance and advantages of including a more diverse spectrum of people in all aspects of their organizations. Diversity, equity, and inclusion (DE&I, or DEI) initiatives have focused largely on human resources (HR) and public relations (PR) issues that affect personnel interactions such as training and hiring, as well as the public's impression of the enterprise's social media and advertising. These domains are driven by massive amounts of data and its analysis, all reliant on cutting-edge technologies that now incorporate artificial intelligence (AI). Along with this understanding of the organization's demographics, we also must recognize the roles that technology plays in many other aspects of the organization's operations, including applications in facilities operations and properties management. This article explores some of the DE&I interfaces with technologies that are important to facilities managers.
Security Systems
First and foremost, facilities management is concerned with the health and safety of the occupants of their buildings. Electronic security systems (ESS) technologies are evolving to include new mitigation and forensics techniques that help investigate and potentially prevent these threats, supplementing architectural precautions.
CPTED (crime prevention through environmental design) is one of the tools campuses can employ to use architecture and other nonelectronic elements to promote safety. There is now controversy about how CPTED may be unintentionally infused with cultural biases and racial insensitivity. Corresponding ESS systems may make up for CPTED shortcomings but are themselves challenged to provide equitable surveillance while offering occupants a sense of security and well-being. Careful design should consider the effects of oversurveillance of occupants, which can cause intimidation and the subsequent dissuasion of participation by people with an inherent distrust of authority.
Other security issues also involve surveillance systems. For instance, security lighting for surveillance should ensure accurate facial identification. The use of low-light sensitivity cameras, some with infrared imaging, is not always a replacement for adequate venue illumination that can accurately reproduce skin tones and optimal contrast. Correspondingly, AI facial recognition algorithms are increasingly being used in surveillance systems but are only as good as what they can "see" and what they are "taught." As AI becomes more sophisticated, there are issues with potential unconscious/implicit biases by both humans and machines. There may be unintended consequences of these facial recognition algorithms, such as racial profiling.
An even more advanced technology is AI behavior recognition. This is used to detect potential firearm possession and theft intention and is subject to cultural mannerisms and an overabundance of sampled crime examples of certain demographics. These applications should be approached with an understanding of the datasets that are being queried in their neural networks. False positives are embarrassing, insulting, and time-consuming, and can be avoided with the inclusion of more accurate samples from a broader cross-section of society. Some facilities managers are adopting these new AI systems, potentially without realizing or understanding how the people that are being protected may be affected.
Audiovisual Communications Systems
Facilities are full of a wide variety of communication systems, some for staff and many for occupants. Facilities managers are typically responsible for the hardware but should be increasingly vigilant about content. As with security systems, there should be attention toward the physical depiction of people. Accurate, realistic skin-tone rendition through colorimetry adjustment is now technically achievable with modern camera and display devices. This is important for digital signage and facilities communications systems. Equipment adjustments and content management may be best served across the campus through standardization and centralization. DE&I guidelines from the enterprise's management are typically available in which the sensitivities of DE&I issues have already been considered. It only takes one breach or maliciously intended message to disrupt or disrepute an organization or person. Communications systems should be monitored and secured to avoid either unintended or maliciously intentional misrepresentations of diverse members of the population.
Another video technology of concern involves the recent expansion of videoconferencing, web conferencing, and hybrid learning. Facilities managers may consider applying technical lighting best practices to their many venues equipped with these technologies. The goal should be to ensure the realistic appearance of all participants, including Black, Indigenous, and People of Color (BIPOC) populations. These technologies are increasingly adding feature sets utilizing AI. Video camera white and black balance algorithms traditionally do not represent BIPOC skin tones accurately. Along with video, AI speech recognition and text-to-speech is being augmented with language interpretation and translation. Inherent cultural biases may be present in these systems, and the upcoming prevalence of AI "sentiment analysis" of content must be applied using a broad segment of society as the taught dataset.
Facilities Technologies
The pandemic has spurred tremendous developments in "touchless" technologies, now common in access control systems. One of these is AI speech recognition, now being applied to a wide variety of other systems such as elevators, audiovisual control systems, and Internet of Things (IoT) devices. Facilities managers should be aware that these systems are subject to their "understanding" of different dialects and languages. This can be frustrating to diverse occupants whose language characteristics are not understood.
Another rapidly expanding building technology is occupancy control and monitoring. There are now many techniques being used in this arena, some involving video, others using security badges or smartphones. Most of the purposes for applying occupancy controls do not require the actual identification of building occupants. As with surveillance, it should be made clear to occupants that their anonymity is maintained in the application software. Many people are aware that there may be the ability to "unmask" their identities, and this should be considered or disabled to avoid their distrust of the organization.
As AI is inevitably being applied to nearly every type of building technology, there continue to be corresponding ethical and moral decisions that relate to DE&I. The baselines for teaching the algorithms will be paramount, and with even more potential critical consequences to building occupants. As an example, many of these decision-making algorithms are being applied to autonomous vehicles that must make instantaneous judgements concerning obstacle and pedestrian avoidance, in support of the welfare of the vehicle's occupants. It is clear that moral and ethical foundations have important implications to ensure equity: Whose values are the most valid? A diverse demographic dataset of social values will be required to train the AI engines of today and tomorrow.
Conclusion
Facilities managers are challenged to learn a vast array of technologies, and it can be difficult to predict the ramifications of their applications, particularly where AI is applied. As society becomes more diverse, managers also must consider the ways in which DE&I issues are playing out in their buildings. Expectations must especially be built across the "digital divide," where inequality exists among digital natives and the access to tech and bandwidth varies among the occupants when they are outside of the facilities. We should acknowledge that there is unfamiliarity with a lot of these technologies, and those presiding over the rollout of new systems should not presume that everyone will understand or adopt them. Facilities managers serve their occupants, who are the reason for the facilities themselves. Understanding and embracing the richness of occupant diversity will enable managers to apply technologies for the benefit and enjoyment of everyone.
---
Joseph Bocchiaro III, Ph.D., CStd, CTS-D, CTS-I, ISF-C, is a principal consultant with NV5 Engineering & Technology in the Boston area. He can be reached at joe.bocchiaro@NV5.com.