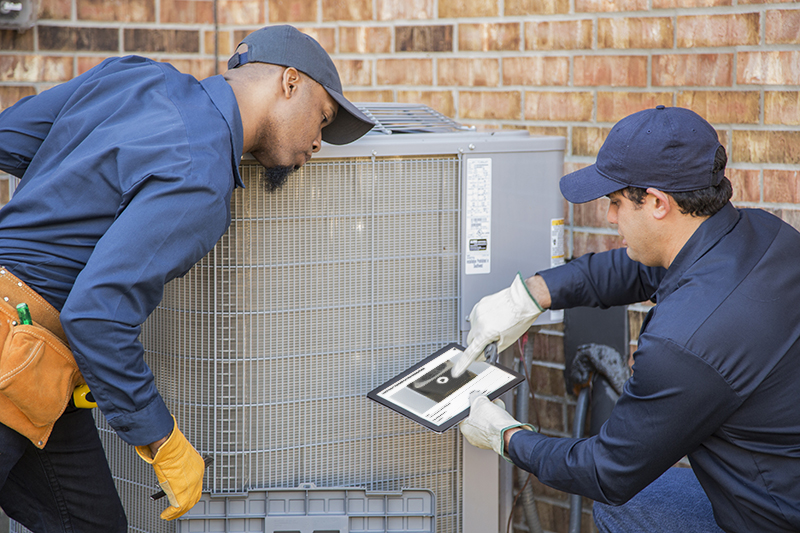 "Seeing is believing," as the old saying goes—but these days, it's much more than that. In the realm of facilities management, new visual documentation technologies are giving managers important new tools to ensure proper maintenance of expensive systems.
It's difficult to understand how useful a visual intelligence tool can be until facilities managers see it for the first time, says Josh Zolin, CEO of Windy City Equipment Service (WCE), a Gilbert, Arizona, contractor in the commercial kitchen equipment, HVAC, and refrigeration market. 
"Nobody knows how important [visual documentation] is until they see it," Zolin said. "They are able to walk through an entire job and hear and see everything the service technician hears and sees on the site, and then they see the ability it gives them as facilities managers. They have their own bosses, and this helps to get budgets and quotes approved a lot easier. It gives them the ability to forward an entire video to their supervisor rather than trying to translate notes or tell them verbally. This is a really good tool to close the gap on communications."
Transparency = Trust
The transparency that the audio, visual, and text record creates engenders trust, Zolin notes, in a technically specialized field where it may be difficult for a facilities manager to verify exactly what work was performed. 
"Sending them videos eliminates that barrier because they can hear and see everything that was done," he explains. "That's the biggest improvement to the customer experience. For the service technicians, it improves our quality control because the technicians can see the videos from other techs. If a piece of equipment at a school has been worked on previously, the technician can see all the videos of past service on that equipment. It speeds up diagnosis and helps get the job done as quickly as possible."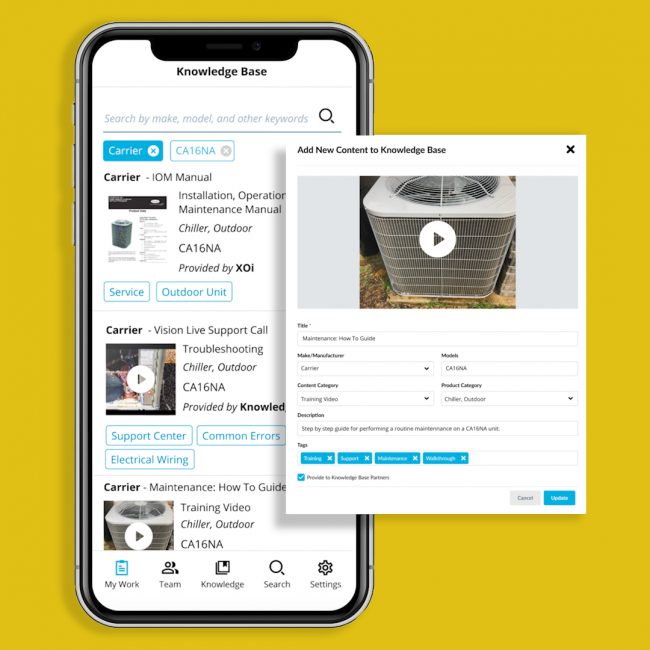 Cloud-based technology is removing technical obstacles that prevented facilities managers from benefiting from video documentation in years past. As Zolin points out, at one time, if a contractor forwarded a video to a customer, it was by email, which limited the video in size and made it difficult or impossible to forward. As a result, video was never fully utilized as a communications tool. Now, after the introduction of cloud-based services, facilities managers and contractors can't live without it.
Approval and Safety Tool
Facilities managers can use videos if a repair can't be easily completed, needs approval from a higher authority, or encounters a budgetary constraint. Links to videos can be attached to estimates and quotes to minimize back-and-forth questions about why a repair needs to be done. 
For educational facilities managers, an emphasis on safety was a factor even before the COVID-19 pandemic. Safety consciousness demands that facilities managers are doing everything necessary for their schools and that they demand the same of their vendors. 
Now more than ever, facilities managers need new tools to maximize the ROI of operations and maintenance (O&M) efforts. New video technologies can provide them peace of mind when managing O&M and helping ensure smooth operation and maintenance of expensive capital systems.
---
Aaron Salow is CEO and cofounder of XOi Technologies in Nashville, TN. He can be reached at [email protected].  This is first article for Facilities Manager.