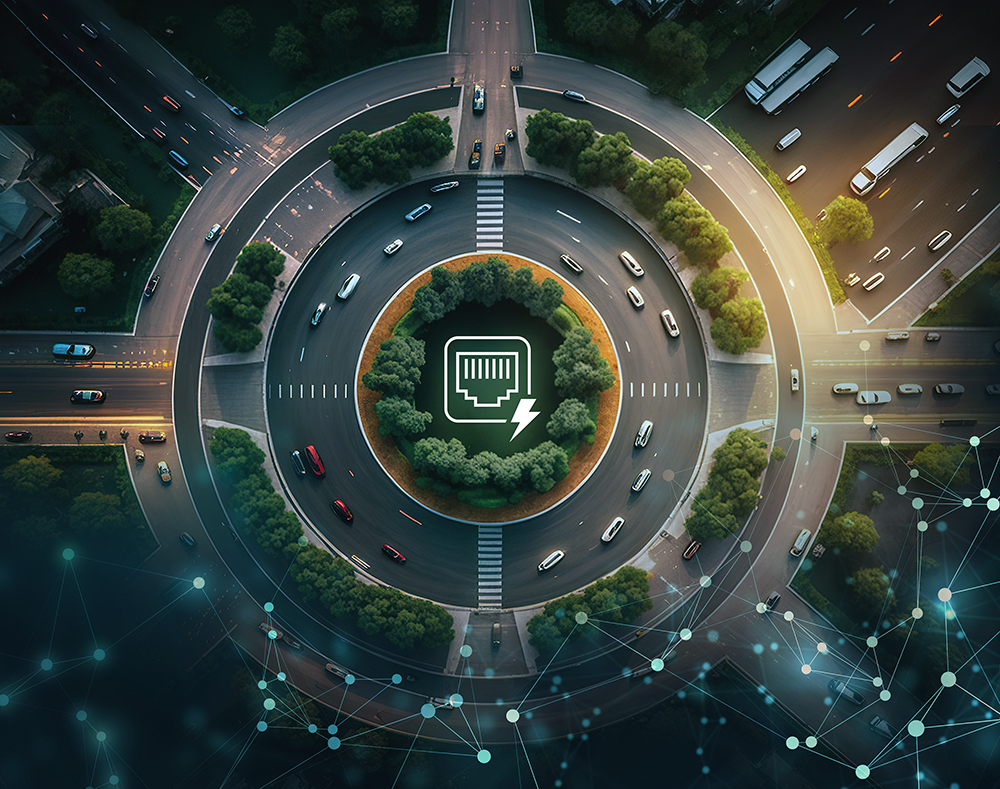 First came the wired campus. Today, the goal is the mythical wireless campus. Institutions often assume wireless devices are the simplest and lowest cost method to achieve their network needs. But that's not always the case.
Smart facilities and IT managers are realizing that the best way to future-proof networks and handle ever-increasing bandwidth needs is by deploying a wired network right alongside their wireless network. Offloading traffic onto a wired network can significantly improve wireless network performance. A wired infrastructure also lets you take full advantage of new developments that are expanding Power over Ethernet (PoE) to more and more devices.
Splitting the Difference
Lab computing power and classroom audio-visual AV capabilities make campus environments especially well-suited to a combination of wired and wireless networks.
A 2020 study from Panduit found that offloading even a third of the devices connected to a wireless network to a wired network can increase the performance of the wireless network (and thus capacity) by 45%—or more— depending on the number of wireless access points.
Offloading a third of your wireless network traffic may not be reasonable in all cases, but connecting stationary computers to the wired network and providing docking stations that automatically switch laptops from a wireless to a wired connection are good places to start.
Power over Ethernet
PoE technology transmits both power and data over a single Ethernet cable. By eliminating the need for separate power cables, PoE reduces both installation costs and energy use. It's one of the most meaningful changes to enterprise network infrastructure happening right now, and you're no doubt using it in some capacity already for things like VoIP, wireless access points, and LED lighting.
By allowing for more centralized control and monitoring of power delivery, PoE and related technologies are creating the possibility of a single, converged, smart building network, rather than separate networks for building automation, HVAC, access control, and lighting systems.
Ironically, a wired network using PoE can also mean fewer wires. Three devices connected to a wireless access point require four power cables and one data cable; the same three devices using PoE only require three data cables. This also makes it easier to move devices and reconfigure network layouts as needs evolve.
Current PoE technology may have limitations but can make some headway based on 2018 standards. PoE is classified by the National Electric Code (NEC) as a Class 2 power circuit. This standard supplies up to 90 watts and can power desktop computers, televisions, and other items. Generally, POE is limited to about 100 meters in reach, although PoE extenders can increase this distance to around 600 meters.
Extending the Reach of PoE with Class 4 Power
PoE's limitations may soon be a thing of the past thanks to new developments in power delivery. As of this year, the NEC now includes a new class of power circuit. Class 4 circuits are as safe as Class 2 systems but can deliver significantly more power over much longer distances.
Also called pulse current or fault-managed power, Class 4 circuits partition electrical current into "pulses," each of which checks for fault conditions before the next pulse is sent. If a fault is detected, power stops within milliseconds. Class 4 certification provides a differentiator within the marketplace.
Pulse current is set to expand the reach of PoE to more and higher powered devices. Its centralized architecture greatly simplifies power backup and maintenance. Its monitoring capabilities will make it easier to track power usage and identify potential issues before they become major problems. Because pulse power protects against fire and shock hazards, it delivers a safer form of electricity than what's running in our facilities today.
Wireless networks aren't going away. But with Class 4 Power on the horizon, it makes even more sense to support your wireless network with a wired backbone.
---
Mahmoud Ibrahim is business development manager at Panduit in Tinley Park, IL. He can be reached at mahmoud.ibrahim@panduit.com. This is his first article for Facilities Manager.