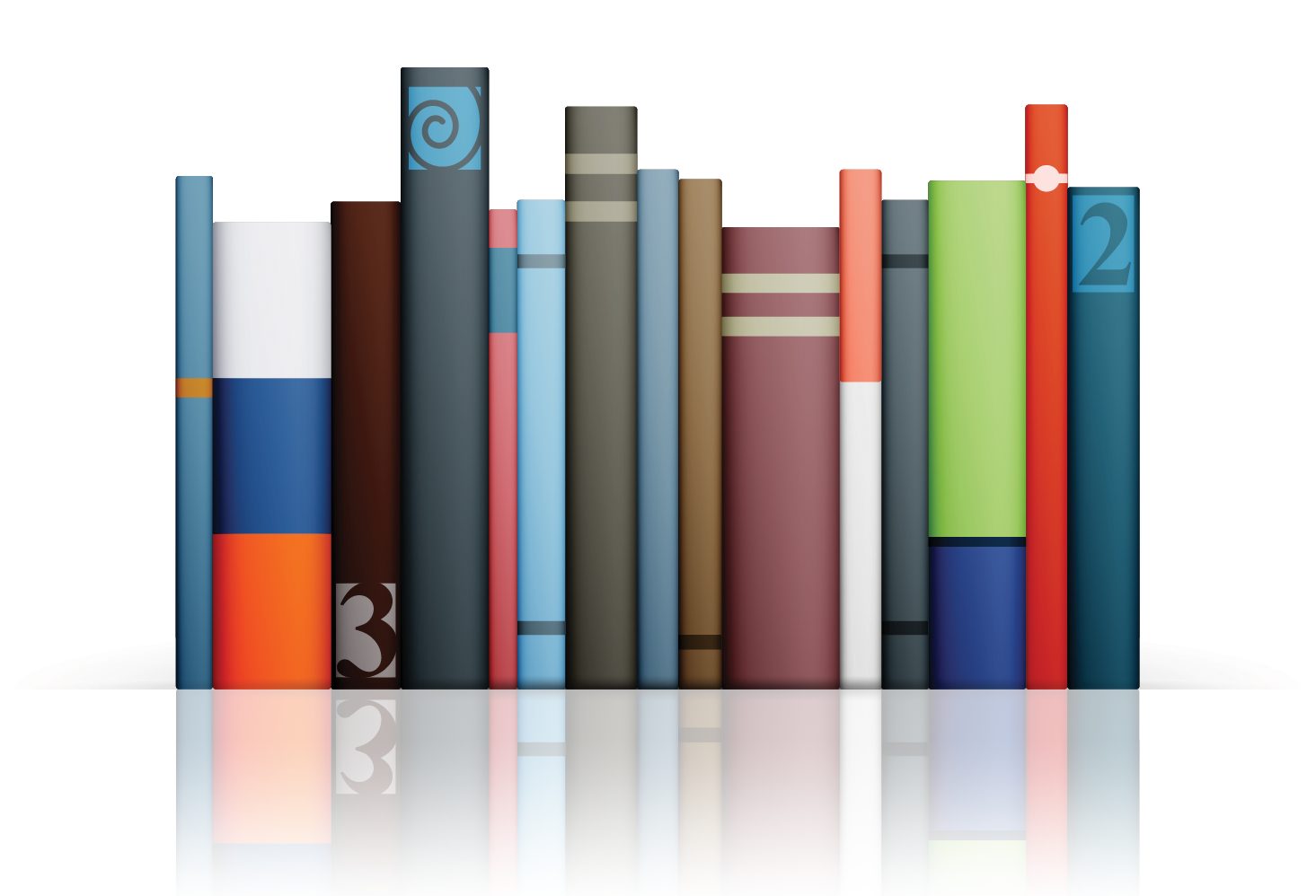 This column has provided information about several references over the two decades of the editor's involvement. Reference books are useful tools for someone interested in a uniform method of performing one's job or assisting others to do so.  This issue focuses on one such reference.
PREVENTIVE MAINTENANCE PROCEDURES FOR THE FACILITIES PORTFOLIO
2nd ed., Building Maintenance Optimization Consultants, Inc., Brookwood Printing, Atlanta, GA, 2020, 495 pp., hardcover and pdf ($975).
One of the modules possible within a computerized maintenance management system (CMMS) is preventive maintenance (PM). In addition to assisting with scheduling PM assignments, the module may include an area where the individual steps for PM assignments are held. To ensure consistency, the module should include detailed steps—but getting those detailed steps may be a challenge.
There are several ways to develop PM tasks and steps. For new facilities, one can utilize recommended steps from the equipment manufacturer. Ideally, these steps will be transferred to the owner's CMMS via COBie (Construction Operations Building Information Exchange). For those who don't have a large portfolio of new buildings (or have not developed the appropriate processes to ensure the automated transfer of data from the building model to the CMMS), the steps must be developed another way.
For existing facilities and components, a facility manager may hire consultants to develop the task lists or rely on long-time employees to outline the tasks for each component. Using facilities management (FM) employees avoids the cost of hiring consultants to develop the tasks but may result in widely varying lists of tasks for similar components. The risks associated with an in-house approach may include large civil awards arising from limited or inconsistent maintenance steps following an injury. Another method may be to utilize a standard reference that provides sufficient breadth and depth of information. One such reference is Preventive Maintenance Procedures, developed by Building Maintenance Optimization Consultants, Inc. (BMOC).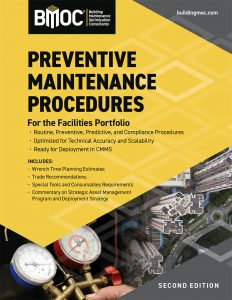 The Preventive Maintenance Procedures manual provides detailed steps for over 200 unique building components of varying sizes (likely resulting in 1,000-plus components). Tasks are detailed for annual, quarterly, semiannual, and longer cycles for many component types covering 12 major building systems, including building structure, envelope, and detailed components such as power door operators and all building systems in-between. Outside of gathering all the original equipment manufacturer's recommendations, this manual offers the most comprehensive list of PM components and steps this reviewer has encountered.
PM activities typically include information about time for the work, recommended trades, special tools, and typical consumables. In some cases, the manual identifies recommended measurements of equipment conditions, which can assist in diagnostics and/or development of capital renewal plans. Important steps such as lockout/tagout, subsequent reenergizing procedures, and preparations for confined space entry are included as well as specific steps for measuring operating conditions. Detailed operating condition measures are not included because they vary by specific needs; the facility engineering staff should gather these details from other sources.
The Preventive Maintenance Procedures manual is organized by major system instead of following a specific organizing system such as Uniformat, OmniClass, or Construction Specifications Institute (CSI) numbering. The authors argue that this is a more universally accepted method, because (for example) a pump for hydronic systems may also exist in domestic water systems and list the same PM steps; so rather than duplicate identical information, the manual includes it once as a pump of a specific type. It's a reasonable argument and helps keep the manual a manageable size. Many of the tasks shown in the manual have also been coordinated with standards development organizations, including the National Fire Protection Association (NFPA).
Direct use of the manual requires rekeying information into an FM organization's CMMS, unless there is interest in having BMOC perform an electronic upload for a fee. The fee may be well worth it when one considers the cost of rekeying information as well as the risk for rekeying errors.
The Preventive Maintenance Procedures manual is a noble effort, something the industry has needed to improve consistency of services and avoid ad hoc maintenance. Unfortunately, it's not possible to address all building components; every campus has its own unique facilities and components, but this manual does an excellent job of covering a wide range of components found on a campus. Future editions may identify more components, which has happened with other references published over the years to address facilities maintenance.
For organizations trying to move to more consistent service delivery, including prioritizing PM over many other maintenance activities, the Preventive Maintenance Procedures manual is a requirement to make the transition faster. For organizations that are already prioritizing PM or have moved to predictive or reliability maintenance, the information is still relevant.
---
Ted Weidner is an associate professor at Purdue University in West Lafayette, IN, and consults on facilities management issues primarily for educational organizations. He can be reached at tjweidne@purdue.edu. If you would like to write a book review, please contact Ted directly.