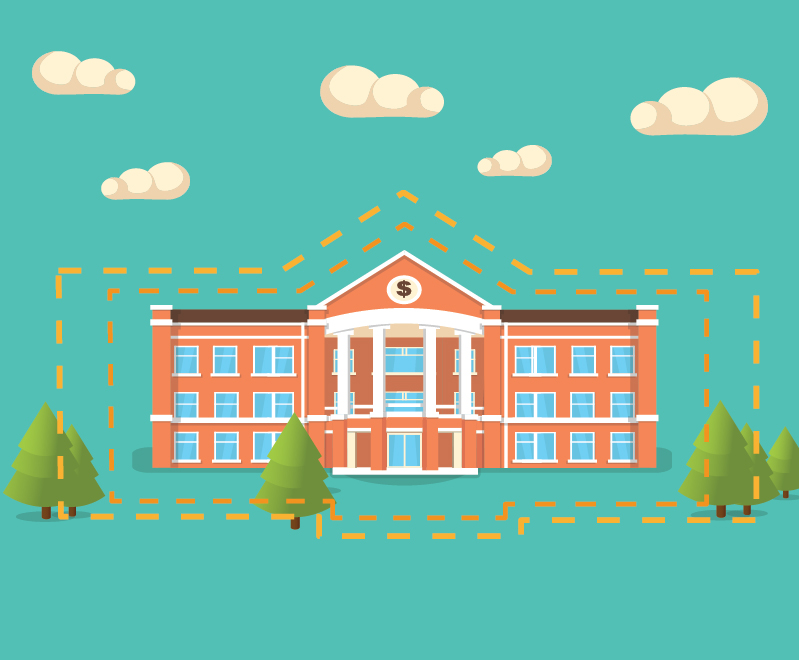 Like everything else in the world around us, the facilities management (FM) business is set for changes resulting from the events of 2020. Considering the many changes in both our workplaces and our educational practices, there is no doubt that the "new normal" for our industry will change. Some changes are already taking place, and others are yet to be determined; it's still hard to gauge the extent of these changes when the pandemic is not over yet and its duration is unknown. There is every indication that most of our peers will be put into positions of flat or even declining operational budgets. Some could argue that it's been this way for years—and that is true—but we might one day look back on the 2010s as the "good times." It is likely that our operational budgets have peaked on a square-foot basis and that we will once again be called upon to tighten our belts—but rather than do more with less, it will likely be a time to do less with less.
Scalability Issues
Recognize that it won't be just the FM departments of our universities that will have to change; our academic and auxiliary operations will also change. In the case of academic operations, it seems likely that the physical footprint of most academic departments may gradually decrease over time as hybrid learning is more fully embraced. With a smaller physical footprint, one would logically assume that an operational budget would be smaller as well. Under this scenario, our facilities departments will be called upon to adjust their capacity and potentially reduce it gradually over time, as the physical footprint of academic departments decreases. This has not been something that facilities departments have embraced that well in the past, particularly regarding scalability.
Like so many other best practices at our disposal, our first opportunity to research how this reduction might be achieved comes not just from our peers but from other industries that have had to deal with scalability issues for decades. For example, strategic contracting of services to allow for peak shaving of workload is an industry best practice that higher education has begun to adopt but will need to embrace more fully to allow for scalability.
Core/Noncore Services
In years past, we've discussed the concept of core versus noncore services provided by facilities departments. This concept will need to be revisited and carefully applied. If we find ourselves in a situation where our budgets will be reduced by a macro number or percentage, then the delineation of core versus noncore services becomes critical. It is very detrimental to our departments to have our overall budgets reduced by a percentage or dollar amount that is calculated using the sum of both core and noncore services. Mathematically, it's clear that this disproportionately reduces our core-service budgets. There are additional delineations within our core-service budgets. Take for example housekeeping services; there are decisions that should be made regarding the variety and frequency of services provided to our customers, such that basic services or core services are distinguished from noncore or higher service-level activities.
It seems likely that operational budgets will soon fund only basic services and not higher APPA service-level activities. The same discussion regimen applies to the provision of services to auxiliaries and other reimbursable clients. In many cases these business relationships are not equitable to the FM department budget. For example, have the overhead burden calculations been recently updated and applied to the billable-hour rates so as to fully consider all costs associated with provision of those services?
In addition, it is difficult for the facilities department to charge anything less than one full-time equivalent (FTE) from our staff to a reimbursable client. The nature of higher education politics virtually ensures that a fractional FTE provision to an auxiliary client always ends up being financially beneficial to the client, to the detriment of the facilities department. To further complicate matters, these financially disadvantaged relationships are also included in the macro budget reduction calculations, which inordinately impact our core-service budgets. The refinement and clarification of our services, our charge rates, and our core versus noncore budgets will require much greater clarity in the next few years.
A New Normal Budget
Under our "new normal" budgets, the utilization of service-level agreements (SLAs) becomes even more important. As mentioned earlier, as resources for academic departments are also trimmed, the understanding of what is a basic service versus an additional-fee service becomes even more important. Naturally, an SLA in its basic form clearly defines the basic services that FM customers are entitled to receive and the cost for those basic services. This fundamental understanding is required to prevent dissatisfaction and even conflict between FM and their customers.
Many of our peers have now fully embraced utilization of SLAs. For example, at Columbia University, Gerald McGillian, vice president for operations, uses detailed SLAs for each of his customers. This has created an understanding of the difference between basic services and chargeable services in all transactions between operations and their clients. Columbia utilizes a version of resource-centered management (RCM) that many private institutions have adopted. Under this financial accounting system, each academic department is provided an annual budget, and a portion of this budget is used to purchase FM services using the SLA as a form of contract. These are renegotiated and discussed annually and are continually referenced. This business relationship provides improved transparency and efficiency vis-à-vis the SLA negotiation, rationalization, and communication process. This form of business relationship will continue to increase, not only for private but for public institutions as well, as budgets are given increased scrutiny post-pandemic.
While the prospect of our operating budgets being decreased in the near future is likely, as FM professionals, it's important that we deal with it proactively. A careful analysis of our services, our budgets, and our business relationships will provide possible opportunities for proactive reduction and rationalization. All chief financial officers would prefer to evaluate suggestions presented proactively from our FM operations. Alternatively, dealing reactively and waiting to act upon a macro number or percentage applied to our organizations is the worst-case scenario.
---
Shortly after this issue was published, Matt Adams passed away suddenly on November 27, 2020, at his home in Dunwoody, GA. He was president of Adams FM2, coauthor of APPA's Operational Guidelines: Maintenance publication, and longtime friend of GAPPA, SRAPPA, and APPA.  His first  Facility Asset Management column for Facilities Manager was published in the January/February 1997 issue.  He was 56 and is survived by his mother, Beverly Adams, and son Nicholas.  He will be missed by his APPA family.