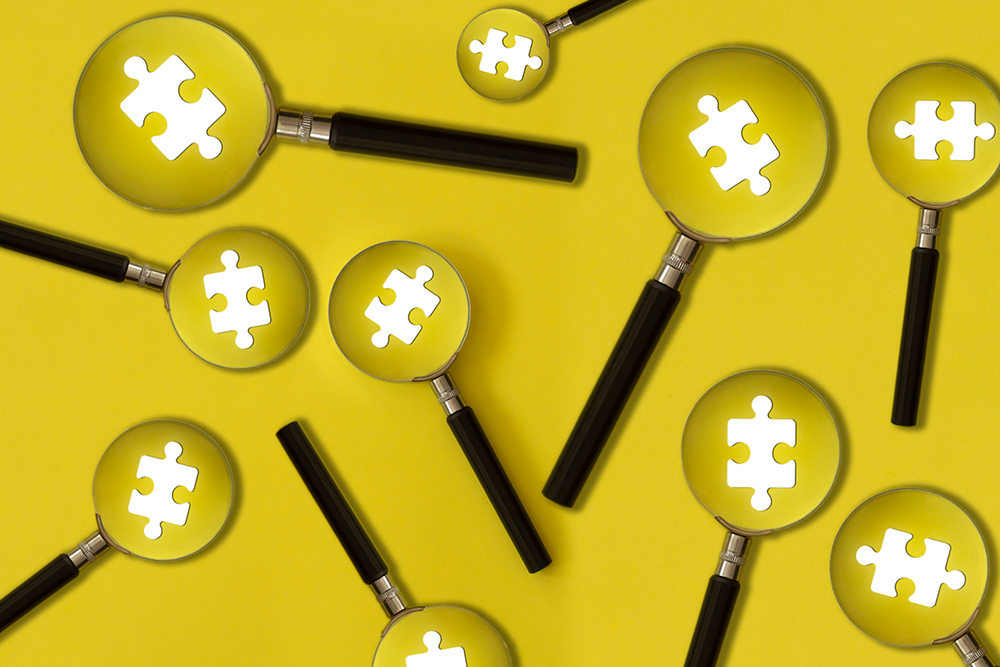 Educators often ask where they might find classrooms of the future to serve as benchmarks. Unfortunately, most classrooms designed before 2020 are by now obsolete in the sense that they were built before new expectations—and associated design requirements—grew out of the global pandemic experience.
While many institutions deployed classroom video-conferencing capabilities in an ad hoc fashion in response to the COVID-19 pandemic, in reality we do not yet know the full extent of what pedagogical change will look like in the years ahead. A pertinent question is: How do we design for the future when the future is uncertain?
Revolutionary
It is useful to consider the announcement of the first iPhone during Steve Jobs' on-stage presentation on January 9, 2007. Jobs started his trademark, "Oh, and one more thing…" by noting that most people are lucky to work on a revolutionary product once in their career, and that Apple was fortunate to have developed several successful revolutionary products. He then announced that he would be sharing not one but three products of this class. It is instructive to watch the audience reaction to each of the products he revealed.
The first was a widescreen, touch-sensitive iPod. At that time the iPod was one of the leading personal devices, and the audience enthusiastically received the idea of a full touchscreen version.
Second, Jobs announced that Apple would produce a phone. The audience cheered enthusiastically since for years the Apple faithful had been waiting for the company to design its version of the mobile phone.
Finally, Jobs introduced his third device, a "breakthrough Internet communicator." The crowd gave more muted, almost perfunctory applause, and members of the audience looked quizzically at one another. Few people in the room—and likely all of them were Apple employees—actually had an idea of what that might be.
And yet as we look back with 2022 hindsight, we can see that the smartphone devices that the iPhone inspired are most useful today not as a means of voice-only communication. The key value of smartphones derives from the constellation of apps and the novel features that they offer. These include the basics of text chat, video communications, real-time navigation, and social media, as well as the myriad of specialized apps that seek out their niche audiences. Clearly Steve Jobs foresaw that this versatility was the strongest appeal of the iPhone, for he chose to reveal it last among the "three devices" he introduced that day. Yet his audience of digital illuminati sitting in Moscone Center at the tip of Silicon Valley seemingly missed this.
The Apple team had followed a process product designers call "needfinding." This process involves understanding foundational, underreported trends that drive design opportunities in all manner of markets. Needfinding requires looking at situations through the eyes of a diverse set of different stakeholders. Some of these stakeholders may be easily identifiable and represented by real people who can be interviewed. Others need to be synthesized from different character elements and circumstances to represent outliers. In both categories it is often the "extreme users" who force designers to consider opportunities that average users would not reveal.
Applying Needfinding Techniques
As we look to the future of classroom design and work to develop our vision for innovative concepts that address previously unanticipated needs, it will be important to apply some of the same needfinding techniques. In fact, the very idea of developing a small number of universal classroom designs to deploy on a broad number of campuses can be problematic. Needfinding in its most powerful form considers the unique circumstances and context of the community it serves. Questions about students can be a first stepping stone toward understanding their individual needs. Some basic demographic questions might include:
How many students live on campus versus commute to campus daily?
How many are adults returning to further their education?
How many attend school part-time while working to pay for tuition?
More detailed questions can take us even deeper into understanding how new designs can address unmet, evolving needs. For example:
What devices do you take with you to class every day?
Where is your favorite place to sit in class? What most appeals to you about that place?
Where do you like to meet when you work on team projects? Why does it work for you?
What are your five favorite apps on your phone? Why?
Questions such as these can help uncover details about students' learning preferences, particularly those related to technology. To expand our boundaries and anticipate the needs of the future, we ask questions that reconsider the nature of learning experiences going forward. These questions can be much more nuanced; the challenge is how to elicit ideas about the future through indirect methods. Using role-playing exercises, prototyping activities, and other forms of interactive engagement, it is possible to formulate a vision for what the future of classroom design might entail.
The iPhone's announcement would not have had as great an impact if Steve Jobs had merely come up with a Post-it note vision for the future design of mobile phones and breakthrough Internet communicators. Just as it took a tremendous amount of work and engineering talent to realize the Apple vision for the smartphone, implementing the vision for future classrooms will require innovative technical expertise. While we work to think differently about issues such as hybrid instruction, experiential learning, gamification, immersive learning, personalized education, and active learning, we need to maintain our awareness of emerging technologies that are just over the horizon. Our challenge is to effectively integrate these with existing technologies and systems to deliver appropriate capabilities.
So while refined examples of future classrooms may not currently exist, the process for developing them is well understood. By applying this process to the challenges of learning space design, we can craft true classrooms of the future—together.
---
Andrew J. Milne is a principal consultant with NV5 (formerly The Sextant Group) in Palo Alto, CA. He can be reached at andrew.milne@NV5.com. This is his first article for Facilities Manager.