Registration is Open for the Next Facilities Symposium March 31-April 2
APPA's Facilities Symposium, March 31 – April 2, will feature new technically based sessions covering relevant and current topics related to educational facilities. New special discounted pricing for campus teams of five or more attendees. View the full program. Log into your myAPPA account and reserve your seat now.
Contact Suzanne Healy for more information.
---
Submit Your Own Event on the APPA Online Calendar
APPA maintains a calendar of events taking place in your region or chapter, as well as other events focused on educational facilities. You can view the calendar at https://www.appa.org/events/, and add events of interest to your APPA colleagues here.
---
APPA Dues are Due!
APPA has sent membership renewal invoices to all APPA members for the fiscal year April 1, 2021 – March 31, 2022.
Please pay your dues promptly to keep receiving APPA's many membership benefits. For more information, contact member services at membership@appa.org.
Thank you to the many member schools that have already renewed your memberships.
---

Call for Images: Promote Your Campus on APPA's Website
Every month, APPA's homepage displays a new set of 4 images of our member colleges, universities, and schools.  We invite you to send one or more photos that APPA would be free to use on our website.  We're looking for a variety of images–a new building completed or under construction; facilities staff at work; students and faculty in COVID-"designed" spaces; and traditional campus beauty shots.  Please help us highlight your campus on the APPA homepage.
Here are details on how to submit your images:
Horizontal format preferred.
High-quality and resolution (at least 300 dpi or 1650 x 650 pixels minimum).  If you aren't sure how to gauge this, please send in your image as-is and we can determine if it will work or not.
Include the institution's name, a short caption, and a description of the image for the "meta" tag. If possible, add the institution's name to the file name.
Include wording in the email stating that APPA has permission to use the image, and credit information if it must be given (or note that no permission or credit is needed for APPA to use the image).
If you have any questions or would like to submit an image, please contact Anita Dosik at anita@appa.org. We compile and review images on an ongoing basis.
---
APPA Offers CEFP Discounts for Business Partner Members
For the first time ever, all current Business Partner members of APPA can sit for the CEFP course and exam, for the discounted rate of $995. Simply use the coupon code APPABPCEFP. APPA is built on partnerships, and we appreciate all of your support!  https://buff.ly/3sJfw68.


The Certified Educational Facilities Professional credential (CEFP) is a certification designed for both aspiring and existing educational facilities professionals with eight years of combined education and professional facilities management experience. Earning the CEFP demonstrates that you have a mastery of professional expertise and is a mark of superior proficiency in the core competencies for education facilities professionals.
The purpose of APPA's certification program is to:
Assure educational institutions of the quality of their facilities management professionals
Drive professional development
Establish standards for professional performance in educational facilities management
Learn more about APPA's CEFP credential.
---
Have APPA Assess Your Facilities Operation with the FMEP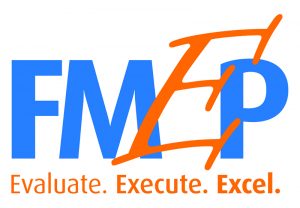 APPA's Facilities Management Evaluation Program (FMEP) provides institutions with a customized evaluation conducted by a team of institutional peers and based on a comprehensive set of criteria. Institutions receive a written report consisting of feedback and recommended actions that are personalized to each institution and designed to help transform participating educational facilities programs into those worthy of international recognition.  The most recent institutions to have completed an FMEP with APPA are Longwood University (VA); Singapore American School; and University of Pittsburgh (PA).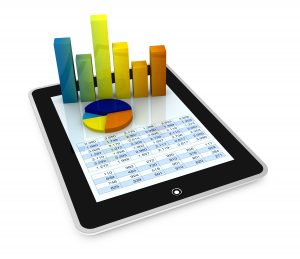 The Mission of APPA's FMEP – Assessment & Continuous Improvement
Identify and confirm needed resources for your facilities organization
Place your organization on track to achieve continuous quality improvement
Identify a path towards excellence for your entire facilities team
Establish a strategic planning tool
Exceed customer expectations
The FMEP process is conducted in four stages. First, the institution's facilities team undertakes a self-evaluation, using criteria established by APPA. Next, an onsite evaluation team is organized by APPA which meets with the facilities organization at the institution. While onsite, the evaluation team summarizes its findings in an oral report which it provides to the facilities organization to substantiate its findings and gain clarification. Finally, after the onsite evaluation and oral report, the evaluation team produces a final written report that is then delivered to the institution.
Every FMEP conducted by APPA is customized and tailored to the specific institution for which it is conducted. Evaluation teams of experienced senior facilities officers are carefully hand-picked by APPA to conduct each onsite FMEP evaluation. Care is taken to ensure that the evaluation team is comprised of a select group of peers from campuses with similar educational, financial, and physical characteristics.
Contact Holly Judd for more information or to schedule your evaluation.
---
Anita Dosik is APPA's associate director of publications and managing editor of Facilities Manager.  She can be reached at anita@appa.org.