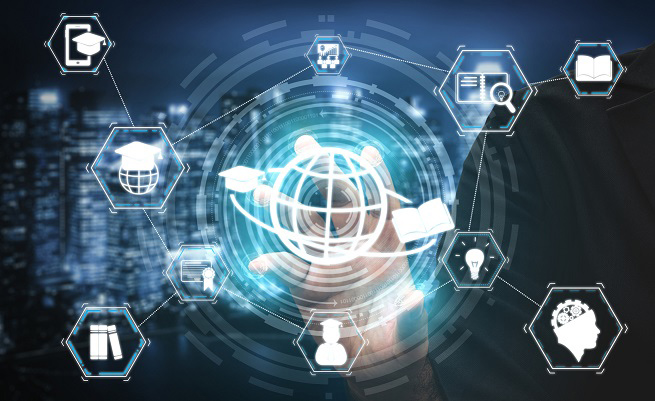 Targeted Titles & Topics – APPA's Newest Professional Development Series
Leveraging Operational Technologies for Occupant-Centric Performance
June 20-22, 2022, at the OMNI Parker House Hotel in Boston, Massachusetts
The pandemic changed the ways we use technology. We must proactively engage, leverage, and optimize the use of technologies critical for building technological infrastructure to prepare your institution for the future. This session is positioned to assist members to proactively engage, leverage, and optimize the use of technologies so critical for building a technological infrastructure to prepare your institution for the future.
Why you should attend:
Learn from professionals in and out of the field of educational facilities management
Explore the challenges technology can solve
Engage with your peers in meaningful experience exchanges
What you will gain:
Development of technology strategies to drive better business decisions
Understand the utilization/ application of SMART building technologies
Optimize your labor force using data
Assess your infrastructure data/information patterns through predictive trending analytics
Exposure to APPA's Productive, Smart Buildings self-assessment tool/framework
Who should attend:
AVPs/SFOs
Directors and Assistant/Associate Directors
Managers
When and where it happens:
June 20-22, 2022, at OMNI Parker House in Boston, MA.
Invest today at $595 for this in-person professional development offering featuring a half dozen targeted content sessions, structured experience exchange, networking breaks, welcome reception, lunch, dinner and much more!
UPCOMING TARGETED TITLES & TOPICS
Critical Issues facing Senior Facilities Officers
 July 27-29, 2022 Chicago, IL Metro Area
Focused on a) Skills, Reskilling, and Recruitment of the Labor Force; b) Educational Facilities Budget/Financial Frameworks; c) Sustainability/Climate Change and it's Impact on Energy & Utilities Costs & Delivery Systems; and d) Diversity, Equity, and Inclusion, along with an experience exchange format.
Space & All Its Entanglements
Week of October 15th Charlotte, NC Metro Area
Centered on such topics as physical and economic constraints; issues of remote/ hybrid delivery systems; utilization of technologies; benchmarking needs to revenue drivers; assessing physical requirements; and more.
Operational Guidelines for Educational Facilities: Maintenance, Custodial & Grounds
January 10-12, 2023, at the OMNI Hotel in Fort Worth, Texas
By addressing the approach to delivery with qualitative and quantitative guidance and recommendations.
---

APPA Spring Bookstore Sale Now Underway
Visit the APPA Bookstore between now and June 3, 2022, to automatically receive 10% every book in our inventory! No coupon needed, discount is automatically taken at checkout.
This is the perfect time to purchase APPA's most popular books, including the Operational Guidelines! The newest edition on Maintenance was just released, and comes in print and digital book formats.
Order today!
*Discount does not apply to shipping costs.
---
APPA FPI Survey Is Open – Deadline June 30!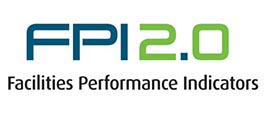 Measuring and monitoring performance identifies problems, informs the planning of future activities, and identifies areas of excellence to be celebrated. Performance metrics are most useful when they align with operational and institutional goals. Metrics should focus on a handful of key metrics as opposed to dozens of unrelated data points.
APPA's 2020-21 Facilities Performance Indicators (FPI) survey is now open and ready to collect your facilities-related data. The deadline for submissions is June 30, 2022.
---
Have You Downloaded APPA365 Yet?
Share in real-time discussions
Easily reach out to other members
View the latest Job Express ads
Easily find and contact vendors
Receive timely notifications
Download the app here:
---
Have APPA Assess Your Facilities Operation with the FMEP
APPA's Facilities Management Evaluation Program (FMEP) provides institutions with a customized evaluation conducted by a team of institutional peers and based on a comprehensive set of criteria. Institutions receive a written report consisting of feedback and recommended actions that are personalized to each institution and designed to help transform participating educational facilities programs into those worthy of international recognition.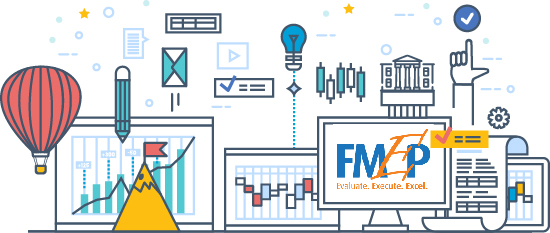 The Mission of APPA's FMEP: Assessment & Continuous Improvement
Identify and confirm needed resources for your facilities organization
Place your organization on track to achieve continuous quality improvement
Identify a path toward excellence for your entire facilities team
Establish a strategic planning tool
Exceed customer expectations
The FMEP process is conducted in four stages:
First, the institution's facilities team undertakes a self-evaluation, using criteria established by APPA.
Next, an onsite evaluation team is organized by APPA which meets with the facilities organization at the institution.
While onsite, the evaluation team summarizes its findings in an oral report that it provides to the facilities organization to substantiate its findings and gain clarification.
Finally, after the onsite evaluation and oral report, the evaluation team produces a final written report that is then delivered to the institution.
Every FMEP conducted by APPA is customized and tailored to the specific institution for which it is conducted. Evaluation teams of experienced senior facilities officers are carefully hand-picked by APPA to conduct each onsite FMEP evaluation. Care is taken to ensure that the evaluation team comprises a select group of peers from campuses with similar educational, financial, and physical characteristics.
Contact Holly Judd for more information or to schedule your evaluation.
---
APPA and Regional Membership Renewal

The 2022-2023 membership year began on April 1, 2022. Thank you to the many members who have renewed their dues.  If you haven't yet renewed, please click here to pay your membership invoices.
Be sure to have the following information available:
Invoice number (for both memberships, if applicable)
ID number for organization listed on invoice
Credit card information
Email address of the person to receive a copy of the payment receipt
Contact Kristin Witters if you have questions or need assistance
---
Continuing Education Units for Archived Webinars Available from APPA
At APPA we are constantly developing opportunities to offer new continuing education to our membership. During this unprecedented time when we are dealing with the impact of COVID-19, we are very excited to announce continuing education units (CEUs) being issued for designated 2020 and 2021 archived webinars. We invite you to view this special archived collection and complete the credit form as instructed.
NOTE: Certificates will not be issued for previously attended webinars.
Check our Upcoming Webinars/Town Halls page for 2022 webinar offerings.
---
Keep Your APPA Contact Information Up to Date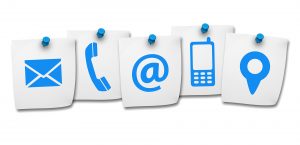 Please help APPA ensure that you continue to receive the most relevant industry information in an efficient manner.
It will take no more than a minute to check your membership profile on myAPPA to confirm or update your contact information.
Should you need assistance, please contact [email protected] or call 703-542-3823.
---
APPA's Continuous Learning Events 2022-23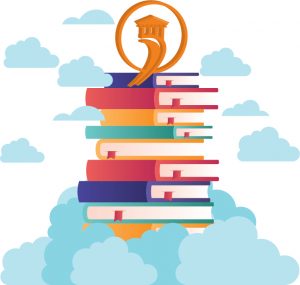 Targeted Titles & Topics
Leveraging Operational Technologies for Occupant-Centric Performance
June 20-22, 2022, at the OMNI Parker House Hotel (Boston, Massachusetts)
Virtual Facilities Summit (VFS, Virtual)
July 12-14, 2022
Targeted Titles & Topics
Critical Issues Facing Senior Facilities Officers
July 27-29, 2022 Chicago, IL Metro Area
APPA U
Institute for Facilities Management
September 11-15, 2022, Providence, Rhode Island
Leadership Academy
September 13-15, 2022, Providence, Rhode Island
Targeted Titles & Topics
Space & All Its Entanglements
Week of October 15th Charlotte, NC Metro Area
APPA's Facilities Symposium (AFS, Virtual)
November 8-10, 2022
APPA U
Institute for Facilities Management
January 8-12, 2023, Fort Worth, Texas
Leadership Academy
January 10-12, 2023, Fort Worth, Texas
Targeted Titles and Topics
Operational Guidelines for Educational Facilities: Custodial, Grounds & Maintenance
January 10-12, 2023, OMNI Hotel in Fort Worth, Texas
APPA's Facilities Symposium (AFS, Virtual)
March 28-30, 2023
---
Anita Dosik is APPA's associate director of publications and managing editor of Facilities Manager.  You can reach her at [email protected].