APPA Announces 2021-22 Board of Directors
APPA – Leadership in Educational Facilities announced its new Board of Directors, effective July 19 in advance of APPA's Virtual Facilities Summit taking place July 20-22.
Board of Directors 2021-22
Board Chair – Dave Irvin, Florida State University
Vice Chair – Margaret Tennessen, University of Wisconsin Madison
Immediate Past President – Jim Jackson, University of Nebraska Lincoln
President & CEO – Lander Medlin, APPA
Treasurer – TBD
At-Large – Jim Hundrieser, National Association of College & University Business Officers
Regional Directors
CAPPA – Angela Meyer, Southeast Missouri State University
ERAPPA – Jessica Abbott, Wolcott Public Schools (CT)
MAPPA – Steve Gilsdorf, Wayne State University (MI)
PCAPPA – Eric Johnson, University of Southern California
RMA – Luis Rocha, University of Arizona
SRAPPA – David Smith, University of North Carolina Charlotte
———-
APPA's Visionary Strategic Framework
APPA's Strategic Planning Framework and Governance Study/Restructure
---
APPA 2021 Award Recipients
APPA is pleased to announce our 2021 award recipients:
2021 Fellow – J. Thomas Becker, PE, CEFP, Thomas Jefferson University
2021 Meritorious – Elizabeth Clark, CEFP, Pennsylvania State University
2021 Award for Excellence in Facilities Management
– California State University San Marcos
– University of Chicago

2021 Pacesetter – Kim Case-Nichols, CEFP, University of Nevada Las Vegas
2021 Sustainability Innovation – University of New Hampshire (Northwest Heat Plant)
2021 Effective & Innovative Practices – California State University East Bay (Facilities Development and Operations [FD&O] Partners/Ambassadors)
2021 Rex Dillow Award for Outstanding Article – Adam S. Lawver and Sean O'Connor, Michigan State University (Deploying Disruptive Technologies with a Disruptive Approach to Leadership, Jul/Aug 2020 Facilities Manager)
2021 CFaR Research Awards
– Adam S. Lawver and Sean O'Connor, Michigan State University
– Angela Hayslett and Emeka Anaza, James Madison University
Nominations and applications are now being taken for APPA's 2022 institutional and individual awards:
Individual Awards
Institutional Awards
2022 submissions are due November 30 at 11:59 p.m. ET. Complete a submission by logging into your myAPPA account. Click on the myAPPA link at the top of the page. In the left column of options, you'll see myAwards Submissions.
---
APPA365 APP
Imagine having all the answer to the issues you are facing in your back pocket. With our new app, APPA365, you don't have to imagine anymore—it's here!
The app has many features including APPAexch, offering a searchable compendium of peer-to-peer sharing of expertise in the format of a quick response discussion list. You can easily post questions and get immediate responses from your colleagues and members of APPA's growing community.
Other features include a searchable membership directory, access to Job Express and Facilities Manager, timely notifications and a Buyer's Guide of products and services from APPA's Business Partner members.
Download the app today by going to the Apple app store or Google Play Store!
---
Check Out APPA's Webinar Schedule for 2021
APPA's popular webinar series continues in 2021 with scheduled free educational facilities webinars on a near-weekly basis throughout the year.
---
Survey Results Posted

Results from APPA's 2021 Fall Reopening Strategies are available on the APPA website.
---
Visit the APPA Lands' End Store!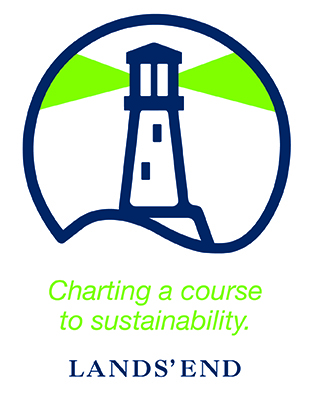 Show everyone you are part of the educational facilities world's top professional organization. At the APPA Lands' End store, you can purchase high-quality apparel and other gear of your choice and have it personalized with the APPA logo. All personalized products are backed 100 percent by the Lands' End product guarantee.
Visit https://business.landsend.com/store/appa today to fulfill your APPA gear needs—and those of your staff—at the APPA Lands' End store.