Thought Leaders Report 2021: Connections, Space and Place
The 2021 Thought Leaders report, Connections, Space and Place, focuses on the "sense of place," defined by one expert as "the feelings evoked among people as a result of the experiences and memories they associate with a place and the symbolism they attach to that place." Meaningful places can come to represent an entire institution, including its history, its values, and its legacy. A strong sense of place can arise naturally, but it can also be consciously, carefully cultivated. This is possible for any institution, no matter its age or classification. Historic campuses with well-established places and traditions may find this process easier, but even new campuses and recently established institutions can foster a sense of place. Colleges and universities should look for the places where the community naturally gathers—a quad, a fountain, a lounge, a stairway—and take steps to make that place welcoming and accessible. The report is a must-have for educational facilities professionals at every level, on every campus.
Available free from the APPA Bookstore to APPA members; nonmember price is $99.
Click here for information on the unique needs of place and space in K-12 schools.
---
Renewing Your CEFP Credential

Are you among APPA's certified education facilities professional (CEFP) holders? As a CEFP recipient, you have taken the first important step in demonstrating your competence in your field and have earned the right to use our trademarked acronym, CEFP, with your name. "CEFP" is not just four letters after your name; it is a recognized sign of professional excellence and of your character. Now, let's make sure you keep your credentials up to date!
How Do I Keep Current?
The CEFP credential must be maintained by earning a combination of 120 points from four (4) categories: Experience, Educational, Leadership, and Research/Publications, with a minimum of 40 points being earned from the Educational category. One point is equivalent to one single contact hour and can be tracked in your Recertification account found on the APPA website. Recertifying is easy, but it takes time and some effort on your part. APPA sends out email reminders often, so if your myAPPA profile is not current, update it today! A list of qualifying activities has been outlined and can be found on the APPA website under Qualifying Activities.
Those Points Add Up
You will be amazed at how fast the points add up! During your four-year cycle, you earn 10 points for every year you are employed full-time for an FM organization (10 points × 4 years), so that is 40 points total. Attending the APPA Virtual Facilities Summit (VFS) each year earns you 16 points per year (16 points × 4 years), so that earns you 64 points, bringing your total up to 104; and if you attend your regional conference earning you 15 points per year (15 points × 4 years), that earns you 60 more points, bringing your total to 164 points.
Maybe you went to a few conferences before COVID, but now you can't travel. APPA still offers the same points for their virtual conferences as they did for their in-person conferences. What a terrific way to keep earning points with less travel! Don't forget about the online webinars, Town Halls, and APPA Facilities Symposium (AFS)! CEFP points are earned for both live and archived viewings!
You can also earn points for annual on-campus safety meetings, leadership or ethics training, hazards and safety training, staff development, or anything that would correlate with the APPA Body of Knowledge (BOK.)
For more information on recertification, visit our website. You can also email our credentialing coordinator, Kelly Ostergrant, at kelly@appa.org, or call her at 615-294-5780.
---
FPI 2020-21 2.0 Survey Opening Soon
The 2020-21 FPI 2.0 survey will open within the coming week!
If you did not participate last year but wish to participate this year, email Christina Hills to receive access instructions, etc. The survey will close on June 30, 2022.
---
Become a CFaR Researcher
APPA's Center for Facilities Research (CFaR) was established in 2002 to organize and consolidate research in educational facilities management. The mission of CFaR is to advance the body of knowledge of facilities management through research, discovery, and innovation.
We invite educational facilities professionals, students, faculty researchers, and others to consider submitting a research idea for CFaR. Some of the benefits and opportunities include:
Survey access to APPA's membership
Guidance and mentoring assistance
Peer-review assessment of final report
Publication of report and summary article
Opportunity to present findings at an APPA Virtual Summit or Facilities Symposium
Learn more about becoming a CFaR researcher.
---
Find Unique Holiday Gifts at the APPA Lands' End Online Store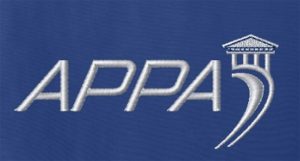 Show the world you are part of the educational facilities world's top professional organization and share the sentiment with your coworkers and friends—in time for the holidays!
At the APPA Lands' End store, you can purchase high-quality apparel and other gear of your choice and have it personalized with the APPA logo. All personalized products are backed 100% by the Lands' End product guarantee.
Visit the store today to fulfill your APPA gear needs, and those of your staff!
---
Anita Dosik is APPA's associate director of publications and managing editor of Facilities Manager.  You can reach her at anita@appa.org.