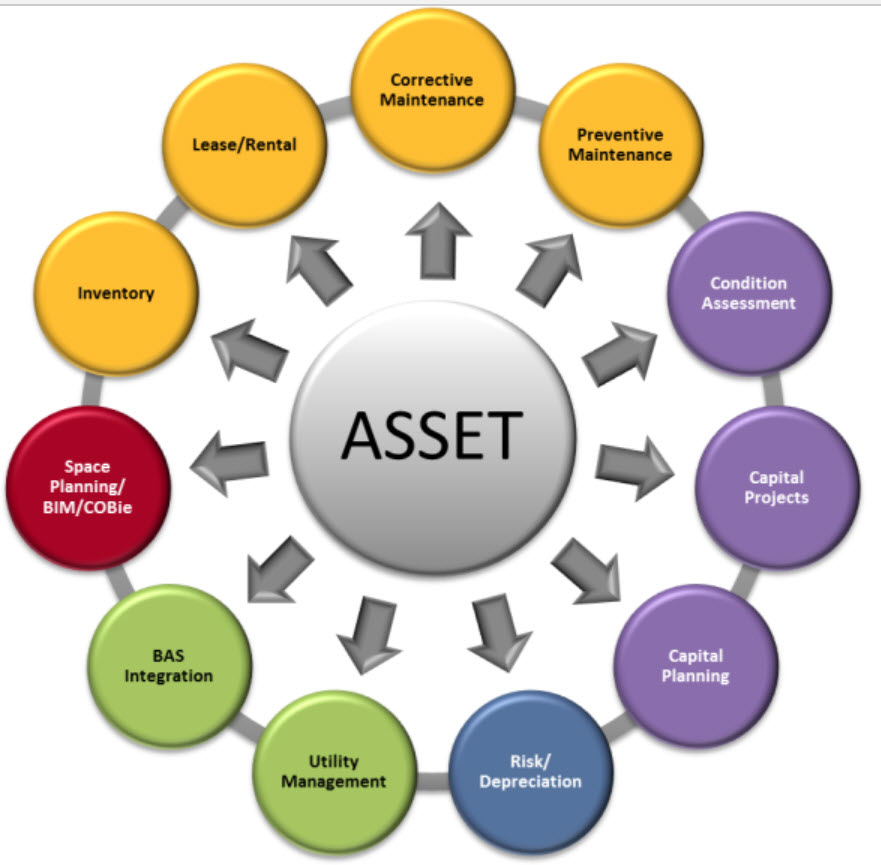 Vision
A core set of data about each asset that is required across an organizationis common, including such things as cost, age, and capacity, where some is unique to specific purposes. These purposes include sensitive, confidential uses such as those that could influence safety and security. Data that is not sensitive or confidential should be available for use by staff with a need in order to produce (a) the greatest efficiencies and effectiveness in the use of resources, and (b) accuracy in data use. Sharing of asset data as needed enhances transparency and improves trust in resource allocation and other decision making processes. Sharing of core data, as needed, will also alleviate duplication of efforts and produce the greatest possible ROI.

Mission
Asset Information Sharing will optimize the use of organizational resources including data from legacy systems and be the basis of building trust, hen metadata is also shared, among staff, customers, and other organizational stakeholders by: Minimizing data entry; Eliminating duplication of effort; Enhancing accuracy; Improving accessibility. The resulting organizational efficiencies reduce cost, minimize the time o access and validate data, and improve effectiveness and accuracy in decision making and resource allocation. Asset Information Sharing also facilitates performance reporting to improve stakeholder outcomes and ROI. Sensitive and confidential asset data cannot be shared; and as a result, unauthorized individuals must adopt appropriate precautions to protect the data from access. The resulting framework for data sharing will address the security imperative.

Purpose
The purpose of this principle is to define a framework with associated processes to share current, reliable information about assets and the organization to authorized individuals for planning and decision making so that organizational resources are optimized, and assets effectively meet their intended functionality at any point in time to deliver optimum ROI.

When Required
The framework and processes for data sharing should be developed as early as possible, especially in the design / specification / scoping phase, and preferably before an asset is acquired. The principle should be revisited periodically and updated as necessary to meet the organization's need for data analysis and reporting and to maintain appropriate levels of confidentiality and security throughout the life-cycle of the asset. If ownership of assets is transferred, accommodation should be made for the transfer in ownership of data as well.