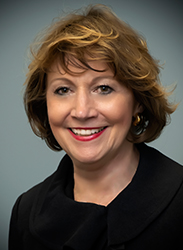 An occasional blogpost from Lander Medlin, APPA's Executive Vice President
---
Got Questions? Ask the Community! Sharing Facilities Needs and Challenges
June 8, 2020 — America is in crisis. The world is watching. At the close of my message last Monday, I said, "Yet, this week we are not only plagued by our present circumstances of a global pandemic. We are also plagued by what has been with us for 400 years – widespread racial inequality." America is a tinder box. Shaken to the core. People are filled with anger and frustration, despair, and exhaustion. This is a fire that had been burning for centuries. Almost 60 years have passed since Martin Luther King Jr. said in his letter from a Birmingham jail, "Injustice anywhere is a threat to justice everywhere." Justice cannot happen when inequalities exist. Make no mistake. This is a watershed moment. Let there be NO misunderstanding. APPA stands for justice for ALL. It is time to promote racial healing. It is time to pursue the path of compassion, empathy, and sympathy as the road to real reform, real change.
The death toll from the coronavirus has risen to 110,000 people and recorded over 1.9M cases. Right now, that pace has slowed in the U.S. and Canada, BUT is growing faster than ever around the world. It is feared the mass protests will reverse that downward trend. We're in a "wait and see" mode.
Institutions plans for reopening are banking on testing kits, contact tracing capabilities, possible treatments, and a continued hope for an early available vaccine. Certainly, social/physical distancing still remains our most effective tool for deterrence. Many are now adding shields, face coverings, and masks.
The impact on the economy remains staggering. Another 1.9M Americans filed new claims for state unemployment insurance this past week, bringing the tally to more than 42M people. However, on Friday the economy added 2.5M jobs – a surprising upswing! Still, consumer spending fell a record 13.6% in April, and the U.S. trade deficit widened. The hunger crisis continues with community food banks laid bare. Children remain in serious peril. All this remains chaotic, unsettling, and uncertain!
Yet, Higher Education, K-12, and Preparatory Schools are proceeding full steam ahead with myriad fall reopening scenarios being advanced. They are bracing themselves for the mind-boggling public health logistics and their ever-evolving recommendations; the ebb and flow of students, visitors, and others on and off campus; shifting decision-making processes; and ultimately publicizing their plans. We must prepare our facilities accordingly.
This past Friday, we engaged six amazing panelists for APPA's 11th Town Hall sharing their institutions' reopening strategies, related caveats, and their facilities' response. What we do with our staff and the built environment matters.
Panelists:
Lalit Agarwal, University of Nebraska Lincoln
Erik Cagle, The Pennsylvania State University
Bruce Nevel, Arizona State University
Rob Quirk, California State University System
Christina Sanborn, Williams College
Ted Weidner, Purdue University
Highlights from the Town Hall follow:
Smaller colleges face some different challenges such as: a potentially disproportionate impact on their surrounding communities; fewer public health-related resources; diverse resources that are often single threaded; requirement of purchasing their necessary supplies and equipment; and facilities staff that are increasingly difficult to source, especially in rural locations.
Selective Liberal Arts Colleges (SLAC) bring an incredibly vibrant, cross-functional culture to their campus communities that relies heavily on interpersonal, interdisciplinary collaboration to create the student experience. The constraints of 6' distancing, face coverings, and "grab and go" dining are not just uncomfortable, they're unforgiving to that experience.
Examine the thought of making masks/face coverings "expected" rather than "required."
Institutions are engaging in multiple fall reopening modalities (full immersion capability; online delivery in both asynchronous and synchronous formats).
Universities committed to full-on campus reopening plan to test everyone before the start of classes and will follow with regular testing and contact tracing.
As the obvious virus at-risk population, faculty are still wavering in their commitment to face-to-face delivery. Therefore, courses will also be available online. This provides a similar option for students, in particular international students.
Recognize that even if your institution decides to move to full online delivery, multiple facilities response plans need to be developed.
The State of Connecticut provides guidelines that are beautifully explicit.
Different density models were described based on space types (classrooms, labs, dining, residence halls) which ranged from 50% occupancy or 40 square feet per person. Each recommended both course and students staggering shifts of in-person and remote participation. ASU developed a "playbook" for the associated facilities implications.
Class capacity is one constraint on the classroom with the second constraint of wait time between classes. They both have an impact on resources.
Ensure you address hallway and sidewalk traffic density patterns.
ASU's "Return to Campus" guidelines for facilities was established using a number of sub working groups (furniture distancing, clean protocols, PPE, building access, centralizing materials and supplies, communication strategy, etc.)
Larger institutions have established standards for Plexiglas usage; developed innovative hand sanitizer stations; and made their own hand sanitizer and disinfectant for distribution.
Signage is a critical element of the delivery system and so necessary for communicating established protocols. They also pose the longest lead item for a building's reopening.
Energy savings and special projects completion can be derived during these low building occupancy periods.
Ensure your focus is not only on campus cleaning protocols and disinfection plans, but on infection control measures for facilities staff (masks, social distance, gloves, staggered shifts, etc.).
Recommend use of microfiber cleaning tools across the infection control program.
Provide a tip sheet from the GBAC (ISO's Global Bio Risk Advisory Council) for cleaning spaces that have suspected or confirmed COVID cases.
Some have put into place pre- and post-electrostatic spraying processes for frequently touched spaces.
Recommend placement of a modified service table/chart on the website for public view of what is being done. It is a great communication tool and sets customer expectations at the same time.
To supplement the established cleaning plan, provide occupant use products and a safe use instruction sheet.
Sound leadership is the foundation of any plan. Focus on outcomes and the impact of your decisions.
This is a holistic, comprehensive, collaborative planning effort and represents a great opportunity for facilities professionals to find their seat at the table and provide a critical, strategic voice.
Flexibility and agility are so necessary given virus guidelines are constantly changing. It is a dynamic and iterative process.
Make sure there is a commitment to quality services at whatever level is provided. Be aware of the need to continue to measure and track your performance.
Be sure to address OSHA's plumbing code requirements for the number or percentage of plumbing fixtures in the building versus the corresponding reduction in building occupancy.
Pain from a global pandemic. Pain from cultural realities and systemic inequalities. The only wrong thing to say is nothing. Just start with a simple, "I care about you." That single, sincere statement can and will lead to an amazing conversation. IF, you will lean in, listen, and hear for the first time. Let's use our voices to make change happen.
In the words of Maya Angelou, "People will forget what you said; people will forget what you did; but people will never forget how you made them feel." We all have a responsibility to do our part to affect meaningful change. We can do this. In union, there is strength.
E. Lander Medlin
APPA Executive Vice President